Zeus Verbena Lime Beard Balm
If you order within
Arrives by
sold in last hours
Description
Tame your little mane
A beard can really take your look to new levels. You look more rugged, more "manly," and just different. But what's the good in growing out that beast if you can't tame it? That's why our Zeus Verbena Lime Beard Balm is here: to help style and keep your beard in check.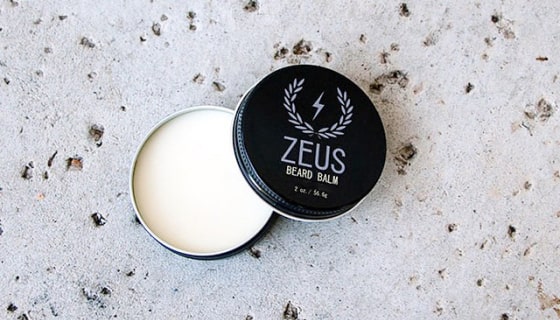 Ditch the itch
Stay smooth and moisturized
All-natural wonder
Beeswax,sunflower seed oil, and shea butter moisturize and nourish coarse beard hair to soften and hydrate.
None of the bad stuff
Kiss parabens and pore-clogging mineral oil goodbye. Plus, our balm is made vegan-friendly.
Take it anywhere
From weekend getaways with the boys to a romantic night with the lady, get that fella on your chin in line with our waxy balm, which comes in a portable, lightweight tin case.
Natural and easy
The Zeus formulation ensures a soft, tamed look so you can look polished and clean without discomfort -- all day long.
Work it in, man
Just a tiny dime size is all you need; warm the balm between your fingers and distribute evenly through your weird for a clean look.
Powerhouse calmers
Our formulation includes hemp seed oil and aloe vera oil leaf extract to stop itching and irritation for supreme comfort.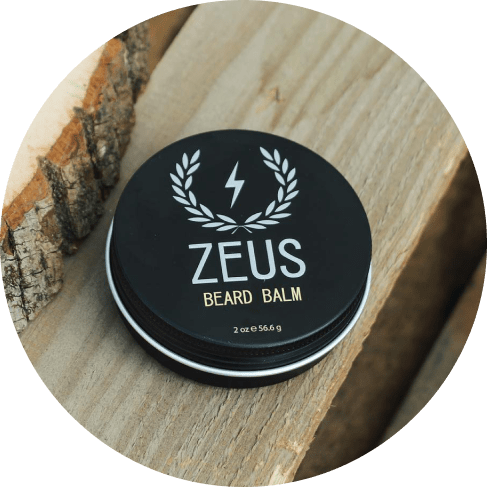 Inspired by effortless style
Founded in 2013, Zeus is a Southern-California-based men's lifestyle brand for grooming that uses ingredients that are as natural and organic as possible -- so every guy can feel refreshed (and not burdened). From styling to cleaning and shaving, Zeus has it all.
About Zeus Beard
In 2013, we started Zeus humbly with a beard oil, a beard brush, and a mission: create high-quality products for beardsmen that work. We are inspired by the outdoor lifestyle and surf culture, so our products are built to keep your beard looking good no matter where your adventures take you. We formulate our beard care products with natural ingredients, incorporating organic and local ingredients whenever possible. Committed to our environment as well as the safety of our bearded brotherhood, we never test on animals and our products are paraben-free and sulfate-free. Each product is put through extensive testing by our beard community. In addition to providing stellar grooming tools for beardsmen, we have introduced products designed to deliver effortless style, whether you have a beard or not, because we're here to help all guys look fresh. From pomades to dopp bags, we've got you covered.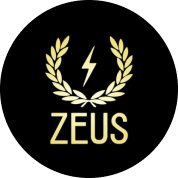 Designed In
Costa Mesa, California
Reviews
Reviews
Our reviews are verified for authenticity
This is exactly what I have been looking for. Just the right amount of hold, nice fragrance, and keeps my beard soft.

The Verbena Lime Beard Balm helps my beard lay down instead of sticking out all over the place. I like the Verbena Lime scent and I hope more products with that scent are released.

I really couldn't ask for more in a product and Zeus has gained a loyal follower. I have a couple of their beard combs as well, and I am super pleased with the quality of everything I have received from them.

Perfect amount of hold, not greasy, smells RAD, natural ingredients and shapes my beard really well.

This is a great beard product. Great hold and styling. The smell is best! Very much enjoy this in my breaded goatee. Great for hair follicles too.

I bought this beard balm and it arrived promptly on time and I was very happy with the professional appearance. I have purchased other beard balm and conditioning products and think this one is superior. The smell was inconspicuous and pleasant. It keeps his rather coarse beard looking soft and manageable and tames any unruly hairs. I am very happy with this product and would order it again.

I bought this product with their sandalwood scented beard oil. Both products have been incredible! I love the scent, as does my girlfriend, and I will definitely be buying more of their products in the future. The only issue I had, and this has nothing to do with Zeus themselves, but the beard balm tin as well as the collectible tin the beard oil can in were dented in shipping. It doesn't affect the quality of the product at all, so I'm not worried about it. I would definitely recommend it to anyone who has a beard they want to take care of.

Before I started using this balm I had a strange "waviness" in one area of my beard as well as a problem with the hairs at the "chinline" sticking out rather than laying flat and smooth. I've never let my beard grow in as much as I have during this shelter-in-place so wanted to take a more serious approach to caring for and grooming it. After much research decided I'd give Zeus a try and couldn't be happier with the products and results. I purchased one of their kits and plan to leave a glowing review for it as well.