Zeus Natural Verbena Lime Extra-Firm Clay Pomade
If you order within
Arrives by
sold in last hours
Description
Get that all-day stay
Because this pomade don't play
Get the reliable, trustworthy hold you can count on to look fly from presentation day to date night. The Zeus Natural Verbena Lime Extra-Firm Clay Pomade delivers a natural matte finish that supports all hairstyles.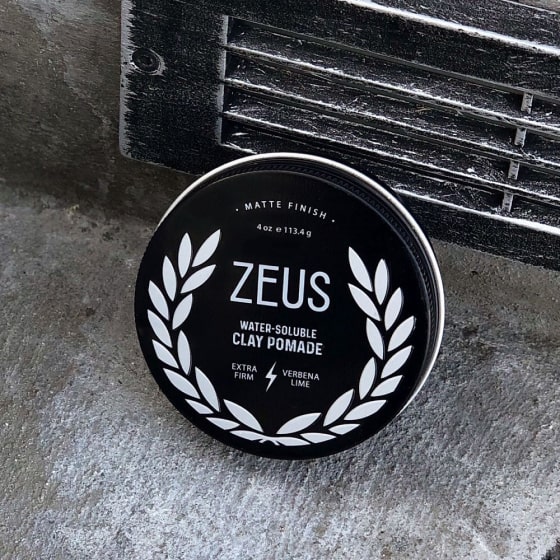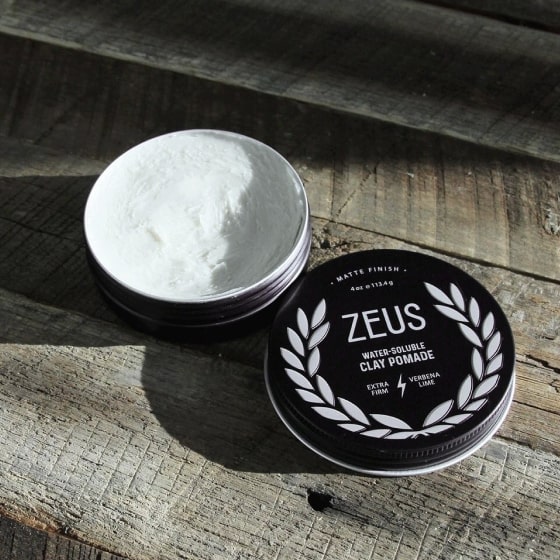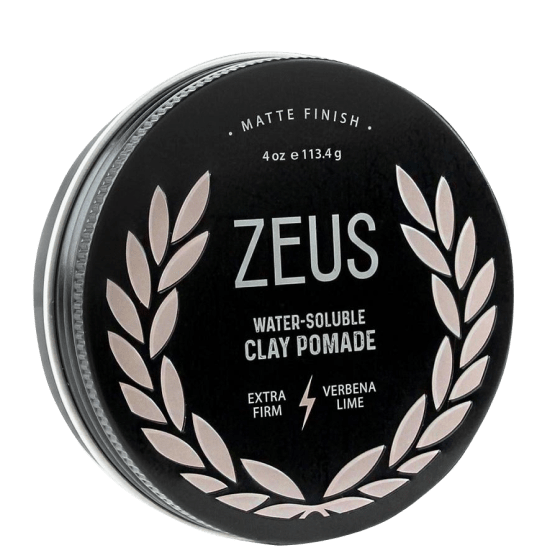 From natural to structured
Get your look from a slickback to a messy, casual (but still crafted) one all with one do-it-all product. Just run a nickel size through dry hair to style and craft.
Powerful performance, courtesy of nature
Yep, no weird chemicals and formulas here -- just clean, natural stuff. From jojoba oil to beeswax and castor oil, encourage hair growth and fight brittle hair while looking fly.
Inspired by effortless style
Founded in 2013, Zeus is a Southern-California-based men's lifestyle brand for grooming that uses ingredients that are as natural and organic as possible -- so every guy can feel refreshed (and not burdened). From styling to cleaning and shaving, Zeus has it all.
About Zeus Beard
In 2013, we started Zeus humbly with a beard oil, a beard brush, and a mission: create high-quality products for beardsmen that work. We are inspired by the outdoor lifestyle and surf culture, so our products are built to keep your beard looking good no matter where your adventures take you. We formulate our beard care products with natural ingredients, incorporating organic and local ingredients whenever possible. Committed to our environment as well as the safety of our bearded brotherhood, we never test on animals and our products are paraben-free and sulfate-free. Each product is put through extensive testing by our beard community. In addition to providing stellar grooming tools for beardsmen, we have introduced products designed to deliver effortless style, whether you have a beard or not, because we're here to help all guys look fresh. From pomades to dopp bags, we've got you covered.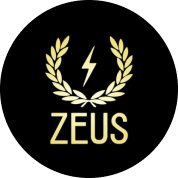 Designed In
Costa Mesa, California
Reviews
Reviews
Our reviews are verified for authenticity
Great for my short hair and definitely not just for the guys

Works well for my thick hair and doesn't melt in hot Temps! Scent lasts and isn't overpowering. Also love that it doesn't flake. Washes out easily!

I was looking for something to replace the Alterna product that I have used for years but no longer made...this stuff was perfect! Great hold, easy to apply---gives you that wonderful Piece-y look!

I used to use uppercut but this clay based matte pomade is soo much more my preference. This stuff doesn't have a strong odor, I barley notice it at all. It's easy to use and I prefer to use it in moist vs dry hair. I slick my hair back and this stuff holds very well with minimal gloss thanks to its matte effect. I'm also able to restyle it by moistening my hair a bit. Will definitely buy it again.

My hair cut gal suggested I start using products in my hair since I started wearing it longer 2 years ago. I've tried many different precuts - this one is the best. I have very thick white curly hair and this holds my hair all day without itching. I need to wash my hair more often because it does not easily or completely rinse out, but it is worth it.

Strong yet pliable hold. Can restyle through out the day if you like, or set it and forget it. Scent is fine, but it is very understated. I wear cologne, so that's perfect to me. Product breaks down well and is easy to apply (for a clay). Recommended. For reference, I have medium length, thick hair. I will use a sea salt spray first, then throw the clay in . I will blow dry just for shaping, 30 seconds or less. Done!

At first I wasn't sure about this stuff, I put it into mostly dry hair and it caused strands to sort of separate and get really straight. Here's the key: Make sure your fingers are wet when you scoop this out of this tin. I use about a dime size amount and rub it into my wet hands and then into my damp hair. And after I style my hair, and it sets, this product does exactly what it says it does; matte finish, strong hold. Also, I sprinkle a couple drops of water in the tin before I close it again, so next time I open it the product is a little softer.

I bought a tub of this stuff a year ago, and am just now seeing the bottom of the tin. But more importantly -- I haven't wanted to try any other brands in that year. I always felt a hair product could be a little more this, a little less that -- but the Zeus stuff feels great (not slimy or waxy), holds great without being greasy, smells subtle and nice, and is in a sexy metal tin to boot. I try out a lot of products in general, and am surprised this doesn't have more reviews! To make sure you're using it correctly -- get some out, and RUB your hands together quickly to warm it up and spread it out -- then use both hands to apply throughout your roots. It honestly works on either damp or dry hair in my experience, but of course a fresh slate after a shower is usually ideal.