Yellow Makeup Brush Set 12pcs
If you order within
Arrives by
sold in last hours
Description
Complete make-up brush set
Cute and trendy
Our adorable 13 pcs yellow make-up brush kit is a complete set of all the essential make-up brushes for everyday use. Provides flawless and smooth application of make-up, be it contouring, highlighting or blending. Look your best - all day, every day!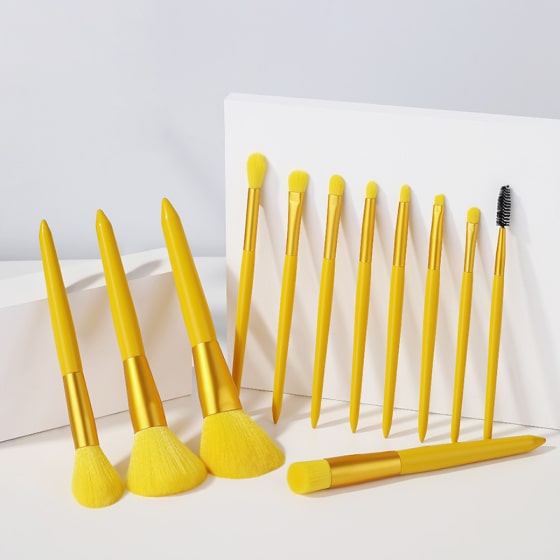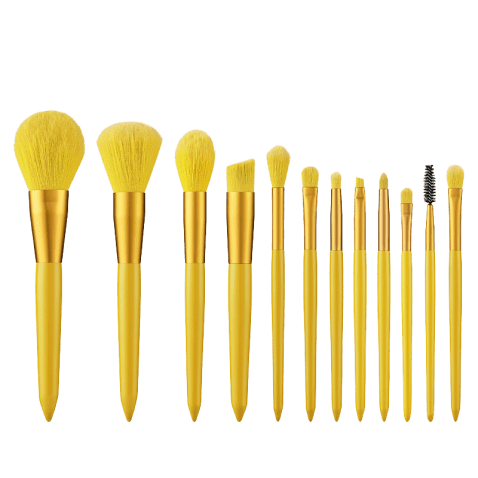 Amazing quality, great price
We take the quality of our products very seriously and use only the best materials. Made from synthetic hair that is cruelty-free and doesn't shed. The handle is high-quality polished wood for great control and proper grip.
Yellow makeup brush set details
Number of pieces in the set: 13. Color: yellow. Material: wood, aluminium (handle), nylon (brush). Contains no toxic alloys, cruelty-free.
Flawless make-up application
Time to make up your mind! Whether you're going for a fresh and natural dewy look or you're into stunning heavy party make-up, this set will do its job just fine. Perfect for applying powders, creams and liquids, this kit will step up your make-up game. Great for both beginners and professionals it makes a great gift for your female friends.
Reviews
Reviews
Our reviews are verified for authenticity
I'm not a brush snob so maybe don't listen to me BUT I liked these brushes. They moved the product well and they were easy to clean. Very soft too. Recommend it to EVERYONE!

These are amazing brushes. They are so soft and hold the pigment of the product very nicely. They are not cheap quality at all. I know I can wash these when needed and they won't fall apart. Also the bristles are nice and they don't fall out with use of the brushes.

This set of brushes is amazing. Bright yellow color exactly as the name says. 12 brushes for an amazing price. Combination of face and eye brushes help with a whole look. Set includes individual packaged brushes, care instructions and the type of each brush and its uses. They are soft but dense. Great addition to my collection.

I love finding as many different styles of both crease and detail eye brushes as possible for my collection. It's been a while since I've done makeup professionally as a side job, but these are ones I can't live without and they travel with me everywhere. There are even some that have doubled as contour blenders and setting brushes for under-eye concealer in here. Fabulous quality for the price.

These brushes are soft and are great for everyday eyeshadow application. Several of the brushes are similar in shape, but I can never have too many blending brushes. They diffuse eyeshadow beautifully but can also be used to build up color. They also feel higher quality than I expected in regard to weight/stability/etc. I would definitely recommend these!

These work good...but you can tell they'll shed soon...I love that these brushes have more than 2 blending brushes!