Wooden Snake Tricky Toy
If you order within
Arrives by
sold in last hours
Description
Tired of cheap plastic toys?
Try this eco-friendly wooden snake toy! It is made out of wood and decorated with orange non-toxic paint. Great for having fun with your kids or for decorating your home for a Halloween party, this toy almost looks alive!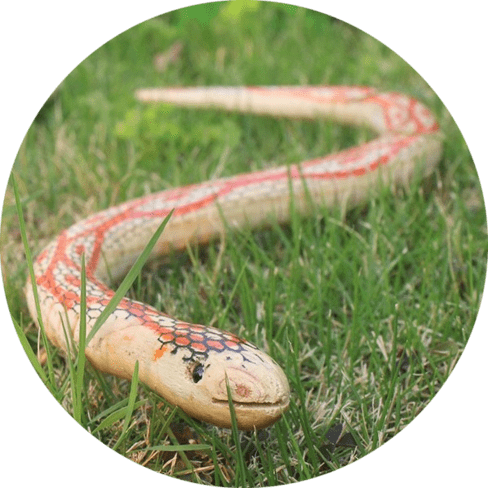 Wooden Snake Tricky Toy specifications
100% safe
Made out of wood, this toy contains no toxic ingredients. The wood is polished for splinter-free use. No edges or sharp corners. Painted with non-toxic paint.
Made to last
Children can be very active and test our toys' durability often. Our wooden snake tricky toy is incredibly sturdy and will still do its job even if it takes a bit of a beating from your tod.
Quality and attention to detail
Making sure our customers are happy is really important for us. We use only the best quality materials. Perfect for: 6 year old+.
Materials and construction
Material: wood. Shape: wooden flexible snake toy.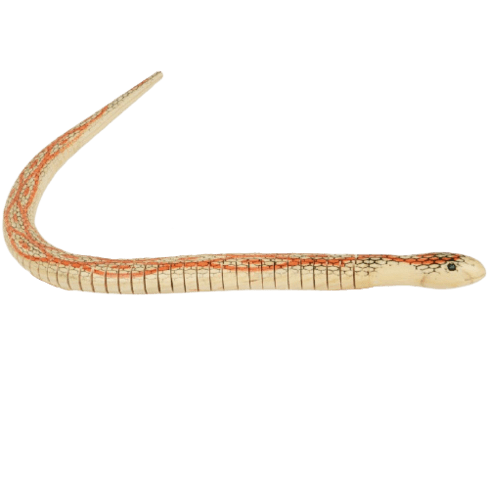 Play all day long
Having just one animal toy is simply boring! Get your kid a whole zoo with this wooden snake toy as a fine addition. We all know kids like to play with animal toys! Not only is it fun, it teaches your little ones to love and appreciate other living beings. Get your this cute snake toy, so your baby can develop motor skills, bend and play with it, all while learning to respect nature!
Reviews
Reviews
Our reviews are verified for authenticity
Such a fun way to prank somebody Son in law had fun with it.

Great gift! My 7 year old grandson loved this gift. Easy for him to use and durable.

Very nice item as described very honest seller great communication

Better than I could have ever imagined! Kids loved it, and it worked perfectly.

For a long time our dog was afraid of it! Eventually he got to chasing it and we had a lot of fun!

My son loved this; he just got it for Christmas.

GREAT for kids who love bugs and reptiles…

My five year old is Sooooo in love with this toy. Best birthday gift!