Wooden Ship Puzzle
If you order within
Arrives by
sold in last hours
Description
Wooden Ship Puzzle
A wonderful puzzle for toddlers
This unique puzzle allows the children to discover a ship as they remove each piece. The picture under the ship puzzle shows the captain steering the ship, a boy and a girl passengers, and two cars on the ferry boat.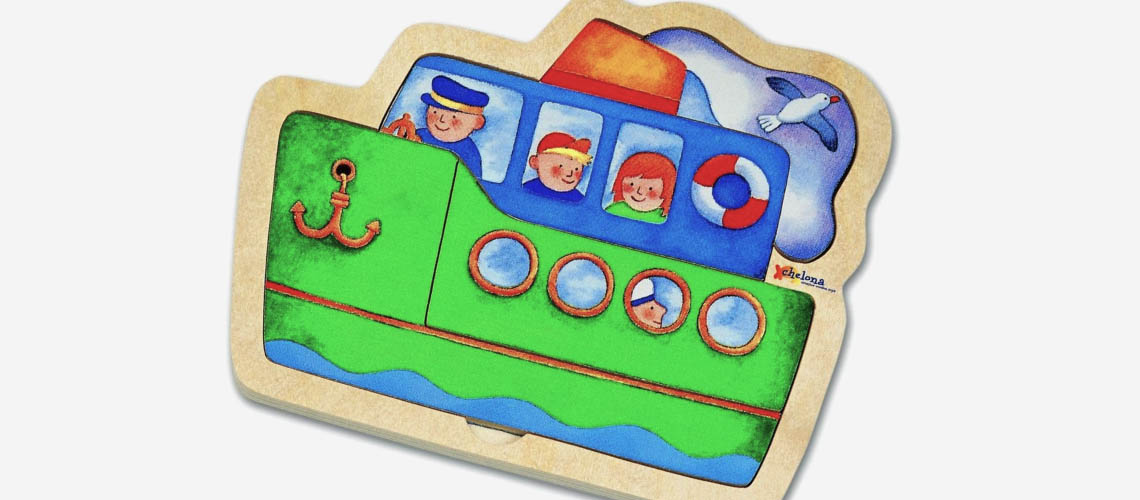 Set sail for adventure!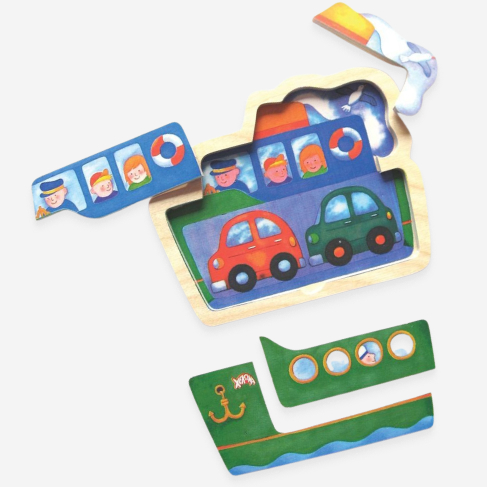 Challenge your toddler
This wooden puzzle helps kids to develop multiple skills such as hand-eye coordination, promotes concentration and creativity, and enhances their problem solving skills.
Safe and eco-friendly
We use a combination of non-toxic paint, eco-friendly ink, and a food grade non-toxic wood sealer that is child-friendly on our puzzles.
Details and packaging
The puzzle is packaged in a colorful cardboard box that has a description of the puzzle. It has pictures of the puzzle and the scene that is under the puzzle. Materials: wood. Size: 5-1/2" x 4-1/2". Ages: 18 months+.
About Challenge and Fun, Inc.
Simple - Natural - Adorable: Our tagline sums up our approach to sourcing the very best children's products. Our products: Engage the imagination! No need for batteries or screens! The open-ended nature of our products opens a world of opportunities and adventures for those that use our crayons, put on our puppets, or enjoy the companionship of our sweet dolls. Made of the purest ingredients and materials possible - beeswax crayons, wooden balance boards, non-toxic nail polish, biobased material, and organic cotton dolls and puppets are some examples. Adorable toys teach children of the beauty in the world around them - and should help make them feel warm inside.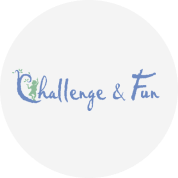 Designed In
Los Osos, California
Reviews
Reviews
Our reviews are verified for authenticity
We picked this up as a surprise puzzle for the grandkids. They were very excited to get another one! I love this for little minds.

This puzzle was smaller and less sturdy than expected.

Such a great puzzle! It is a very challenging puzzle for babies, in a good way. I just bought a bunch more to give as favors at his birthday party and they were a huge hit!

Of all the things I got my son for Christmas, this little puzzle has been played with the most. He loves it. Bright colored pieces are easy to find when they are scattered around the living room.

Got this and some other shape/color games for my child. He really liked this one and the challenge of getting all the pieces to fit together. It's small so you can take it on with you. Excellent for the price.

I love that greate wooden toy! My 2.5-year-old kid and I play together. And I can see how this puzzle is helping with fine motor skills and problem-solving skills. In some sense, it also helps to develop a sense of "global optimization" problem for this age.