Wooden Rattle
If you order within
Arrives by
sold in last hours
Description
Want a high-quality toy for your newborn?
Sounds good!
Having a large variety of toys is super important for your baby's proper development. With this amazing eco-friendly rattle toy, you will be able to distract your kid from crying and focus his or her attention on the toy for a while. Smooth wooden surface is great for stimulating motor and sensory skills, all while keeping your little one busy.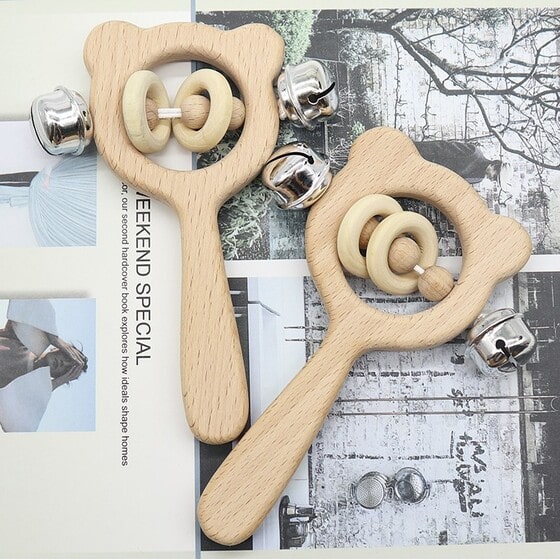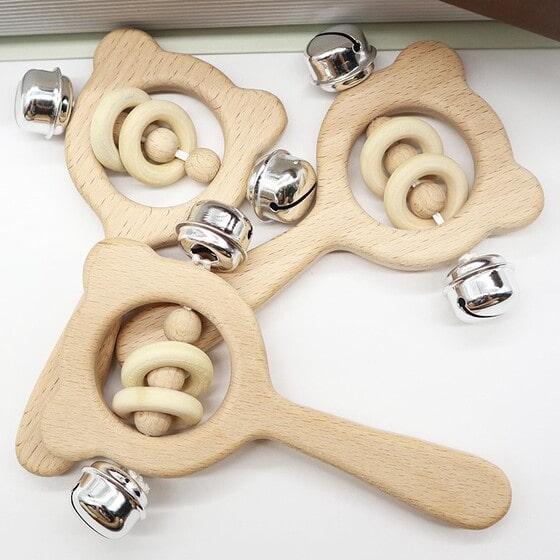 Wooden rattle details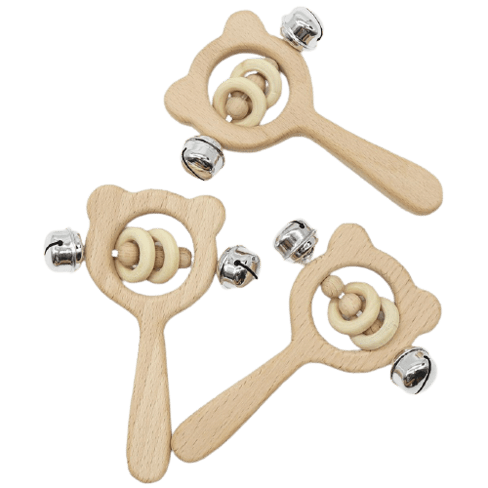 100% safe
Our babies are the most precious thing in the world, so we take great care to make sure all our products are completely safe. Made of polished beech wood, our wooden rattle toy will make parenting easier in that first tough year of your baby's life. Lead-free, chemicals-free, non-toxic. Smooth texture, no rough edges. FDA certified.
Use recommendations
Wash in warm soapy water, rinse and air-dry. Do not soak, do not use the dishwasher. If the product becomes damaged, discard immediately, otherwise it becomes a potential choking hazard. Materials: beech wood. Age range: 0-1 years. Size: 4.8 in x 2.4 in x 1.4 in.
Great gift for newborns
Looking for a perfect gift for a family friend's newborn? Need a new toy for your own kid's collection? Taking care of a newborn can be a handful, so anything that helps counts. Order now and get this high-quality hand-made rattle toy that will make the first year or any kid's life easier.
Reviews
Reviews
Our reviews are verified for authenticity
I bought this product for my new daughter. The quality is really good and it looks cute

Super cute and pretty! my baby loved it!

My daughter loves these! The rattle is adorable

These are absolutely adorable and of great quality.

My twins love these toys.

These are very good quality wooden toys. Very smooth wood.

Definitely recommend these!

These wooden teething rattle toys are so classic and cute.

Beautifully made soft wooden toy that my 3 month old loves. Makes her smile & she loves the shape

My 6 month old LOVES this!! She chews on it constantly. It is very good quality. No splinters.

These are SO CUTE! I love classic looking toys and these are simple and adorable. They are a perfect size for my 5 month old and she loves them. They really are a great buy.

My baby loved these, unfortunately the rattle fell on the floor and broke within a week.