Wooden Children's Trumpet
If you order within
Arrives by
sold in last hours
Description
Jazz it up!
Engage your little ones in creative play that will develop your kids' motor skills and an ear for music! With this amazing Wooden Children's Trumpet you can stimulate cognitive and emotional development of your child, all while building bonds between kids and parents! Inspire the love for music from a young age and enjoy the happy smile of your little Mozart!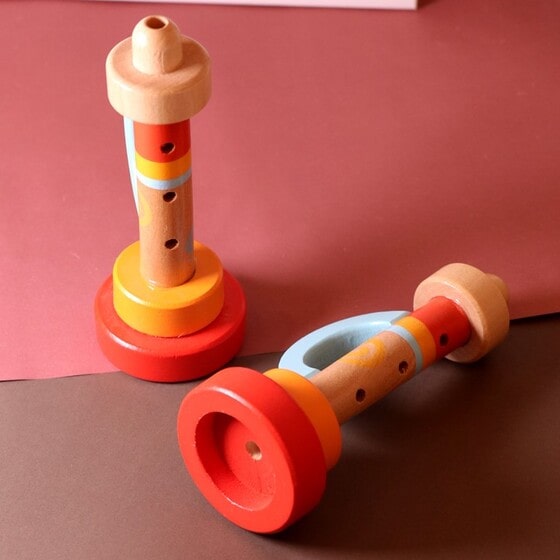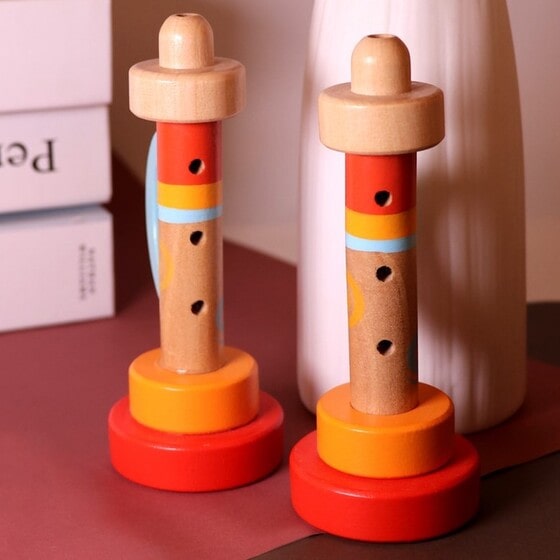 Wooden Children's Trumpet specifications
100% safe
Made completely out of wood, this toy contains no toxic ingredients. The wood is polished for splinter-free use.
Made to last
Children can be very active and test our toys' durability often. Wooden Children's Trumpet toy is incredibly sturdy and will still do its job even if it takes a bit of a beating from your tod.
Educational toy
Helps your kids develop motor skills and keeps them busy. Perfect for: 3-7 years old.
Materials and construction
Material: wood. Size: 5.5 in x 2 in x 2 in. Weight: 2.5 oz.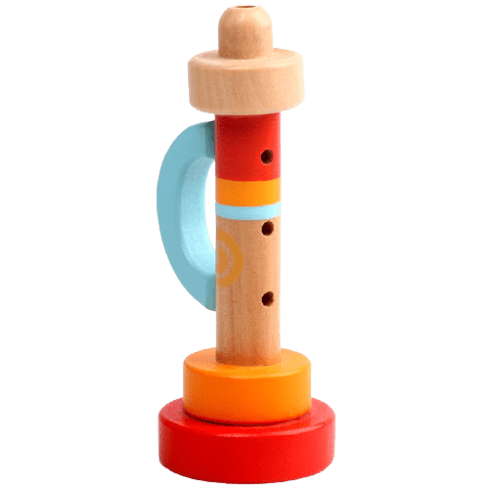 No such thing as too many toys!
Kids develop an aptitude for music from a very young age and they learn things very quickly. This is a perfect opportunity for us as parents to introduce them to musical instruments and educational toys. This adorable little trumpet will brighten your kid's mood, stimulate their brain and can encourage your child to learn a real musical instrument in the future. Order this baby-favorite toy now and enjoy!
Reviews
Reviews
Our reviews are verified for authenticity
GREAT purchase! Looks like it has durability.

These are colorful, sturdy with great sound

Vibrant colors! Grandkids love them!

My nephew is a bit too young to understand the concept but he loves it when I play it for him!

My 7 year old son received this as a gift at Christmas and not only does he still play with it almost every day. It's a very durable toy as I cannot tell you how many times it's been dropped accidentally. Very very pleased with this trumpet!

This is surprisingly impressive. My son asked for instruments for his birthday. I decided that because he is still pretty young I should probably start with simpler instruments that I won't be upset about if they get messed up right off the bat. This is a good starter trumpet for a young child.

This was exactly as expected for me. I bought my nephew one, and my daughter took to it right away. Of course, this is not like a real instrument, but it produces actual notes, not some out of tune nonsense. It's a great gateway for young kids. I would recommend this for 2.5 year-olds and up.
Wooden Children's Trumpet
$17.99