Women's Tortoise & Amber Indie Cat-Eye Sunglasses
If you order within
Arrives by
sold in last hours
Description
A simple yet stylish vibe
Add natural colors (and a bold print) to your look with these Women's Tortoise & Amber Indie Cat-Eye Sunglasses from zeroUV. Get that arched cat-eye look in a sleek pair of beautiful frames that are crafted with a thin black frame and purple mirrored lenses.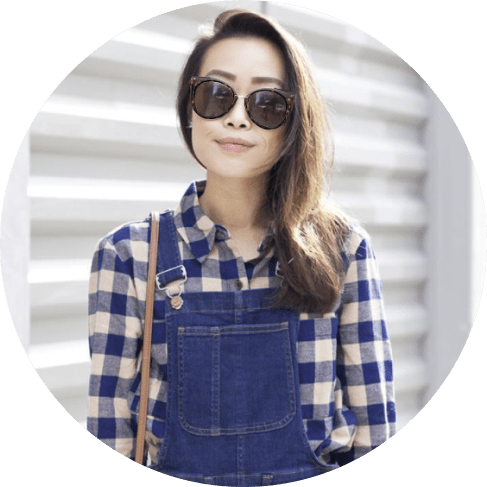 Essential protection
Head-turning style
Little details for big glam
Metal bolt details at the nose bridge and temples tie together this indie-inspired look; plastic padding on the metal arms provides grip and comfort.
Attitude meets function
Yes, sunglasses aren't just for looking cool -- they shield your eyes from UVB and UVA rays, for less squinting and possibility of eye damage like cataracts.
Get UV-smart for your eyes
Sunglasses are ideal for morning 'till sunset to shield your eyes while you walk, drive, or are just going about your day outdoors (they're great whether it's sunny or overcast).
Crafted to last
These shades are made with a plastic-and-metal-based frame, metal hinges, and polycarbonate lenses that offer full UVA/UVB protection.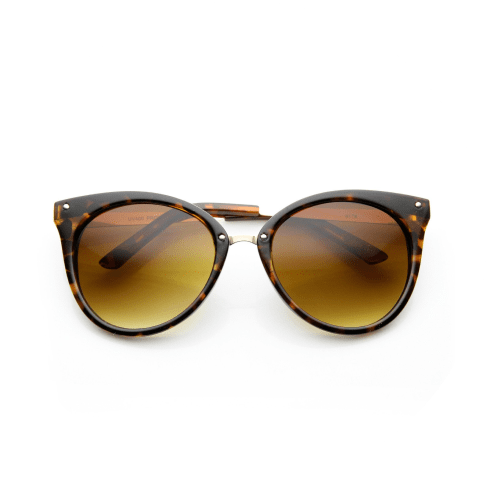 Set your sights on a must-have accessory
Since 2001, zeroUV has been a destination for trendy eyewear that helps people discover individuality and confidence, with infinite ways to eye protection that's always in style.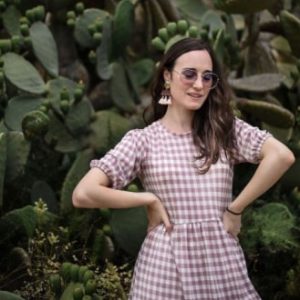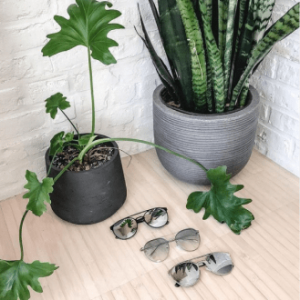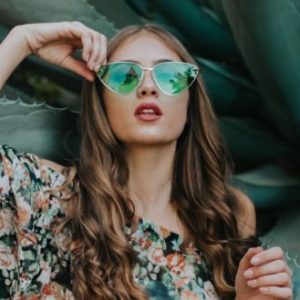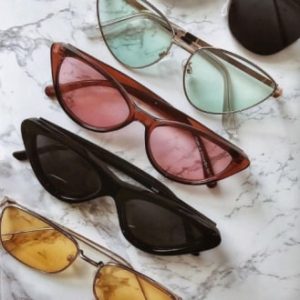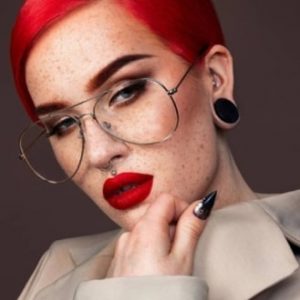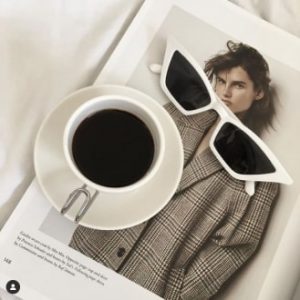 About zeroUV
Founded in 2001 by eyewear enthusiasts, zeroUV has become a prodigiously curated eyewear boutique for the fashion savvy individual. At zeroUV we strive to bring our customers the latest in eyewear fashion for a fraction of high retail prices. We at zeroUV view ourselves as lifestyle advocates. We seek to inspire others to chase who they truly see themselves as. Founded by individuals who grew up during the California indie movement, we aim to share our journey with our fans. We pride ourselves on bringing people together through our brand, and we encourage others to follow us along this amazing adventure. Not only are sunglasses a staple in fashion and appearance, zeroUV Sunglasses offer full eye protection against harmful UVA & UVB rays. In addition all eye wear meets the United States ANSI z80.3 Standard, as well as satisfies European CE Safety Compliance Standards.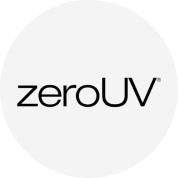 Designed In
Huntington Beach, California
Reviews
Reviews
Our reviews are verified for authenticity
I've been on the hunt for some nice sunglasses that don't break my wallet for awhile. Plus the shape is nice on my face. I was worried about how big they are but hey more sun protection. I'm a very tiny person. I did bend the temples (part that goes over your ears) to fit perfectly behind my ears which resulted in the length behind very long so I just clipped it off. No overly use of plastic.

I love these glasses so much! I've bought so many sunglasses in my life and these ones are extremely comfortable and stylish! I get tons of compliments for them whenever I wear them. I love the style and the color of the lenses, the first time I've ever bought glasses online, I just knew I'd love them! My optician friend was shocked when I told how much they cost! The value is just incredible!

Great buy for the price! I'm honestly shocked at the quality considering how inexpensive they were. I have a fuller face and this style fits me well without looking tiny or weird on my face 😊 the lenses are nice and dark and actually polarized which I love

I bought these a couple weeks ago, and I wear them almost everyday! I get tons of compliments on these sunnies and they fit very well. The frames also appear very durable and made to last.

These sunglasses are such great quality for the price. I was taken back when they arrived. The sides are metal and sturdy. The frames are a solid plastic, not flimsy at all. The hinges also do not stick like some cheaper glasses. The light brown is very neutral with pink hues. I receive so many compliments. These are truly like designer frames for a low price. I plan to buy more!

Love these glasses! Amazing quality for the money. I used to spend soo much money on sunglasses but it's brands like this that made me change my shopping habits and have saved me so much money! I love the shape of these glasses and the darkness of the tortoise shell pattern - super stylish and can be dressed up or down. I love that these aren't "thick" on your face. Highly recommend!

They're excessively large and I look like I should be going into space with them but they get the job done. If you're in the market for some real extra looking glasses, these are it.