Women's Native Half-Print Sunglasses
If you order within
Arrives by
sold in last hours
Description
Two looks in one
Rock a head-turning trend that will make you shine under the sun. These Women's Native Half-Print Sunglasses from zeroUV combine solids and prints into one cohesive look.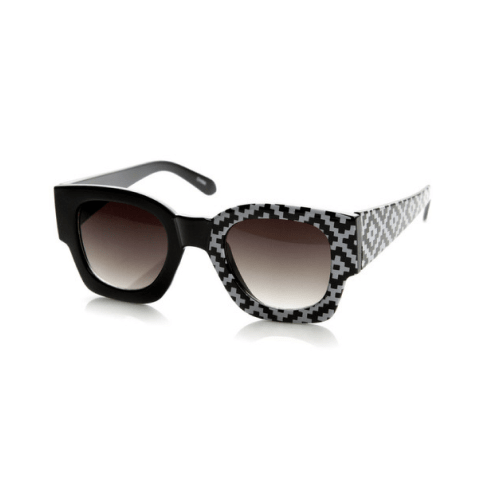 Bold + graphic
Chic & fabolous
Geo cool
A geometric-inspired black-and-white pattern adorns the right lens while a solid black color covers the left lens. Get a double look in one pair of sunglasses for a unique addition to your sunglasses collection.
Attitude meets function
Yes, sunglasses aren't just for looking cool -- they shield your eyes from UVB and UVA rays, for less squinting and possibility of eye damage like cataracts.
Crafted to last
These shades are made with a plastic-based frame, metal hinges, and large, oversized polycarbonate lenses that offer full UVA/UVB protection.
Get UV-smart for your eyes
Sunglasses are ideal for morning 'till sunset to shield your eyes while you walk, drive, or are just going about your day outdoors (they're great whether it's sunny or overcast).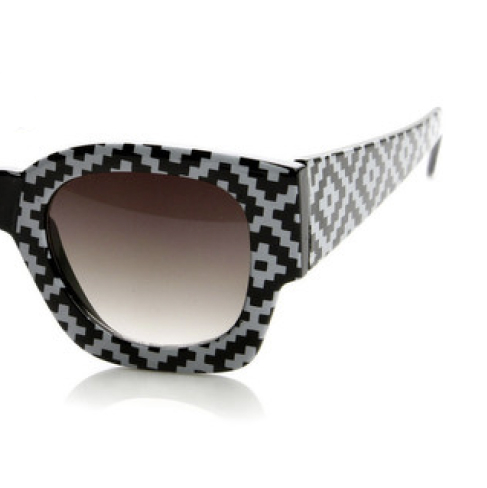 Set your sights on a must-have accessory
Since 2001, zeroUV has been a destination for trendy eyewear that helps people discover individuality and confidence, with infinite ways to eye protection that's always in style.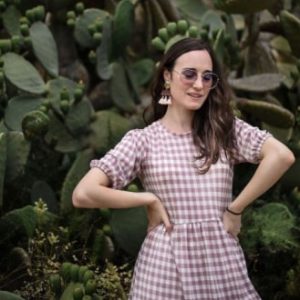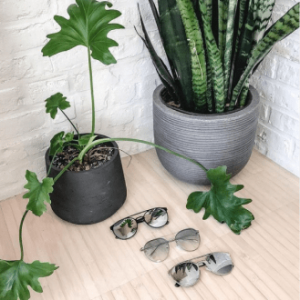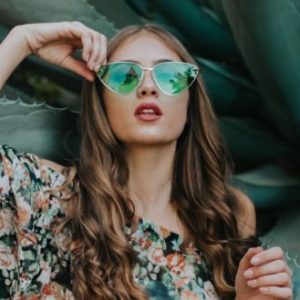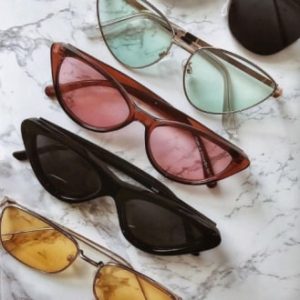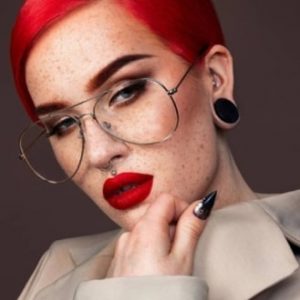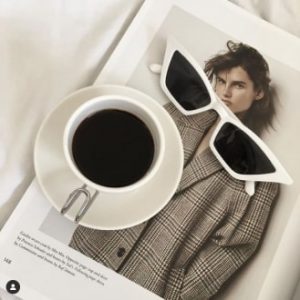 About zeroUV
Founded in 2001 by eyewear enthusiasts, zeroUV has become a prodigiously curated eyewear boutique for the fashion savvy individual. At zeroUV we strive to bring our customers the latest in eyewear fashion for a fraction of high retail prices. We at zeroUV view ourselves as lifestyle advocates. We seek to inspire others to chase who they truly see themselves as. Founded by individuals who grew up during the California indie movement, we aim to share our journey with our fans. We pride ourselves on bringing people together through our brand, and we encourage others to follow us along this amazing adventure. Not only are sunglasses a staple in fashion and appearance, zeroUV Sunglasses offer full eye protection against harmful UVA & UVB rays. In addition all eye wear meets the United States ANSI z80.3 Standard, as well as satisfies European CE Safety Compliance Standards.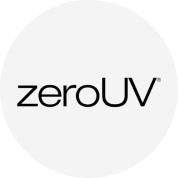 Designed In
Huntington Beach, California
Reviews
Reviews
Our reviews are verified for authenticity
Great sunglasses. Stylish, comfortable, and they look great.

These sunglasses are my favorite new accessory! Love them!

Fits well and Lightweight.

Awesome color with the polarization, and good durability

It was a gift for my wife. She loves the lenses and the shape of the frames. They're larger on her face than I expected, but look great on her. She still has the knock off glasses, but this is her new favorite; her "fancy" glasses.

Love them! Lightweight & great fit.

this design is soooo pretty. I'm in love with sunglasses

Cute style and frame with function.

These sunglasses are perfect! Great fit, the shape and color are very on trend.

LOVE THEM💜! (They shipped exactly when stated).

Very good set of sunglasses. While they are lightweight, they feel very sturdy.

Amazing. Lightweight, cute, comfortable (and I loathe wearing sunglasses but I can wear these all day!) These are expensive but if you want to protect your eyes, I suggest investing in a good pair like these. Absolutely love them

You can wear these for hours without feeling soreness. Love how the glasses make your view calmer, take the brightness out. Very durable.

Very stylish... a tiny bit heavy but I love them...they don't slip down with the rubber nose pieces. they are a keeper

The lightweight and effectiveness of the eye protection is excellent. These sunglasses are well made. This is my second pair!

I love these!!! My eyes are very sensitive to any type of light & these are stylish, light & perfect protection.

These are my 3rd pair of these sunglasses. Love, Love, Love them. Would recommend them. I really like the color of the frames, very current.

Super lightweight and not pinching on the nose or near the temples. Not overly large lenses or frames. Great nose grips that won't tangle in long hair. Overall great glasses and worth the money

I bought these glasses to wear while driving on foggy/sunny days to cut the glare. My usual sunglasses are too dark. I really like them! They're nice looking, lightweight and do the job perfectly.

I bought these glasses for my wife and she absolutely loves them. She is very picky about glasses and these won her over. She's been wearing them all day for the last few days and no complaints. Says they are light and comfortable, and won't take them off!