Vintage Multilayer Necklace
If you order within
Arrives by
sold in last hours
Description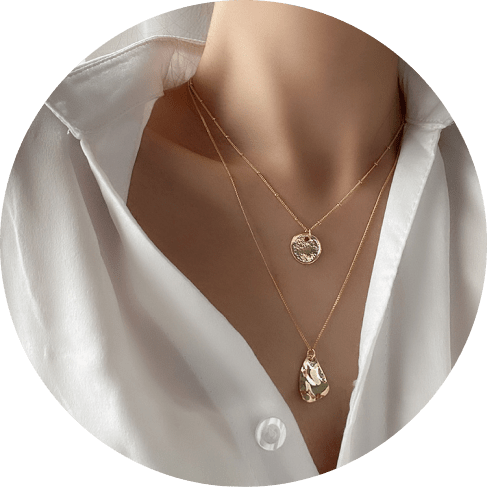 A stunning multilayer necklace
At the height of fashion
Picking a piece of jewellery can be a daunting task, with many things to consider, but this Vintage Multilayer Necklace is an obvious choice for any outfit. With its flowy feel and exquisite design, it is a must-have in every fashionista's collection.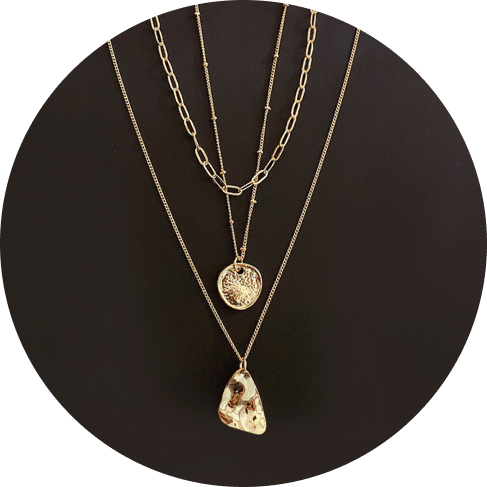 Easy to clean and store
Wipe the necklace with soft wet tissue, let it dry, and you are good to go. Do not use abrasive cleaning products. Keep away from prolonged exposure to moisture, heat, and chemicals. Handle with care. Store separately in a cool dark place.
Quality first
It is of utmost importance for us to ensure that all our products are flawlessly designed, well-assembled, and made of safe and quality materials that will last a long time. This golden-tone necklace is made of brass and contains no lead, nickel, or any other toxic metals.
Complete your image with a vintage necklace
Fantastic for any occasion! Add not one, but three extra layers of beauty with this timeless and classy piece! Mix and combine the three pieces the way you see fit and create a one-of-a-kind look that will outshine everyone. Show off your impeccable taste in style or purchase it as a present for someone you hold dear. Perfect with any outfit, this necklace will be an invaluable addition to your collection and will bring complexity and thoughtfulness to your image.
Reviews
Reviews
Our reviews are verified for authenticity
Very cute necklace at an incredible price!! It's exactly like the picture.

So super cute! I love that each necklace is separate and I can mix and match!

I absolutely love the necklaces. I wear them separately depending on which top I wear . I get a lot of compliments on them. Definitely recommend.

Very good quality for the price. I love that you can layer it so many different ways of just wearing each separately. I would definitely recommend this necklace.

This necklace set is exactly what I was looking for. Dainty and good quality for the price. I get a lot of compliments on them and get asked all the time where I got them.

I like them. They are cute and shiny. I've worn them several times. Sometimes I wear all three or just two. I like that they are cute even when wearing one of them. Pretty good for the price.

Love love love this necklace. It makes me feel extra sexy when wearing it. It's comfortable and hasn't faded or tarnished yet. I wear this at least once a week and I'm still in love with it!

I love the layered necklace look and this set is the best because they are four separate necklaces! You can wear one, a couple, or all depending on what works best with you outfit and they're all adjustable length. I wear these a lot!
Vintage Multilayer Necklace
$16.99