Vegan Faux Leather Wristlet Wallet
If you order within
Arrives by
sold in last hours
Description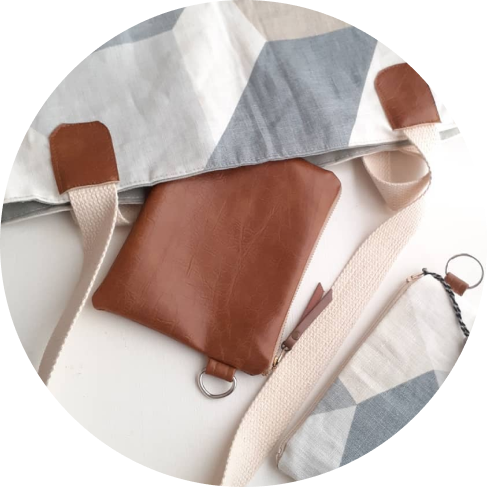 Your new favorite way to carry a wallet
Now, you'll love going grocery shopping with this handy wristlet wallet which allows you to free up your hands so that you can carry more things. Plus, it's vegan!
A choice of a modern woman
Simple, sophisticated, sustainable
Convenient, versatile, and chic
You can go from shopping to happy hour and work with one bag! It helps carrying your essentials in style.
Stay organized with no effort
The Boho Chic wristlet wallet also comes with a nifty card holder to keep all of your cards and money organized.
Perfect sizing for all your needs
The faux leather wristlet measures approximately 6.5" x 5". A compact, yet convenient interior holds valuables.
Makes the ultimate gift
Treat yourself or someone special! Choose this gift to show your love - great for graduation, birthday party, or any gift-giving occasion.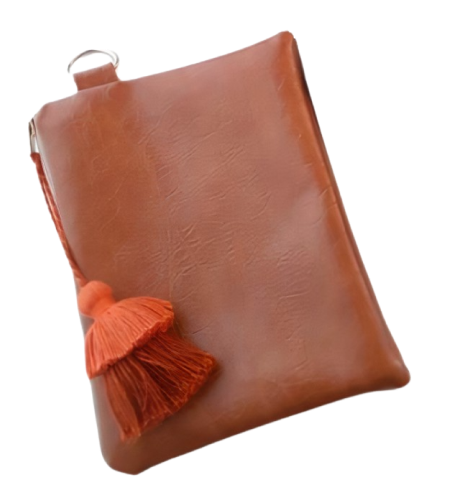 Care instructions
Minor marks and smudges can be wiped with mild soap & a damp cloth. We recommend testing this on an inconspicuous area of the bag first.
Better for the environment
Made of faux leather. It is luxurious yet durable, scratch-resistant, soft to the touch, and water-resistant.
The minimalist and timeless piece
Designed to complement every outfit
Crafted from high-quality, cruelty-free vegan leather, each bag is thoughtfully designed with functionality and durability in mind. It will stay relevant for years. The unique design of our vegan leather wristlet allows you to see your wares in all their glory. With a handy wrist strap leaving more hands for shopping, the wristlet is a perfect choice.
Reviews
Reviews
Our reviews are verified for authenticity
A cute small bag, comes together with a wallet. Great for organizing your belongings while still staying classy and trendy. I use it for my phone and keys, but it actually has some space for documents or any other stuff should you need it. The zipper locks tight and the wallet is not my main wallet, but it is ok, I bought it mostly for the wristlet.

A good pouch to carry around while grocery shopping or just walking around. Thanks for quick delivery too!

I love how this imitation leather looks real. I love how leather products look, but i just cannot bring myself to buy things that are basically made from other living beings. This wristlet is a great compromise for me, since now I can have a piece that looks the part without all the suffering attached. Thank you for the quality product!

Purchased this wristlet for my mom, we'll see how it goes. Was delivered in 4 days, arrived as described.

I love that I can go shopping now without taking my giant bag with me. This wristlet looks amazing! The metal ring and the keyholder are sturdy, no way someone snatches it from you if you hold onto it. It closes with a zipper at the top, which is much better than having buttons. The wallet holds my cards well. I'm also very happy that this is a sustainable purchase!

Well-crafted product. The outside is imitation leather, the inside is some cloth fabric. It doesn't get wet in the rain. It is the perfect fit for what I was looking for. I needed one for my phone and keys and I got just what I wanted. The pictures actually don't do justice to how great the color is, it's this light orange brown that is not easy to find these days. Nice wristlet, nice wallet.