Ultra-Hydrating Moisturizing Balm
If you order within
Arrives by
sold in last hours
Description
Fellas, let's sharpen up
(It starts with your skin)
Yes men, a well-groomed face is a good face (your best face) to put forward. The Lumin Ultra-Hydrating Moisturizing Balm fights dryness and dullness for a fresh look. Ingredients like meadowfoam seed oil and apple extract balance oil production and amp up anti-aging while fighting sun damage. Fight back to look your absolute best.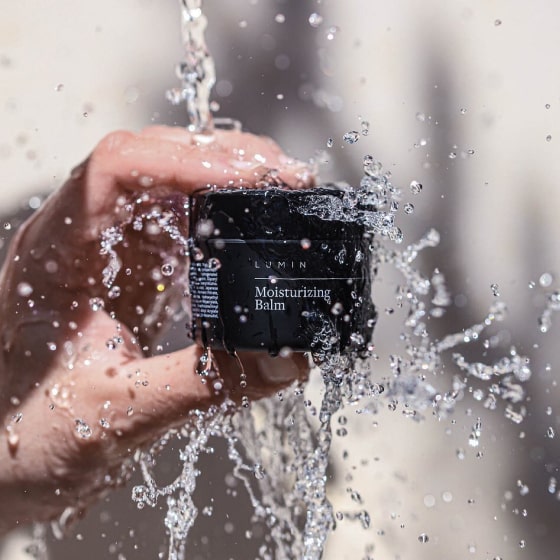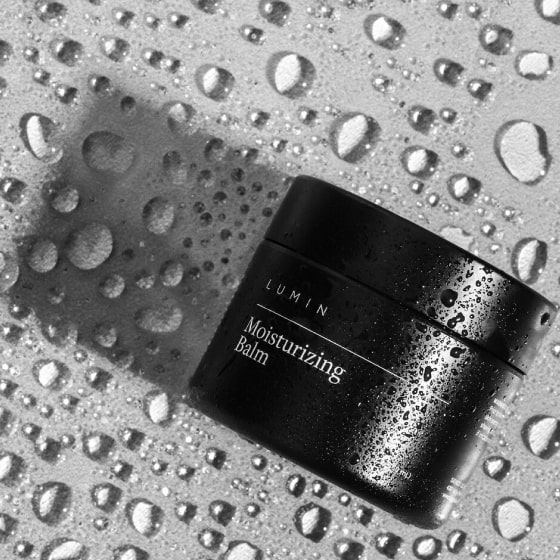 Fight the good fight
For healthy, smooth skin
Good-for-you ingredients
Meadowfoam seed oil, apple extract, and ginger extract work together to revitalize, protect, and moisturize your skin.
Daily care or a touch of help
Use our balm every night for a smooth, moisturized mug. You can also touch up any dry areas anytime for relief from dryness.
More than the face
Our Ultra-Hydrating Moisturizing Balm can also be used on the hands, elbows, or feet for one multitasking solution.
Part of any skincare routine
Make our balm a part of your daily routine. Use after cleansing, toning, or any serums as a final step (and before sunscreen in the A.M.).
Premium care, just for men
Lumin prides itself on quality ingredients that really make a difference. Go from ordinary to extraordinary with the Lumin line of skincare and haircare must-haves for a better, more confident you.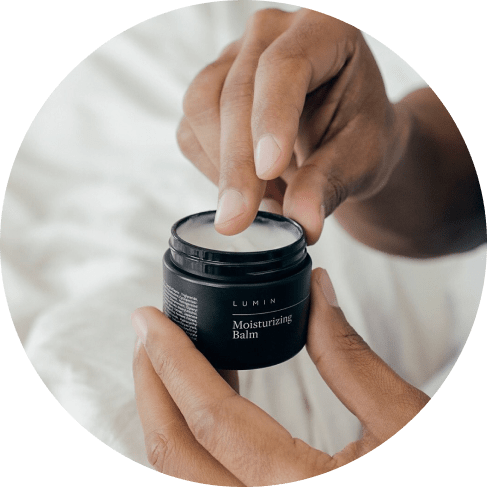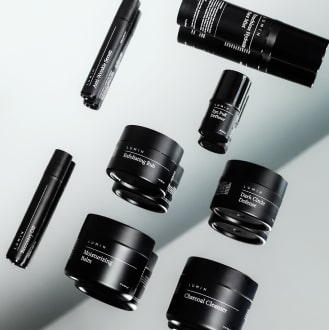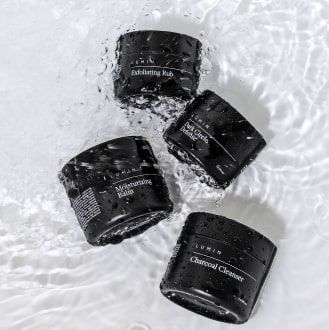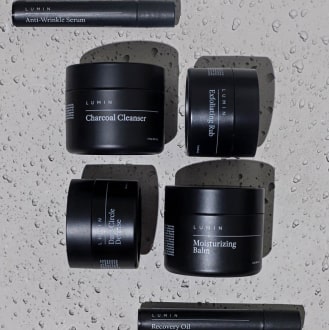 Reviews
Reviews
Our reviews are verified for authenticity
Fantastic. Already clearing up my skin!!

One of the best cleansers I've ever used. Will leave your skin feeling and looking great.

Noticed a difference after first use. Be conservative when using.

Noticeable difference after one night of use, no joke! This stuff is legit, noticing better looking skin as I use it every night.

Great product & fantastic customer service!

I was expecting some of the charcoal to build up and show how much oil was on my face, but maybe my face wasn't that dirty after all

I was not expecting it to be that good. I really love it. A little pricey for me but an awesome cleanser over all.

Use this daily and I like it.

I've been using Lumin products for about 6 months, a great product!

Will buy again. Cleaned my face deep, leaving it to shine.

A little pricey but good stuff. I love it. Anyway, totally worth every cent it costs.

Excellent face cleanser and container seals well so it's shower safe. Love the whole Lumin line

Stuff works great. Takes about a week to see results starting. Love it, finally a solid face treatment.

I've been using this product for over a year, it cleanses your skin but does it leave it dry so remember to moisturize after using it

My boyfriend uses this face wash so I decided to as well. It cleared up my skin so quickly and it lasted a long time!

Bought this for my nephew. Definitely a change in skin glow. Pores reduced. He loves this line.

I've used many different products in my lifetime. And Lumin is one of the best I've ever come across. It is a little expensive but you get what you pay for. I've used the whole thing for about a month now and it's night and day. I will continue to use Lumin. It is my official go to for all my skin care stuff.

My favorite moisturizer now hands down. Doesn't leave my skin oily looking or dry after using it. It's literally the perfect moisturizer!!

I have seen results literally within days I wish I had taken before and after pics but I was getting tired of doing that cuz nothing ever works but this seems to be working

I don't know if charcoal really does anything, but I like this product a lot. It's rich and it quickly cleans my face. The smell is pleasant and not overbearing. Recommended.

I bought this and I could tell a noticeable difference in 2 weeks! Will definitely keep buying

Awesome product, wish it was sold in larger quantities. Great value, and works well

This is another great product from Lumin. I began using this product and my facial skin felt amazing. I would definitely recommend this and all Lumin products to males of any age!

Wow, my skin has never felt cleaner. Being in the city there's always pollution, dirt, and other grime getting on my face and skin. This charcoal cleanser makes me feel like I have a new face every time I use it! So clean and smooth after.

I use the charcoal cleaner in the shower in the morning and then balm after and balm right before bed. It has actually eliminated some wrinkles, and made the face smoother.

I have been taking this moisturizer for two weeks and really noticed a difference, my skin is less dry and irritable. Really liked it.

This was the perfect gift for my boyfriend who was looking for a high quality face cream. He loves it and already wants another! Highly recommend it.

Have been using this product for about a year and I will never use anything else! This has been the only product that hasn't irritated my skin and makes me look fresh all the time!

The Lumin moisturizer balm has exceeded our expectations. It goes on with a clean finish and keeps skin feeling great all day. We will definitely be checking into the other products that Lumin has to offer.

This stuff is truly amazing! It helps keep my face from drying out overnight and soothes the skin on my neckline from breaking out with razor burn since it's so sensitive. Highly recommend having this as part of your daily routine.

I'm 46 and no it's not perfect skin, but this is a great light moisturizer I can wear everyday to help keep my skin as healthy and hydrated as possible. I mean 20 year olds can't believe I'm in my 40s, so like, that's something.

I'm very happy with this purchase. I've been using the moisturizer cream at night and in the morning for a week and already notice a big difference. Little wrinkles have faded away and my skin is brighter. I'm really happy and will try the eye cream next.

Excellent moisturizer overall. I have sensitive skin and this one gives me no side effects. Leaves my skin actually feeling fresh and hydrated. This brand makes skin care so easy.

I have been using this product for over a year and love it. I live in a very dry area and already have dry skin. When using this moisturizer I never have dry flaky skin above my eyes or on my forehead. THANKS!!

Came across Lumin several months ago and have used it for a while now so have been a strong believer in the product. Use it at night and like how it makes me feel. Always thought that the skincare process for men was too complicated with too many steps, but Lumin makes it easy.

Really love the simplicity of Lumin having just a few products. They are simply fast and effective. Clean, masculine branding. Products you can see and feel working. Moisturizer is an instant refresh to your skin. My only issue with Lumin is I keep buying all of their products because all are so good!

This is my second time buying Lumin. It's the best men's moisturizer I have used, and I have tried way too many. The moisturizer feels great and lasts a long time. It's a non-irritating formula with little to no fragrance. Used twice a day, it will make a difference in how your face feels and looks. But, as with anything, you have to use it as directed. Twice a day and you're golden!