Trendy Chain Necklace
If you order within
Arrives by
sold in last hours
Description
A graceful golden chain necklace
A golden necklace is not a simple piece of jewelry decoration. The right necklace accessory can boost your overall look and keep your spirit high no matter where you are.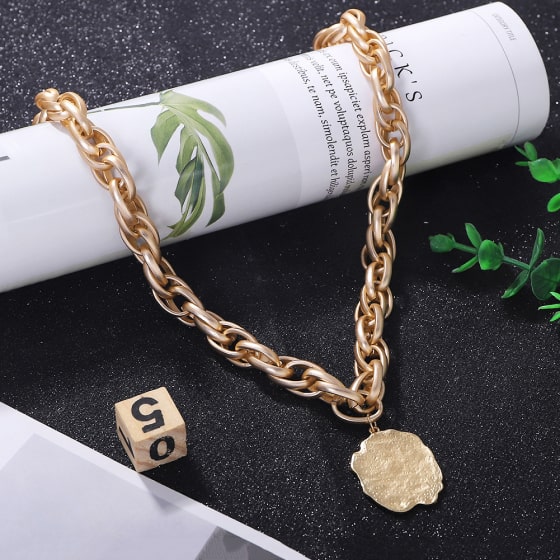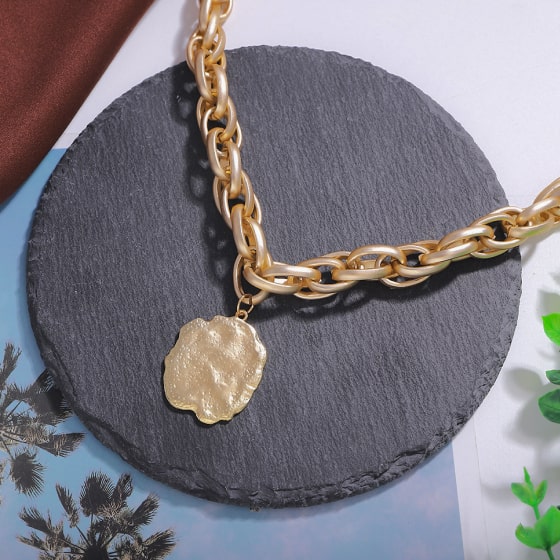 Chain necklace specifications
A fashionable accessory for women
Suitable for any occasion
The ideal jewelry accessory for anniversaries, engagements, parties, and weddings.
A great gift idea
Whether you want to surprise yourself, your friends, or even your significant other, it will be a perfect surprise gift.
Item details
Total length of the chain: 17.3 inches. The weight: 1.2 oz. Main material: alloy.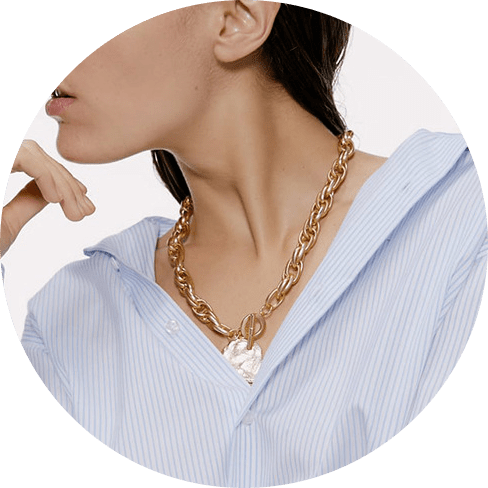 A great addition to your lookt
This trendy gold chain can make your look exquisite just like that! Suitable for any occasion and a great gift idea for your friends or even for you. Upgrade your look with this fantastic gold chain seamlessly.
Reviews
Reviews
Our reviews are verified for authenticity
She Loves It!! ❤️ A perfect gift for a birthday. Recommend it!

I love this necklace. It is fun and stylish. It definitely looks and feels much more expensive than it is.

Love the chain!!! I'm actually happy I made this purchase. The color and size is perfect. Recommend it to everyoneeeeee!

I am obsessed with this chain. Purchased for my wife for her birthday. I went through three other chains from other places and returned them all before finding this one and it being perfect. It's very lightweight and comfortable, and looks very classy. 10/10 would recommend.

When I bought this I was really surprised at the advertisement, nice looking, my daughter would love it so I bought it. When she puts it on, it looks really great for a small necklace and she is really pleased with it. That is all that matters to me, because she is the one that will wear it. I may buy a longer one soon.

Absolutely beautiful! The picture doesn't justify the reality, it is heavy (the way I like) the color is beautiful and I compare it with my 18k solid gold jewelry and color looks the same, and most important it's hypoallergenic, I have very sensitive skin and I'm allergic to a lot of metals and till now I was wearing only solid gold jewelry, this is my first pleated gold over silver and it didn't give me any allergic reaction. I absolutely love this necklace which looks like solid gold and love the shop. This isn't my first item that I purchased from them and all of them are absolutely beautiful!

Love the color and quality, but the size is not thick enough for me.
Trendy Chain Necklace
$29.99