Travel Tic-Tac-Toe Game
If you order within
Arrives by
sold in last hours
Description
Dragonflies vs. ladybugs
Tic-tac-toe fun for families on the go
This travel-sized tic-tac-toe game will please kids and their eco-minded parents on the go. Kids will love playing tic-tac-toe with ladybugs versus dragonflies. Made from rubberwood with child-safe stains, this game set teaches problem solving and fair play.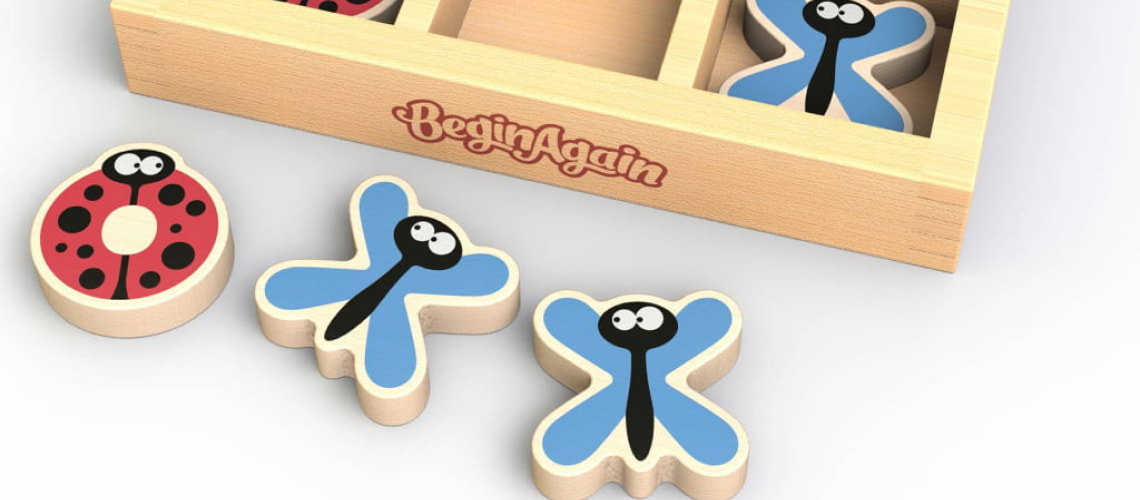 Play on the go together
Skill building game for the whole family
Perfect for all ages
The delightful insects of TicBugToe provide an adorable twist to the traditional tic-tac-toe game! While an easy game to play, it is perfect for teaching early strategy and sportsmanship skills all while having fun on the go!
Comes with everything you need
The BeginAgain travel-sized tic-tac-toe game is a two player game which includes five dragonflies and five ladybugs with a wooden tic-tac-toe grid. There is also a lid that fits across the top to keep pieces safe while traveling.
S.T.E.A.M. starts here
Problem solving, storytelling, and curiosity are the tools kids need. Add some imagination and your child is ready for their first STEAM learn and play toy!
Modern materials and vintage design
This wooden travel game set will be sure to charm your preschoolers with its adorable retro look. The wooden display box doubles as the game board and includes a lid for easy clean up and travel fun!
Makes a perfect gift
Got a little one in your life, or need an excellent birthday or baby shower gift? We are here to help! This game set inspires young imaginations and sharpens problem solving skills with simple game play. Great for every child no matter the age or the occasion! Using sustainably harvested materials, BeginAgain works to benefit our kids and our environment.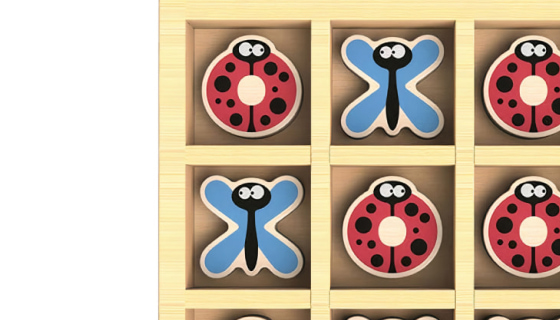 About BeginAgain
BeginAgain is an eco-conscious toy company based out of Fort Collins, CO, who specializes in toys for children 6 months to 6 years old. We design and market toys that are fun and develop the child across all stages of toddler and preschool life, both mentally and physically. Our products are made from 100% sustainable materials, so they are child safe and most importantly mom trusted! Our brand is seeing tremendous growth as a result of: 1. Our sustainability message is resonating with consumers & retailers. 2. We use rubberwood, water based stains & natural rubber for entire product line. 3. Parents are looking for toys that reduce screen time for their children. 4. The revolt against plastic is very real & parents are looking brands not using plastic. 5. BeginAgain has grown as a very authentic voice that parents, grandparents & educators really love.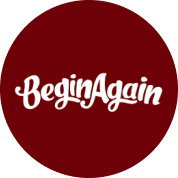 Designed In
Fort Collins, Colorado
Reviews
Reviews
Our reviews are verified for authenticity
I bought this game for my 4 year old nephew. He enjoys playing the game. It is just the right size for him.

Loved this item. Bought it for my grandkids and they love l lol sting when they come over

Exactly as described, very cute and easy to carry. My daughter loves it.

Cute lightweight but durable. Great quality!

Very cute and the perfect size to just have around the house or to bring along in the car.

A basic TIC TAC TOE GAME...good to go..children at preschool really like it..easy to hold....

My kids love playing tic tac toe. This is a super cute version. I just wish it came with a travel bag. I stick mine in a zip lock so the pieces don't get lost.

Well made, very cute. Trying to teach my 3 year old 3 in a row. (Connect 4 was too much strategy with a large board). These are really cute and easy to take with you places.

Bought it for my little ones to play together in the car. Pieces are a perfect size so that they are easy to hold onto (In turn, won't be dropped in between seats on a roadtrip. Ugh!-- Hate it when that happens.) And each space has a large enough wall around to keep pieces from moving about. Excellent quality!

My 6-year old grandson LOVES to play Tic Tac Toe and was always scribbling the game grid wherever he could find some empty space, especially in restaurants on the kid menus! This simple little travel game isn't just for travelling. We gave it to him as a Christmas gift this year and it makes the game so much more fun for him. No more need to draw his own grid over and over again.
Travel Tic-Tac-Toe Game
$21.99