Stainless Steel Unicorn Boho Design Bowl
If you order within
Arrives by
sold in last hours
Description
Your pet will love the bohemian life
Are you looking for the best stainless steel dog bowl for your precious pooch? Well, you've come to the right place! Does your pet dig the boho vibes? The 24 oz Stainless Steel Unicorn Boho Design Dog Bowl from Jojo Modern Pets is perfect for all those fancy-free feelings! The stylish design suits the bohemian in all of us.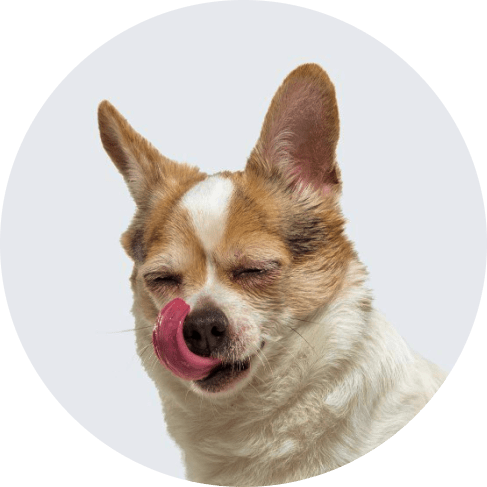 Dogs and cats can enjoy these boho vibes
Stylish stainless steel dog bowl for water or food
Looks great in any home
The pattern itself is even more fun and perfect for anyone who loves to show off some personality. It is quite a different take on the Bohemian style.
Top quality stainless steel
Made of high-quality stainless steel, this dog bowl makes a great choice for your pet. It offers a healthier alternative to plastic, doesn't hold odors, and helps make mealtimes less messy.
Always stays in place
This 8 (W) x 2 (H) inches Boho-inspired Stainless Steel Dog Bowl is easy to wipe clean, and the silicone ring around the bowl's base will stop it from skidding or tipping over.
Capacious & convenient
Holds 24 ounces of dry kibble, wet food, treats, or fresh water. Offers a beautiful scratch- and rust-resistant design for long-lasting good looks and superior performance.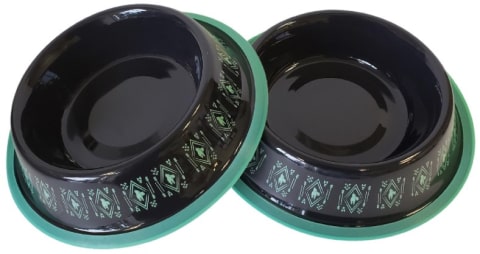 Most of what your dog ever needed
When it comes to our pets, they deserve nothing less than the absolute best. This Stainless Steel Unicorn Boho Design Dog Bowl from Jojo Modern Pets is the perfect opportunity for you to style their eating area and express your love for your dog. They will be sure to appreciate your gift! Suitable for a variety of dog breeds.
About Jojo Modern Pets
Jojo Modern Pets started with the idea that people want beautifully designed pet products that match their home. JoJo Modern Pets has great offerings for small boutiques and regional pet chains. We provide the basics with a unique twist and something people can't find other places. We can pre-ticket some items with your brand or help you source products you know your customers will love. JMP is stocked with domestic inventory at our warehouse in Illinois. We work with customers to do it "their way." Case packs, moqs and pricing that makes sense for independent stores. At JoJo Modern Pets we pride ourselves on making our customers more money.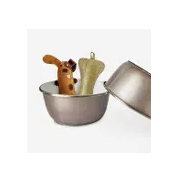 Designed In
Oswego, Illinois
Reviews
Reviews
Our reviews are verified for authenticity
We recently grew our family from one do to two and needed extras of everything to keep up. The puppy is about 10 lbs and our older dog is 15 lbs (aka both are small dogs). These bowls have more than enough space for their meals and will likely be enough for the puppy when he's fully grown.

These are GREAT! I adopted 13-week old littermates who were used to eating out of the same bowl. But a couple of weeks later, they were squabbling over that one bowl. These are non-skid and the bowls fit securely into the rubber bottom. Highly recommended for puppies or small-medium dogs.

We love these dog bowls!! Great design: the sturdy rubber mat holds the bowls in place and doesn't slide on the floow - it keeps everything in place. We ordered one for our older dog who is missing some teeth and pushes his bowl around the floor and makes a mess of meals. This rubber mat doesn't slide and keeps the bowls secure.

AWESOME product. I saw this advertised online and really really wanted one for our new French Bulldog. Needless to say it came faster than the expected shipping date. And was well worth the wait.

Used this for first time and it worked great slowed the 10 week puppy down. This morning fed him again using the bowl . Next thing I knew he tipped it over and got all the food out.I was laughing so hard. I guess he is one smart pup certainly not the fault of the bowl.

So the backyard birds love to drink from the dog water bowls so I got them their own bowl -even though they have 2 other really bird baths.

Easy to clean/use and nice & large for big dogs. Great for food & water. Would be 5 star all around except for the rubber ring around the bottom.

I got this to replace a shiny metal dog dish. I felt that my dog didn't like his dish - either because of a metallic smell, absorbed smells, or because he could see his own face in it. This metal bowl doesn't seem to give off, or retain odors like the old one, and so far he approaches it less suspiciously than the old bowl. It's very easy to clean. I wish I had gotten a larger diameter. I could have used a couple of more inches across, like the old bowl.
Stainless Steel Unicorn Boho Design Bowl
$27.99