Six Petal Flower Stud Earrings
If you order within
Arrives by
sold in last hours
Description
S-shaped flower earrings
Fashionable six petal flower earrings that will glamorize your look
Earrings are one of the most widespread jewelry accessories in the world that both women and men enjoy wearing and no wonder! It's practically unreal to complete any fashionable look without them.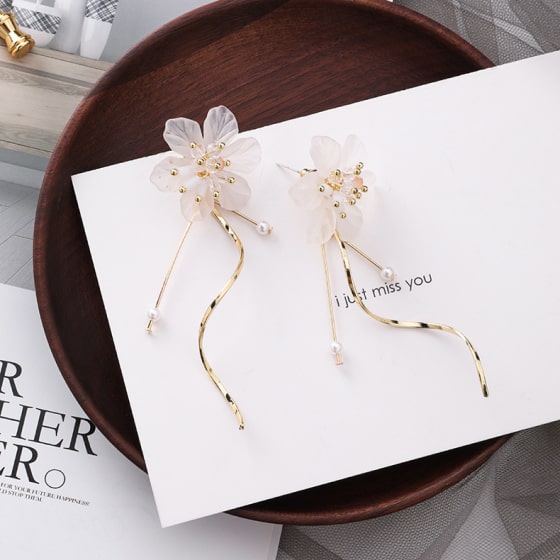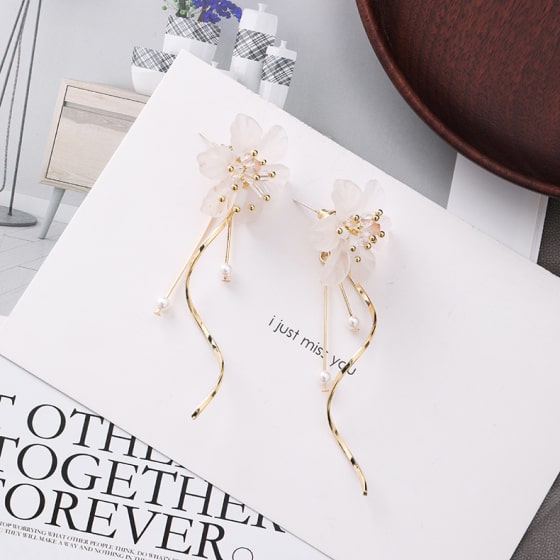 Care tips for jewelry
Keep the jewelry away from chemicals, high temperature, bath, water, sweating, cosmetics, moisture crash to avoid any damage, please treat it carefully. Store your earrings separately in a sealed box or sealed bag to avoid oxidation.
Earring details
Main jewelry materials: acrylic, resin, and lucite. Weight: 0.23 oz. Size: 1.14 in.* 0.2 in.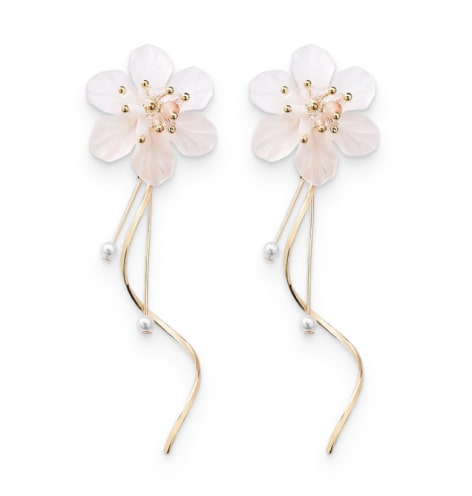 Marvellous jewelry for any occasion
Need to add a subtle touch to make your look feel unique and memorable? Try these fabulous earrings that will not only complete your look but will also make you feel a wide range of new cheerful emotions and an elevated sense of confidence. They are perfect for lots of different occasions, like anniversaries, engagements, weddings, and even parties.
Reviews
Reviews
Our reviews are verified for authenticity
Cute earrings, not too big or garish. Lovely design

Lovely earrings. Dainty + colourful.

Absolutely lovely. Great size.

Lovely little earrings, would be a great gift for anyone.

Beautiful little flower earrings - love them! 😊

Arrived quickly, small but perfectly formed!

Absolutely lovely! I've had no reaction to them, so impressed.

Great service. The earrings are great value for the money.

They are very pretty and well made

A friend had bought a pair of these, I fell in love with them so treated myself to a pair

Lovely little earrings. I bought two sets, one for myself and another as a little thank you present.

Really pretty earrings bought for my daughter's friend. She loves them

Product arrived very quickly. I am pleased about this as I recently waited weeks for earrings from a different company. The earrings look very nice.

I bought these as i seemed to be reacting to gold lately, i was surprised how pretty they are, my son keeps calling them snowflakes so even he likes them lol

I'm allergic to plain silver but needed earrings ASAP. These have not reacted with my ears so far and for the price I am really impressed. Beautiful pair of earrings. I've had many compliments

I bought these for my granddaughter who cannot wear lots of earrings due to an allergic reaction to different metals. These earrings were ideal as she can wear them without an allergic reaction. They are also extremely pretty.

I received my earrings today and couldn't wait to tell you how really sweet and cute they are BUT best of all they are not age limited and so will go with a lot of different outfits for anytime; social, day wear or a night out. I am truly delighted with them. Thank You so much!
Six Petal Flower Stud Earrings
$36.99