Silicone Nipple Shield
If you order within
Arrives by
sold in last hours
Description
Breastfeeding made easier
An irreplaceable remedy for the feeding mothers
Do you have issues with breastfeeding? Is it uncomfortable? Was your baby at the intensive care or quarantine unit, and they're not used to the mother's nipple? No matter what problem you have (or don't), this nipple shield is an amazing thing for a feeding mom.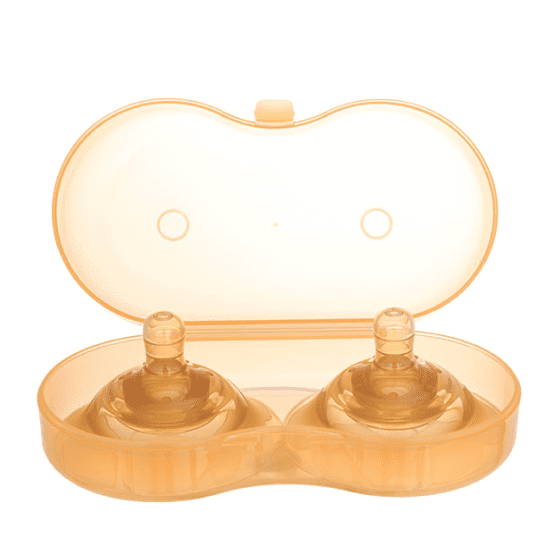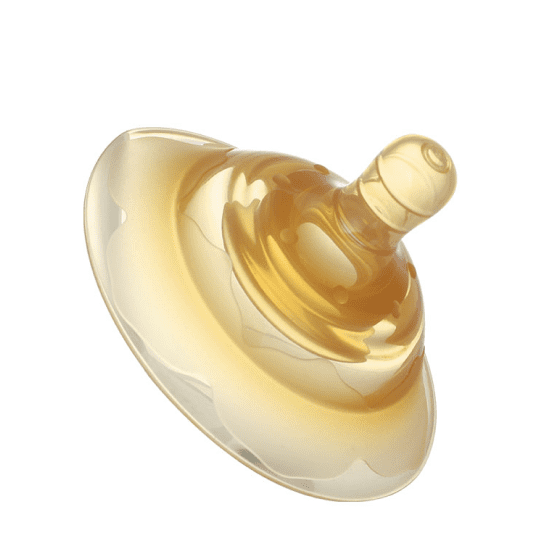 Simple and convenient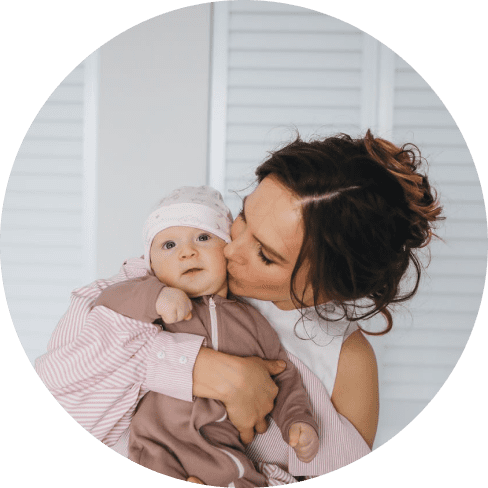 A small helper a sensitive problem
The shield is ideal for moms who have pain while feeding, cracked nipples, or whose baby is teething. Issues with sucking reflex, flat or inverted nipples are also easily dealt with.
How to use and care for it
The size of the shield is 2.75x2.75x1.96 inches. Before buying, make sure it fits you! Before and after using it, sterilize it in boiling water for 2-3 minutes: that would be just fine.
A must-have for every mother
Whether you are pregnant, or just gave birth to a baby, or you have some feeding mothers in your circle – this device is what a mom needs. Prevent possible breastfeeding-related issues, solve already existing ones, and be ready. Even if you or another woman will luckily dodge a bullet and won't have any problems, it's good to have it in handy.
Reviews
Reviews
Our reviews are verified for authenticity
If your baby loves bottles but has difficulty latching, this is incredibly helpful.

These are amazing!! I dreaded breastfeeding from the first time I did it. My baby latched on great, but no matter how many times I would feed, it hurt. One time the baby latched on wrong and bruised me. That was when the nurse gave me a nipple shield. I have not breastfed without one. As soon as I got home from the hospital, I ordered more! I have one in every room and in my diaper bag!

One of the best purchases I made with my youngest! He was a premie, and was having issues latching into one of my breasts. It was pretty painful, and I was starting to give up on breast feeding. I planned to only pump. Until my sister told me about nipple shields. I bought these, and WOW! Game changer! I can't say enough good things!

These made a world of difference! Nursing was getting super painful because my baby was chewing. We got to the root of the problem with the help of a lactation consultant, and are working on it with great success, but these make it so I can still nurse when he's upset and reverts back to bad habits. Be careful overusing these, though. A kiddo can get dependent on them. Best to use with a lactation consultant's guidance

I am a first time mom that is exclusively breastfeeding. I was given this in the hospital to help my daughter latch and it worked!! She is 8 weeks old now and eating wonderfully but I do need to use this at every feeding. I may not have been able to breastfeed at all if it weren't for this product. The silicone is durable and washed well with soap and water. The carrying case is nice so I can always keep one in my diaper bag (g-d forbid I leave the house without one). My nipples are in great condition too!! I am a little sad I couldn't breastfeed bare but I am trying to ween her off of this. In the meantime this product has saved my life and she is eating efficiently and gaining weight super healthy.