Self-Watering Orchid Pot
If you order within
Arrives by
sold in last hours
Description
Let beauty blossom
If you're a collector of flowers or love nature's beauty decorating your house, you'll adore our Self-Watering Orchid Pot. Designed by Danish designer Tools®, this dual-layer vase features nylon wicks at the bottom of the top layer and a water reservoir in the bottom layer, so your orchid can draw up the water it needs by itself (no need to water).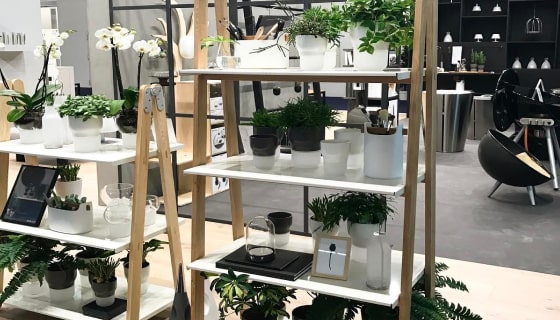 Modern decorative glamour is here
Experience elegant design
A modern glass-made wonder
Crafted from frosted glass and glass, our pot adds a modern look to any coffee table, dining table, kitchen counter, or hallway table.
Watch it blossom
Just add water into the bottom layer of the vase and let your orchid's roots absorb water on its own to grow.
No rotting
The dual-layer design of the vase ensures your orchid roots never actually touch the bottom layer with water, so they won't go bad.
Cleaning is easy
Our vase is dishwasher-safe and also perfect to clean by hand.
Sized for anywhere
The Self-Watering Orchid Pot measures 6.7" in height and 5.9" in width. Place it just about anywhere without bulk or weight.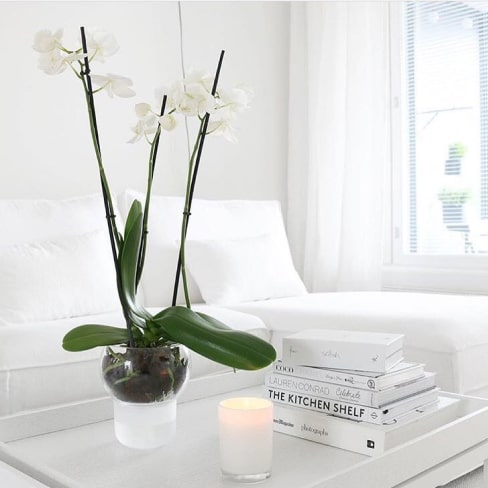 Perfect for any occasion
Be it weddings, housewarmings, or birthdays, the beauty of our elegant orchid pot will be appreciated by any recipient.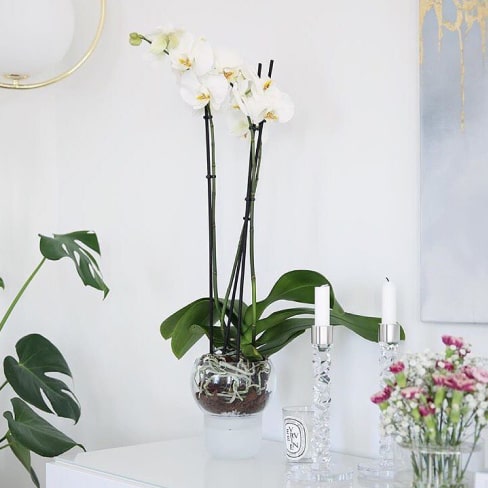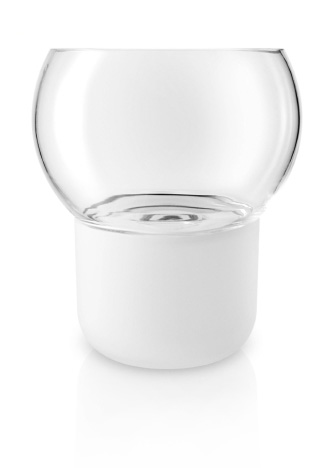 Style you won't find elsewhere
The unique craftsmanship and attention to detail provided by Tools® ensures you won't find another dynamic flower vase like ours. Our Self-Watering Orchid Pot is made with the greatest attention to detail and quality for a decorative piece that will remain timeless.
Reviews
Reviews
Our reviews are verified for authenticity
I'm in love! This was perfect for my growing plant collection.

Beautiful and easy-to-use planter. I like that I can add water and see its level.

I love these planters! They look nice, they're easy to set up, and I LOVE that you can fill them up from the top and see the water level. Very, very happy!

Very pleased with this purchase! I'm very new to growing plants and I wanted to pot my work plant. This set made it easy for me. I was confused about the string, but I figured it out later. It came with three parts, the clear pot for the water and the string. It was in good condition, I would buy it again and recommend it.

I love these pots!! I'm growing African Violets for the first time, and I have a "brown thumb" when it comes to growing indoor plants, so I figured these pots would be the perfect solution, and they are!! I love it's clear, so I will know at one glance if there is enough water 😏 and my African Violets are thriving!! 👏👏👏 Now I have pretty indoor plants to look at, that keep my spirits up in anticipation of the new outdoor growing season! (I have a green thumb in the outdoor gardens. 😁)

This planter is just lovely. I love the color. I found it accurate to the picture. The profile is pretty reasonable and doesn't stick out too far either. While it's very sturdy, it's also not overly heavy. I was able to move it around on my own easily.

My wife and I had been looking for a planter like this for quite a while but hadn't bought one this size yet because of the cost. Then comes along this beauty. I thought for sure, something was going to cheap looking about, when I pulled it out of the box … boy was I wrong. It's such a nice looking planter with high quality ceramic that feels hefty and thick. Love it!

Okay so this product was literally JUST delivered, but I am so happy I had to write a review! The quality seems great, very sturdy base and the pot is substantial feeling without being extremely heavy to move around.

Love love love! It is beautiful and well worth the price. Other planters on different websites cost double and sometimes triple this price. The planter is much bigger than I imagined. I like that it's clear.. I think the stand part could've been better quality as some of the paint is chipping already but it is very sturdy and heavy. What a deal!

Beautiful planter pot and stand. Very high quality in appearance and feel. Searched for stylish planters (mid-century modern) at all sorts of stores and couldn't find anything. Everything was very round and didn't have the clean lines I was looking for. I was hesitant ordering online for one, but it was a great decision! After factoring in a planter pot of this size plus the stand, the price seems about just right.

These pots are great and lightweight, and get the job done. I like that I can see the water level and know when to refill. However I expected the bigger size.

I liked this pot. The size, its clearness, it's all good. But the material does feel a bit cheap.
Self-Watering Orchid Pot
$106.99