Rectangular Blue Plant Mirror
If you order within
Arrives by
sold in last hours
Description
A reflection of nature
Quite literally. Our Rectangular Blue Plant Mirror allows you to hook in a small plant or flower of your choice for a modern, edgy take on art and decor. The mirror shows your plant's reflection for a journey of growth and love like never before. So let's get modern and dynamic with design.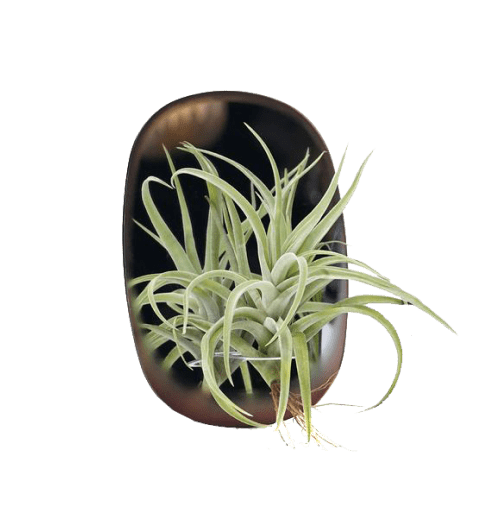 Lookin' good, plant
You're a piece of art
Hang or stand
Our mirror works both ways for diverse decor options and looks, with an included holder attachment.
Simple build + feel
This plant holder is made of an acrylic mirror and aluminium. It measures 7.5" x 5.75" (L x W) for an elegant presence.
Easy decor anywhere
From work desk to hallway table, it's easy to add a touch of nature without bulk or weight.
Grow pretty and confident
Our mirror allows your plant of choice to flourish gracefully with confidence.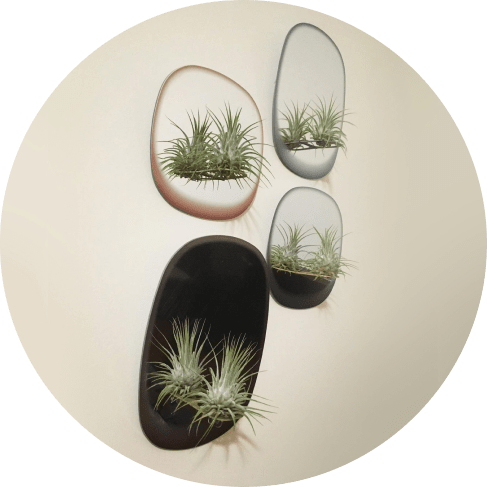 It's an artsy gift for anyone
Gift style and modern design to any friend, family member, or coworker with this ultra-unique design-first piece.
It's like a piece from the museum
The non-traditional display design of this Rectangular Blue Plant Mirror makes it look like it came from an art collection somewhere.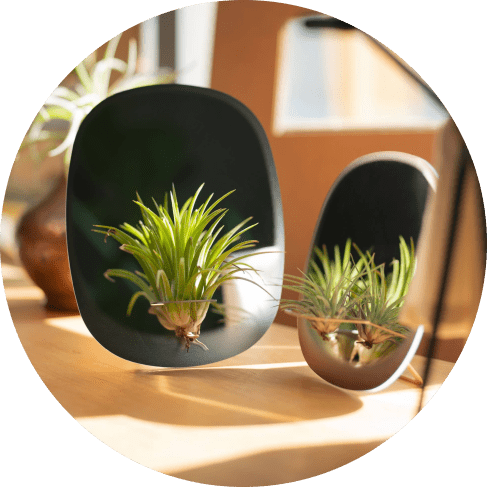 Modern aesthetic is here
The FUNNYFISH brand merges culture with nature for modern design that is durable yet eco-sustainable. Our Rectangular Blue Plant Mirror merges effortless style with maximum charm. All items by FUNNYFISH are designed with the goal to inspire better everyday living.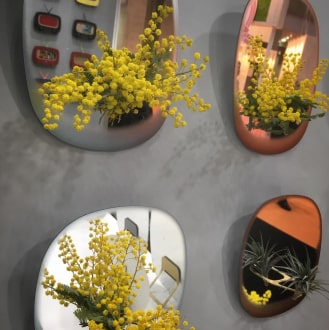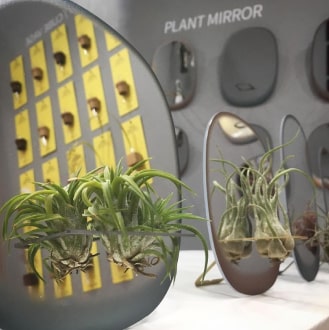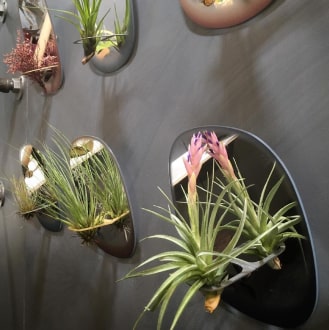 Reviews
Reviews
Our reviews are verified for authenticity
The mirror looks great and very easy to install

Exactly what I was looking for!

Very elegant, Easy to hang. Wife loves them.

These are very lightweight even with a plant. JUST FINE!

Great for small air plants, easy to clean

Love the color and the shape!

Nice! Came packaged well and it's a fun way to decorate.

Simply smaller than I imagined when I ordered it - which is why I gave 4 instead of 5 stars.

Stylish plant mirror. I would actually buy again I think.

Have these on the bedroom wall. So nice!

It works great and very pretty.

I just hung it in my bathroom. Not great but good.

Love it. My plants look beautiful in them. I would buy again.

Very impressed, actually!

Super cute! Very easy to hang too. I love how it looks.

Great product! I really like it

Nice, but I expected something more

So cute! I want to buy a few more, but not sure where I will put them.

In the picture, they look like a glass mirror, but it is actually an acrylic mirror.

Love my small live plant in it. SO nice

Beautiful mirror planter! I was really excited for this as a gift. This is great idea for indoor decoration and nice adding to my room. I love that it have the mirror and a spot for plant. Well made and looks good. Will buy it again! Great product. Well priced too. Definitely would recommend this!

Very pretty! Just as beautiful as in the photo. The mirror, shape, and air plant in it looks great! The size is good exactly as I expected. It works perfectly with my decor. Looks great especially with a little succulent. It's very easy to install or you can put them on something or hang. It came to me safe and on time. A wonderful product. Great buy.

I love this planters! I keep my air plants in it. Super cute wall art and they bigger than I expected. Exactly what I wanted for my modern living room. I ordered 5 and very pleased with how they look together. It is pricey though for what you are getting. Excellent product and quality. I'm going to buy more.

Absolutely adorable mirror plant holder! Nice idea to put my air plant in and really add a special touch to the room! The planter is bigger than I expected, but all in all, I love it. Great minimalistic modern design. It is affordable, durable, and go with everything. Super fun décor for plant lovers! Great deal compared to many online. Looking to purchase more as gifts! It was shipped well and came quickly. I recommend this product!
Rectangular Blue Plant Mirror
$39.99