Polarized Gunmetal Aviator Sunglasses
If you order within
Arrives by
sold in last hours
Description
Classic style that works. Everytime.
Nothing is cooler than a sleek, cool pair of timeless shades. zeroUV's Polarized Gunmetal Aviator Sunglasses are that pair for a versatile piece of eyewear.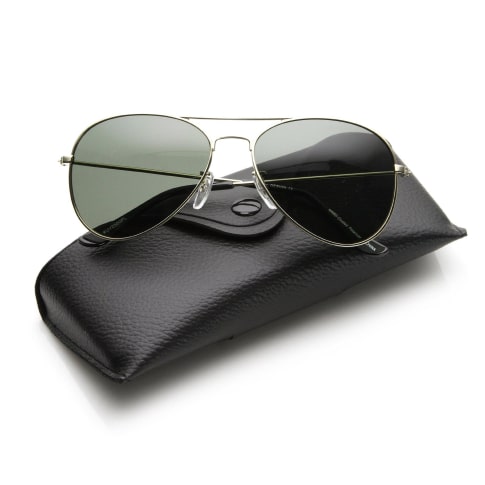 A look that everyone can rock
Say hello to classic style
Clean and timeless
A thin metal frame and teardrop-shaped lenses create that classic take-to-the-skies appeal of aviator sunglasses.
Perfect for fun in the sun
Whether you're shopping outdoors or spending an afternoon by the pool, these easy-to-wear sunnies will have your eyes covered.
Get UV-smart for your eyes
Sunglasses are ideal for morning 'till sunset to shield your eyes while you walk, drive, or are just going about your day outdoors (they're great whether it's sunny or overcast).
Crafted to last
These shades are made with a metal-based outer frame, metal hinges, noise pieces, and polycarbonate lenses that offer full UVA/UVB protection.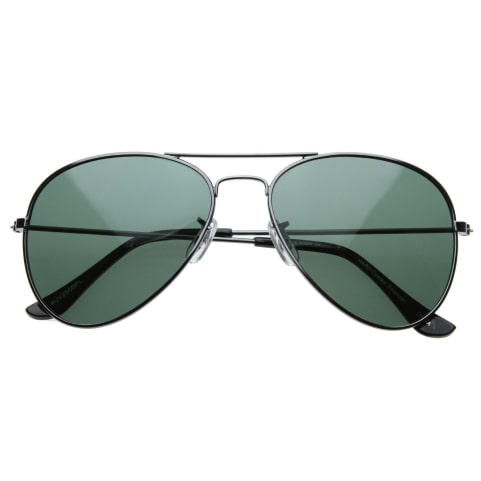 Set your sights on a must-have accessory
Since 2001, zeroUV has been a destination for trendy eyewear that helps people discover individuality and confidence, with infinite ways to eye protection that's always in style.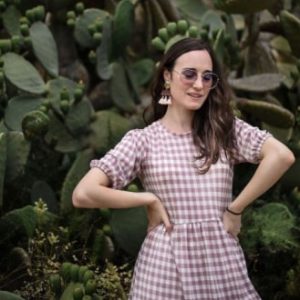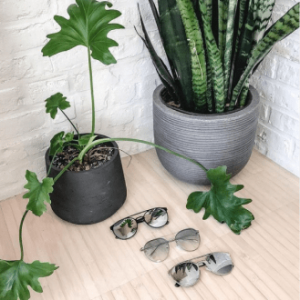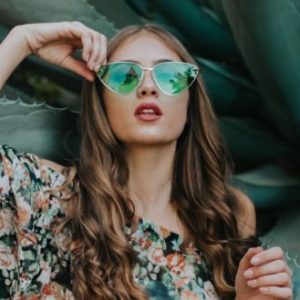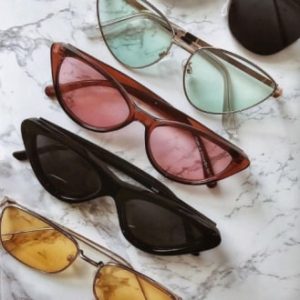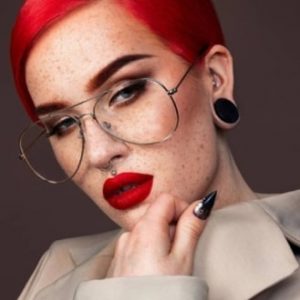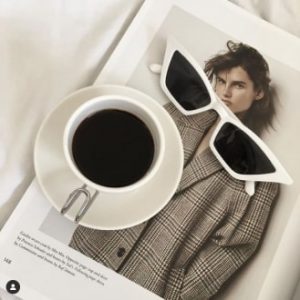 About zeroUV
Founded in 2001 by eyewear enthusiasts, zeroUV has become a prodigiously curated eyewear boutique for the fashion savvy individual. At zeroUV we strive to bring our customers the latest in eyewear fashion for a fraction of high retail prices. We at zeroUV view ourselves as lifestyle advocates. We seek to inspire others to chase who they truly see themselves as. Founded by individuals who grew up during the California indie movement, we aim to share our journey with our fans. We pride ourselves on bringing people together through our brand, and we encourage others to follow us along this amazing adventure. Not only are sunglasses a staple in fashion and appearance, zeroUV Sunglasses offer full eye protection against harmful UVA & UVB rays. In addition all eye wear meets the United States ANSI z80.3 Standard, as well as satisfies European CE Safety Compliance Standards.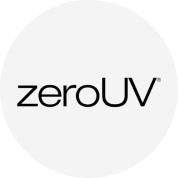 Designed In
Huntington Beach, California
Reviews
Reviews
Our reviews are verified for authenticity
Great value for great glasses. Holding up well in the Caribbean Weather

Awesome shades, lens color are amazing, stay in place do not fall down. Recommend it! 🙂

Good price, great value! Really you can't go wrong with these aviator sunglasses. I keep one as a backup / spare set and the other two for outdoor activities so I'm not worried about losing them or getting them dirty, etc. Fit well, comfortable and look just like you'd expect.

These sunglasses are great! They look good and fit well. After spending way too much on "designer brand" sunglasses, it's wonderful to know that you can look and feel good in these sunglasses!

I purchased the glasses to have a back-up pair for when I'm driving. Quickly, however, I found them so comfortable, light-weight, and stylish that they've become my go-to shades. I've had many, many pair over the years, but never has a pair received as many comments and compliments as they do.

I moved to the beach and wanted some eye protection for walking. These are lightweight unlike the glass prescription version that I drive with. These are what I want but the weather has been very rainy since the glasses arrived. I don't expect any problems and am sure I won't be frowning as I do without glasses. I can't wait for the weather to improve!

I always wear glasses like these for shooting or whenever I drive when it's raining or at night. Love that these also offer UV400 Protection and are polarized to boot! They really do help brighten up your vision and the fact that they're aviators really works for my personal aesthetic!

These sunglasses are they right 1's for me.....I have very sensitive eyes to bright things especially outdoors & do catch headaches very easily from the brightness & these have helped out a lot outdoors & I would definitely recommend to friends & family to buy a pair of these.....5 STARS for sure.

I lose or break sunglasses on a regular basis (or lend them to my kids who do the same). Based on the reviews I was hopeful that these might be a good deal. This is a GREAT deal. The glasses are pretty, much sturdier than expected, and provide great protection from the sun. I am very happy with my purchase. When I inevitably lose at least one pair, I will buy again.

Finally I have sunglasses that are comfortable to wear and don't give me a headache. I've tried so many others that are just too tight for my big head. With the wire frames I was able to gently bend them for a perfect fit. The frames are firm enough to hold the adjustment which others were not. So happy I got these and definitely recommend, especially for people who have a big head.

What I like about them is that they are small enough for my small frame face and large enough for a larger face. They are lightweight and not heavy. You can't be heavy handed and expect them not to break. Fingers crossed I have no issues down the road but for now I Love them.

I have had the glasses for less than 2 weeks which isn't enough time to test the durability of the product. Since they are very light weight, only time will tell. They do what sun glasses are suppose to do, protect the eyes. So far they seem to be fine.