Penny Block: 10 Block Set
If you order within
Arrives by
sold in last hours
Description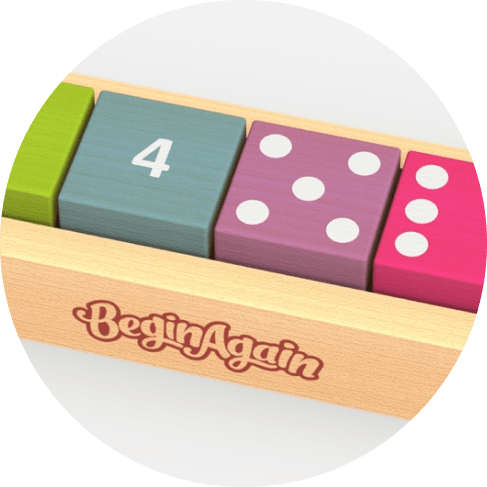 Skill building and learning through play
This 10-piece block sharpens your kid's skills, and the eco-minded parents are sure to love it. What we have here is a great first block set that allows kids to build, stack, grab, and eventually learn colors and numbers. This playset is intended for kids aged 1 and up.
For an active play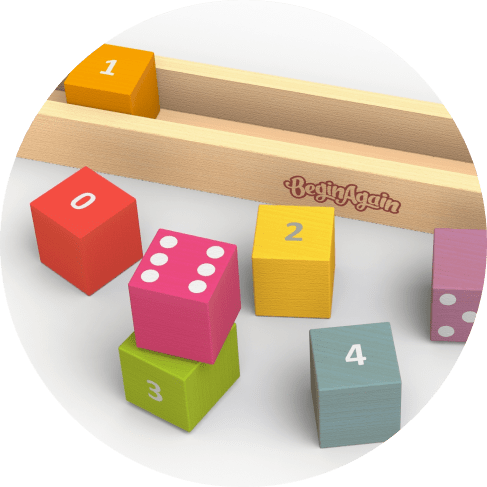 Perfectly sized pieces that kids can pick up easily
Made from sustainably harvested rubberwood, each of the ten 1.25-inch square blocks is numbered on one side and has counting patterns on the other side.
Safe, durable & convenient
Each block of this set is stained a different color with non-toxic, child-safe stains. Cleaning them up and displaying is easy with the rectangular storage box.
Tactile toddler fun
The Penny Block from BeginAgain turns your little one's playtime into an entertaining and educational experience without making it stressful! This cute set of colorful blocks lays the foundation for recognizing numbers and understanding their meaning - how cool is that?!
About BeginAgain
BeginAgain is an eco-conscious toy company based out of Fort Collins, CO, who specializes in toys for children 6 months to 6 years old. We design and market toys that are fun and develop the child across all stages of toddler and preschool life, both mentally and physically. Our products are made from 100% sustainable materials, so they are child safe and most importantly mom trusted! Our brand is seeing tremendous growth as a result of: 1. Our sustainability message is resonating with consumers & retailers. 2. We use rubberwood, water based stains & natural rubber for entire product line. 3. Parents are looking for toys that reduce screen time for their children. 4. The revolt against plastic is very real & parents are looking brands not using plastic. 5. BeginAgain has grown as a very authentic voice that parents, grandparents & educators really love.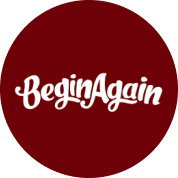 Designed In
Fort Collins, Colorado
Reviews
Reviews
Our reviews are verified for authenticity
A favorite. Well made. Gave as a gift because we liked ours so well.

Love all things Begin Again! Such great quality.

I love these blocks. Very educational

These are great for teaching colors and numbers and our 17mo old likes to take them out and rearrange them back in the box, so he has fun with them.

My 18 month old son is very into blocks and stacking. I liked the size of these blocks and the fact that they not only have the numeric number but dots like dice would have that correspond to the numeric number. The blocks are pretty light, but do feel solid. They do not dent easy, so that is a plus with a toddler. I would recommend this product.