Multilayered Ear Cuff
If you order within
Arrives by
sold in last hours
Description
A sophisticated piece of jewelry
This fashionable accessory will elevate your look
An adorable shape of this Multilayered Ear Cuff and its lovely golden tone will add the ultimate modern touch to your regular looks. Make your outfits look lit!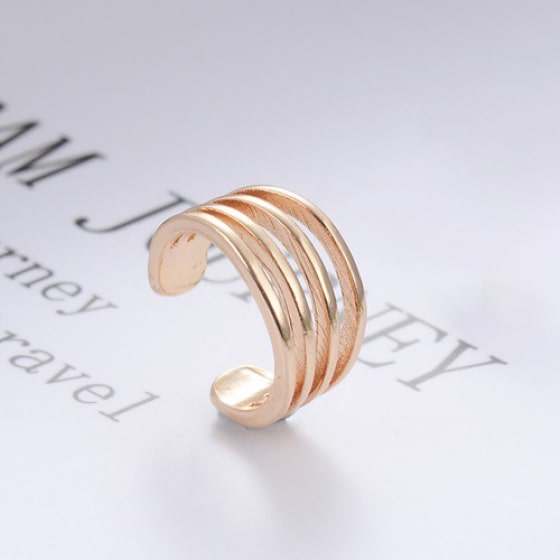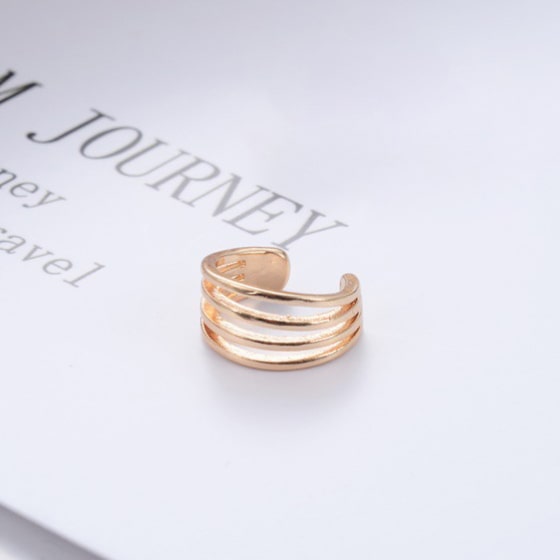 It's all in the details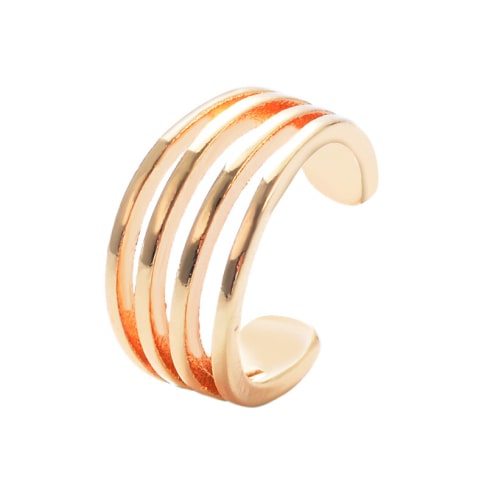 General characteristics
Color: gold. Material: zinc alloy. Size: 0.4 in. Weight: 0.35 oz.
Care tips
Store in a dry place in a ziplock bag. Wipe with a soft cloth. To prevent your skin from turning green, coat the cuff with clear nail polish before wearing.
Play it by ear!
Whether it's a date, party, or job interview, this Multi-Layered Ear Cuff is suitable for any of the above and many other occasions! It goes well with any outfit and adds zest to your look. No matter what your plans are, it will be the perfect chance to shine with this ultra-modern and eloquent accessory!
Reviews
Reviews
Our reviews are verified for authenticity
I'm delighted with this thing! Easy to put on, looks nice and reliably holds (not lost). I wear it everyday, it matches all my fits, it's so cool. Recommend!

It's cool, looks stylish and interesting. Holds tight, doesn't hurt. It won't fall. The quality is good, does not bend.

Very comfortable, beautiful and well sits on the ear, does not fly off and does not press anywhere.

But I can not wear it-strongly compresses the ear and it hurts very much. Gifted it to a friend.

Everything is exactly described. Cool clip, well done. I'm happy, I recommend!

Very interesting cuff, looks cute and gentle, and doesn't look cheap.

Good imitation of earrings, so as not to puncture the ears, that's it.

Very beautiful, hold tight, but does not press. I'm happy!

Excellent earrings, look like gold, comfortable to wear.

The earring is super, very similar to gold.

The cuffs are perfect, excellent quality.

Good quality, looks very cool!

It looks very nice on the ear.
Multilayered Ear Cuff
$19.99