Minimalistic Pendant Necklace
If you order within
Arrives by
sold in last hours
Description
Astonishing minimalistic pendant necklace
Decorate your fashionable outfit with a stupendous pendant necklace! A minimalistic piece that will enhance your look and give it a unique feel.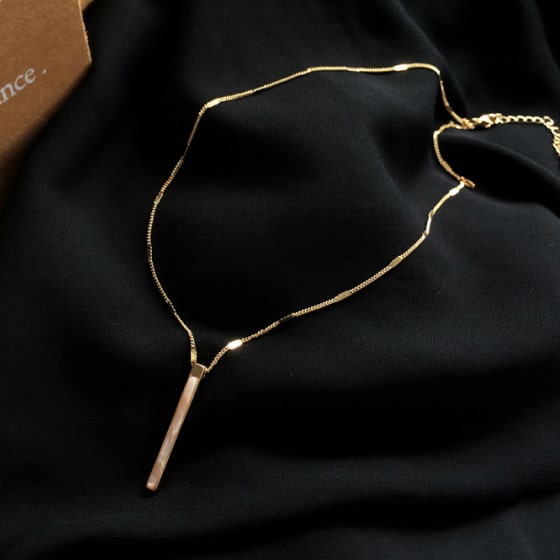 Necklace specifications
A fashionable accessory for women
Suitable for any occasion
The ideal jewelry accessory for anniversaries, engagements, parties, and weddings.
A great gift idea
Whether you want to surprise yourself, your friends, or even your significant other, it will be a perfect surprise gift.
Item details
Total length of the necklace: 20.9 inches. The size of the pendant: 1.34 inches. The weight: 0.14 oz. Main material: alloy.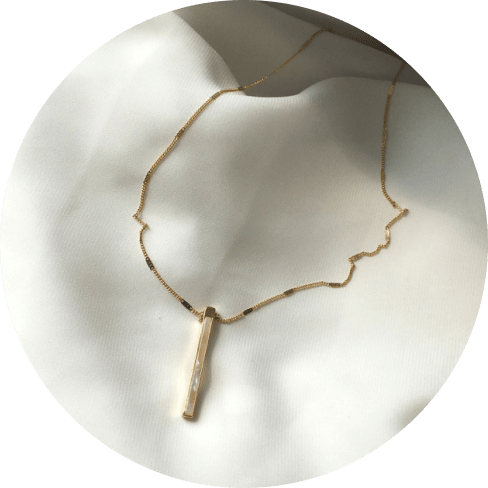 Freshen up your outfit
No matter the occasion or where you're planning to go, this exquisite pendant is the ultimate accessory that will subtly elevate your stylish look to new heights and make it a more memorable one.
Reviews
Reviews
Our reviews are verified for authenticity
This is one of the most elegant necklaces I have ever seen. Thrilled to have it❤️

Just what I wanted ! Love it. Very nice chain. You can adjust the chain so it hangs even or one side longer than the other. You slip this chain right over your head, no need to clasp. Looks beautiful. I do recommend this product.

Super stylish at an affordable price. It totally ups my white t-shirt and jeans/joggers look, night and day difference with and without these necklaces on. Very nice necklace. I especially like how there is no clasp at the back. The chain is long enough that it slips over your head. The "gold" color is bright and shiny.

I received several compliments the first time I wore this necklace. I'm on the smaller side in size, so some necklaces hang too long or are just too big. This one is just the right compliment to an outfit. It is adjustable.

Cute necklace. Very excited to wear it. Wish the pendant was a little shorter. But I still like it.