Minimalistic Gold Body Chain
If you order within
Arrives by
sold in last hours
Description
Complete your fashion style with ease
The process of selecting jewelry to fit your look is one you can't take lightly. Choosing the right accessory can amplify your overall look to new levels and outshine anybody. Hence this body chain necklace, a graceful piece of jewelry that will make you stand out from the crowd.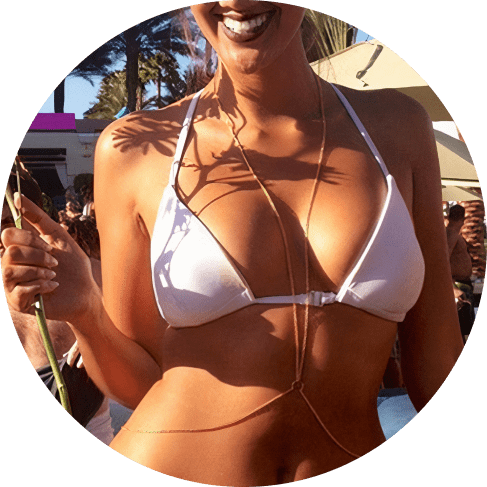 Body chain specifications
Stylish accessory for women
Main jewelry materials
This body chain features the following materials: rhinestone.
Body-chain size
This body chain is adjustable to fit just about any size, fitting absolutely anyone. Weight: 0.26 oz.
Great for many occasions
The perfect accessory for anniversaries, engagements, parties, and weddings. It also makes for a great gift.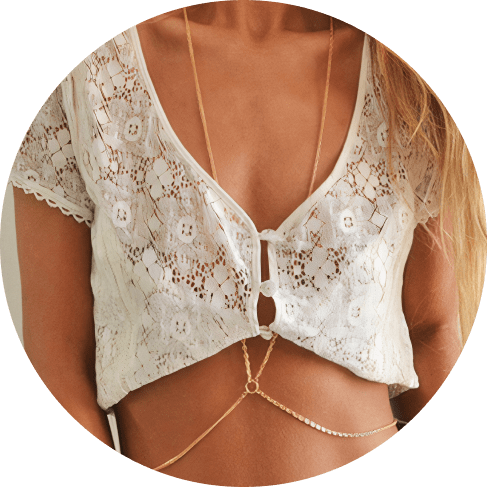 A fabulous jewelry piece to refresh your look
Add an extra layer of beauty to your look and outshine everyone with this fabulous gold body chain. The ideal accessory to highlight your fashion sense and demonstrate your stylish look.
Reviews
Reviews
Our reviews are verified for authenticity
Really good price for such good quality

Gets tangled easily, but well worth the money. I wore it to a pool party and looked awesome

I love how this body chain look and it looks just like the picture

Love it. It's inexpensive and like most chains you have to be careful not to break it by catching it on something, but it's beautiful and looks great with a bikini.

Pretty! Looks pretty and adds a little sexiness to v-necks, tanks and crop tops. Fun with bathing suits too.

Took a second to figure out how to put it on, but it's great value for money. It looks really good one as pictured.

I absolutely loved this body chain. It's so sexy and was perfect for this low cut dress. I can't wait to wear it with a bikini.

Very cute once I figure out how to get it on. It came tangled, but once I got it to work it was amazing!!!

I was looking for something charming and sexy to use and i found that. Its awesome the combination wearing bikini. I really recommend.

I bought this for my engagement photos and it looked amazing. Perfect for a deep plunge dress 😍

OMG it is so cute, you can wear it over your swimsuit or over your outfit! The best find and so cheap! It is hard to keep it from not tangling but what necklace doesn't tangle.

Love it! I didn't go in the water with it so no issues with changing color. I would recommend to wear while socializing outside of the water only :) super cute and fun - great way to mix things up!

Very cute! And not cheap at all! I was concerned about this being cheaply made or fragile. I wore it out over a nice top one day and even under a sweater and it didn't break. It's very simple and elegant.

This body chain impresses me everytime I go to wear it! It never tangles up and is easy to figure out. I've purchased others and they usually get so tangled and are hard to put on that I have to throw them away!
Minimalistic Gold Body Chain
$24.99