Mini Electric Nail Polisher
If you order within
Arrives by
sold in last hours
Description
The comfort of a nail salon at your house
Are you a nail master? Or do you need to add some finishing touches to the manicure you did at home? This little drill can help you nail any nail situation.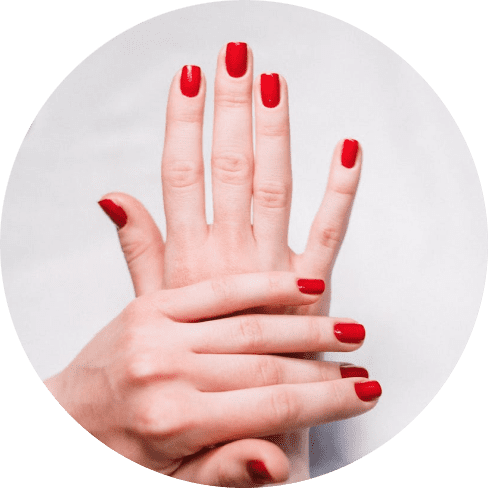 A thing every girl (or boy) needs!
Easily fix a nail problem within a couple of minutes
It comes with 6 heads
6 attachable heads & 6 sandpaper attachments can help you achieve the needed look and the condition of the nail like it's a no-brainer.
How do I use it?
Press and hold the special button, loosen up the screw, insert the head, tighten the screw in the opposite direction. Plug it in, and work it!
It's the perfect size
6.22'' long and 0.78'' wide, the device will sit comfortably in any hand which is a must for a proper work. Ergonomics on another level!
Safe and certified
The device has a CE certification which means it's been produced with attention to the customer's safety and well-being of the environment.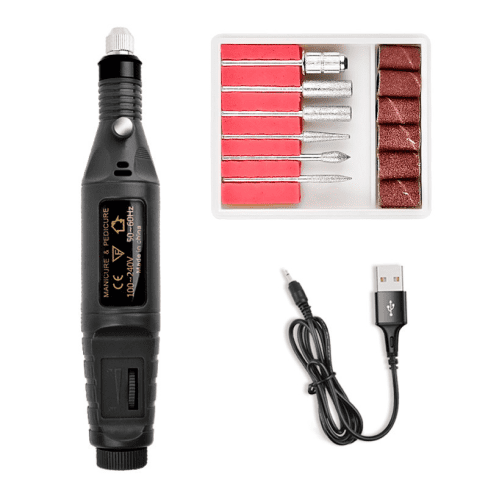 Feel confident and show your nails off
With this machine, you can always feel secure and confident about your nails' look! Save up money and enjoy the convenience, or earn some money as well! Your nails and savings will make everyone jealous.
Reviews
Reviews
Our reviews are verified for authenticity
Great for shaping acrylic and polygel nails. Bits are locked in and stay in place unlike the cheaper ones.

Ordered this for my cousin who studies nail art and at first I was skeptical of it but it does its job perfectly.

It's a good product great addition to add for doing ur nails and artificial nails

I love this. It's actually working nicely and i m sooo happy. But the button which changes the tools is a bit tight sometimes so I'll have to get used to it but otherwise it's good. Thank you for this.

It was a nice product purchased for my parents. As they have nail problem. It can polish their nail

Worth the money. Same product with similar performance are very high price

I didn't expect this to be so good!!!! What a good purchase! A cheap Nail Drill/File to invest in! Go for it!

The product is okay for use at a beginner level. If you want to see how it feels to use a nail e-file. Can also be used if you just want to file off the top layers of your gel polish (even acrylic or poly) and then soak off, instead of using the manual filer.

This is an awesome product...I actually use this product to trim my dog's claws. As I have a labrador and their claws grow quite thick and long and is a painful process for the animal when we try to cut them with clippers.. This machine is perfect for trimming her claws. And it's painless.. I know this is not the typical use of this product .. however as it works so well on claws I am sure it will work well on human nails as well.. This product is completely worth the money at least for me.. I would recommend this to anyone who is in need of this type of product..