Metal Hoop Earrings
If you order within
Arrives by
sold in last hours
Description
Round chunky earrings
The earring jewelry that will freshen up up your look
Earrings are one of the most popular jewelry accessories that women, and even some men, like to wear. They can complement your fashion sense but also highlight your external features, such as your facial structure, skin tone, eye and hair color, etc.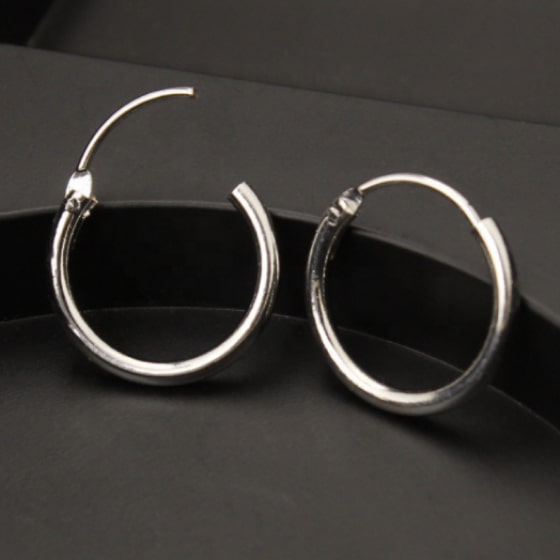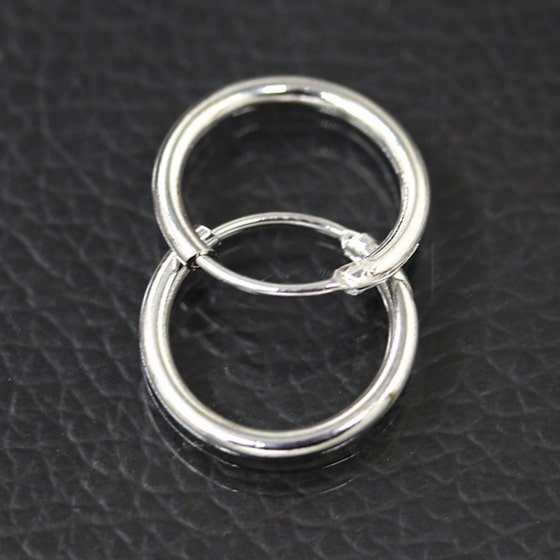 Earring specifications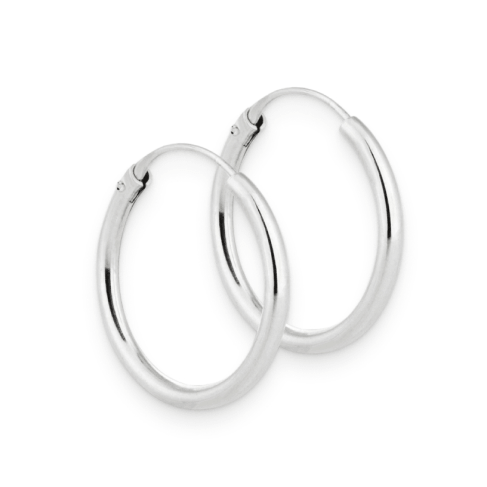 Care tips for jewelry
Keep the jewelry away from chemicals, high temperature, bath, water, sweating, cosmetics, moisture crash to avoid any damage, please treat it carefully. Store your earrings separately in a sealed box or sealed bag to avoid oxidation.
Earring details
These stylish metal hoop earrings are made out of metal. The weight: 0.1 oz. The size of the earring: 0.47 in.* 0.47 in.
Suitable for any occasion
Can a woman's look be truly complete without earrings? Perfect your ideal look and make it feel unique with these fabulous chunky hoop earrings. They will be the icing on the cake that will make your style fully pop.The best part is that they are great for practically any occasion, whether it's an anniversary, engagement, wedding or even a party.
Reviews
Reviews
Our reviews are verified for authenticity
They look ok but they are a gift.

That are really stunning, amazing for the price, not at all heavy.

I bought these as a present for my daughter who was delighted with them. They are understated and elegant and look more expensive than they are.

A delightful Mother's Day gift so good I bought it twice! Grey value and a quality product.

Good value. Very pretty. Easy and comfortable to use and wear. Arrived well packaged. Love them ...would definitely recommend. Thank you.

good quality earrings nice size and suit me

I've been wearing these earrings since I bought them 9 months ago and this morning they snapped in half, obviously the way they close weakens the earring.

They are what they are comfortable to wear

Beautiful hoop earing. Shipping was fast. Ordered for my friends birthday, just wish I ordered a little bit bigger.

Lovely earrings light and not aware their there unless you see in the mirror which is great ,they look great too.

The earrings look really good. They are true to size and the fastening is easy to use. Nice and lightweight, you barely notice that you're wearing them. Would recommend.

These earrings are great value for money and extremely comfortable to wear. I don't know I'm wearing them as they are so lightweight by still look so pretty

These are lovely!! They're beautiful. They're fairly light, but also really well built. They exceeded my expectations. Would definitely buy as a gift for someone too.

For everyday wear these earrings were comfortable and good value. The packaging, complete with velvet bag to keep them in, was well above standard and packed with great care. Very pleased with my purchase.

These are perfect for me. I have allergies and it's rare for me to find earrings at such a great price that don't cause a flare up. I've been wearing these earrings for 3 weeks now and so far, I've had no problems. I usually get an allergic reaction within several hours (puffiness, itching, weeping sores) but these have been problem free. And they look great too.