Metal Bird Statue - Woodpecker Bird Art
If you order within
Arrives by
sold in last hours
Description
A great way to enrich your home
Cheerful decoration for your backyard or garden. Use screws (not included) to attach this bird to your decking, a fence post or tree. Two screw holes are made into the bottom of the piece.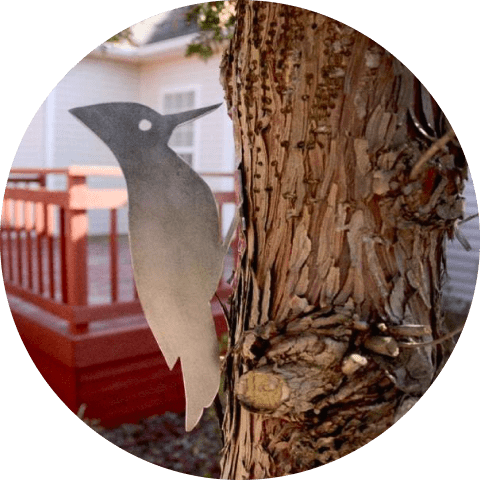 Metal bird statue details and specifications
The perfect decoration for your home or backyard
Made in the USA
The woodpecker statue is plasma-cut out of 16 gauge steel in Tennessee, United States of America, for a durable yet lightweight piece.
The size of the metal bird
This metal woodpecker is available in small (5"x2") and large (9"x4") sizes.
Impeccable design
For all the bird lovers out there this item will be the ideal piece of decoration that will grace your household.
Fits almost any surface
Whether you want to place it on a tree, a fence, or a decking, it will decorate any environment and create that special atmosphere.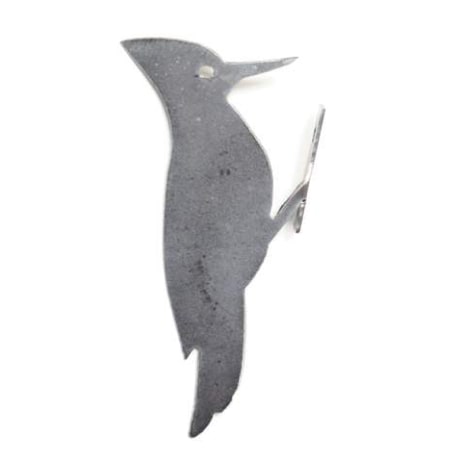 Looking for a way to art up your home?
Don't look any further than this woodpecker art statue! A small piece that will brighten up your whole yard.
Reviews
Reviews
Our reviews are verified for authenticity
The woodpecker birds are beautiful and arrived in perfect condition. A little piece of my ancestral home. Thank you!

Exactly what was needed to make my floral wall hanging complete! Love these woodpecker birds!

These arrived, and were a little bit smaller than I had pictured in my mind, despite the dimensions I'm in love with them.

I could not be happier with these! So beautiful! I highly recommend it to anyone looking to add a really nice touch to any room or outside the house!

I gave this pair of metal woodpecker birds to a friend, who was delighted when she saw them. She said the detail is lovely and she truly enjoys looking at the birds. This metal sculpture looks amazing. Highly recommend it.

These are a touch of class. They're beautifully made and look perfect in the bedroom on our light Grey walls. We have lots of such things hanging up so I bought several of these woodpecker birds to artistically balance things out and they look fantastic.

I was inspired by the purpose in which this artwork was made. This woodpecker bird is really masterful in detail and quality; considering human hands created these from mere metal. The edges are smooth, the weight is light and the detail is amazing. I would easily give these as a gift and look forward to purchasing more of their inspirational work in the future. Not machines but human hands doing such inspired, masterful and what must be tedious hard work, all to help themselves, those around them and their family. WOW!
Metal Bird Statue - Woodpecker Bird Art
$25.99