Metal Bird Statue - Mockingbird / Robin
If you order within
Arrives by
sold in last hours
Description
Embellish your home with a unique bird statue
Cheerful decoration for your backyard or garden. Use screws (not included) to attach this bird to your decking, a fence post or other fixture. Two screw holes are made into the bottom of the piece.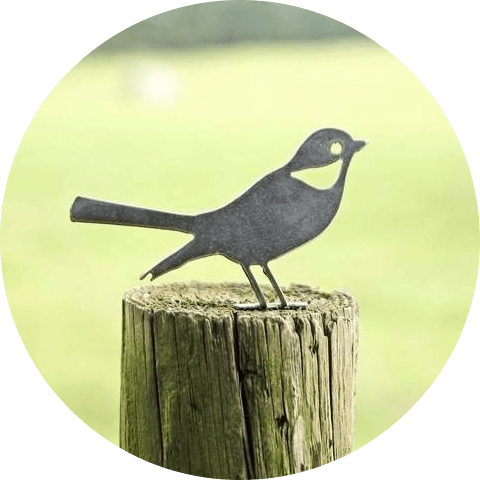 Metal bird statue details and specifications
The perfect decoration for your home or backyard
Made in the USA
The mockingbird/ robin statue is plasma-cut out of 16 gauge steel in Tennessee, United States of America, for a durable yet lightweight piece.
The size of the metal bird
This metal bird measures 5 1/2 inches from tail to beak and 3 inches from head to toe.
Impeccable design
For all the bird lovers out there this item will be the ideal piece of decoration that will grace your household.
Fits almost any surface
Whether you want to place it on a tree, a fence, or a decking, it will decorate any environment and create that special atmosphere.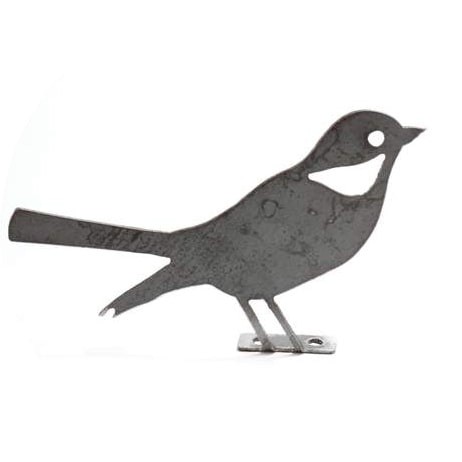 Looking for a way to art up your home?
Don't look any further than this mockingbird/robin art statue! A small piece that will brighten up your whole yard.
Reviews
Reviews
Our reviews are verified for authenticity
These are great, and quite large. Love 'em!

I bought this for my Mom. I was very pleased with the quality and appearance of the birds. However the size is smaller than I expected.

I gave it to my mom for Mother's Day. Good quality and well worth the price. Extra screws included in the box and well packaged. Great gift. Super cute!!!

They are as described and like that they are individual and you can place them in different spots. I put these delightful birds up on my living wall. Will see how they weather. Recommend it!

Hope this bird can make our garden special. I had the idea to buy some plants to match those cute decorations.These are so cute. I ordered two of them for an exchange gift and decided to keep them for myself. I love it.
Metal Bird Statue - Mockingbird / Robin
$25.99