Lightning Golden Pendant
If you order within
Arrives by
sold in last hours
Description
A striking accessory
Struck out the boredom out of your looks
Make a bold statement, accessorize your outfits (it goes well with any), or gift it to someone dear. It can be worn to any gathering, and it's appropriate for any occasion.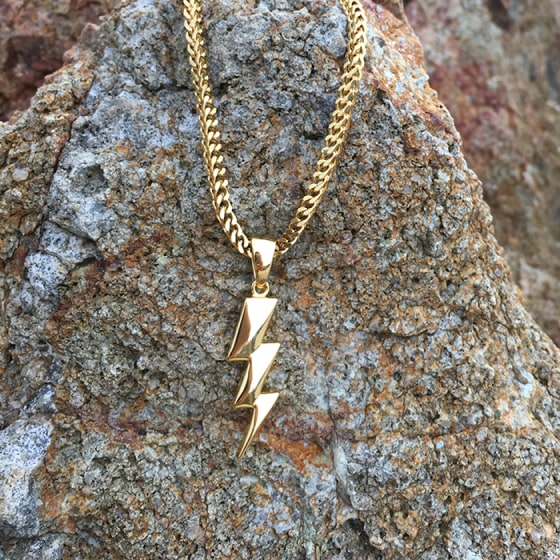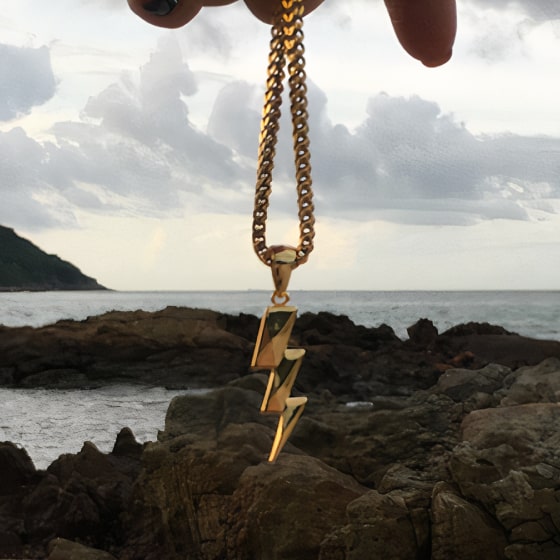 Symbolic and simple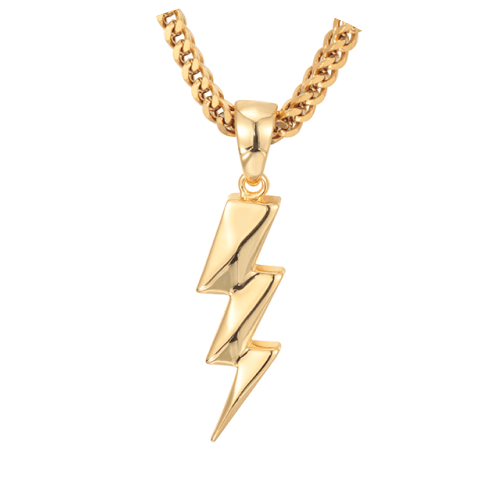 Simple to use and wear
Its size is 0.78 inches, it is incredibly versatile and easily adjustable. Anyone can find their own way to wear it the best with no problems. Step up any look!
How to care for it?
To keep the presentable look, please avoid making it wet, and if that happens – dry it out. If it's dirty – wear gloves and rub it with a bit of alcohol.
The perfect find
The lightning pendant will be a great accessory for any person, no matter what their age or social status is. Lightning symbolizes strength and power, but not in an aggressive way. That is why accessories with this symbol are truly versatile and can elevate anyone's look. If you are looking for something infallible – you're on the right page!
Reviews
Reviews
Our reviews are verified for authenticity
This is a WINNER!!!! I was skeptical about ordering this pendant, I didn't want it too BIG, yet not too small. And to my surprise, it was exactly what I was looking and hoping for. DEFINITELY recommend!

Absolutely the best jewelry purchase I've made ever! Not lacking in size and does not leave me to desire anything more, it is absolutely perfect. I have not one complaint. BUY IT... NOW!

I really love this beautiful lightning pendant! It is much more lovely in person than the photos show. The gold is a yellow tone that harmonizes fine with other gold jewelry. Great gift!

Beautiful sturdy pendant! I'm a Tampa Bay Lightning Super Fan and I proudly wear this on a necklace to support and show my love of my team.

Purchased as a birthday gift for a child and he LOVES IT. Packaged very well. Very well made.

It's awesome. I bought it for my gf to put it in her car in the rear-view mirror and she loves it!

A little flimsy, not what I expected. Thought it would have been heavier like the pic looked.

I recommend this necklace to everyone who just wants something simple and feminine.

Love! It is awesome:) better than I actually figured it would be:) shipped super fast also!

Love the design unique from all the others I've seen. Love it! It's everyday wear for me!

I was surprised at the quality of this charm. It's definitely well made for the price.

I wear it as a necklace. I really like it. Got lots of compliments. Beautiful made.

Great quality, perfect size, and very comfortable to wear. ❤️⚡️

This pendant is as beautiful as it looks.

Little smaller than what I expected.

It's beautiful and simple.

Beautiful, feminine & shiny.
Lightning Golden Pendant
$23.99