Heart Waist Chain
If you order within
Arrives by
sold in last hours
Description
Designed for ultra-modern looks
Make a bold move
Don't waist your time and make this super fashionable Heart Waist Chain a part of your collection! Inspired by the beautiful curves of women's bodies, this chain is a lovely accessory that will delicately highlight your waistline.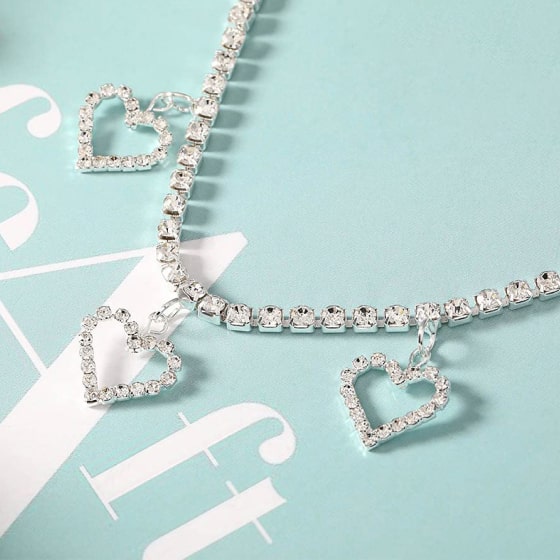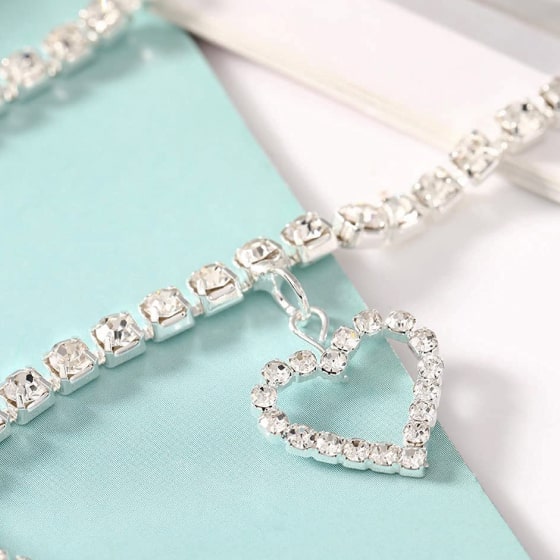 It's all in the details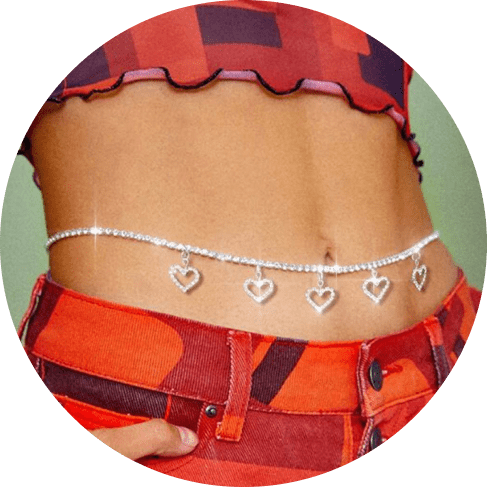 Waist chain characteristics
This silver-colored chain is made of brass and garnished with shining rhinestones, creating a beautiful gleam as the chain catches the light. Five lovely heart pendants are hanging along its length.
High quality
Brass jewelry possesses high corrosion resistance. It's a strong, durable, and long-lasting metal. So, feel free to wear this chain every day!
Create a fashionable bikini look
Bring a little flair to your bikini outfit with this stunning Heart Waist Chain! It will add a layer of sophistication and make your look fresh and zesty. Experiment with colors and details to create new exciting combinations for those sunny beach days!
Reviews
Reviews
Our reviews are verified for authenticity
It looks great, just great! I didn't think I'd love it that much, and my boyfriend likes it too. It's perfect for a summer and crop tops, but I'm going to wear it even in winter, on some parties or smth. The length of the chain is very smart, it's comfortable to wear and the tail isn't long, so it's comfortable. I hope the color will stay the same and it will keep shining, but till now it's fine.

Bought it to go to the beach, and it is absolutely worth it! It's not vulgar, simple but so beautiful. And it sparks a lot, so even at night time it's still quite noticeable. Love it so much, totally my best body accessory.

The chain is just a miracle for such a price! These little hearts are just amazing, not heavy but very bright and cute. The chain is comfortable to wear, almost not noticeable, and very light.

For some reason, I've expected it to be heavier, I constantly worry if i've lost it already or not.

I like that it's not "golden", it looks more interesting. The quality is good though.

Very satisfied with this product. The color is nice, and it shines very pretty

Love this bodychain !!! Exactly as in the photos, very pretty and cute

Excellent thing for the summer, especially on a slim body. Love it!

The quality of the chain is good. Looks more expensive than it is.

really good, the chain is definitely long enough and looks great

I like to wear it when it's hot outside, it makes me look sexy.

Very cute and able to fit my small body. Love the hearts

Looks just like pictures and it fits me (74 cm) perfectly

Product is as described. Very beautiful, recommend!!

It feels a little bit fragile but looks so pretty! I love it

Just beautiful and adjustable at the waist

It's quite small but shiny and pretty.

super cute! and it sparked A LOT!

Looks chic, the quality is excellent

It is just super beautiful!