Goldenrod Floral Tea Towel
If you order within
Arrives by
sold in last hours
Description
Add a little extra to your home
Add a new beautiful look to the most important room in your home. This Goldenrod Floral tea towel adds that perfect soft touch to your kitchen.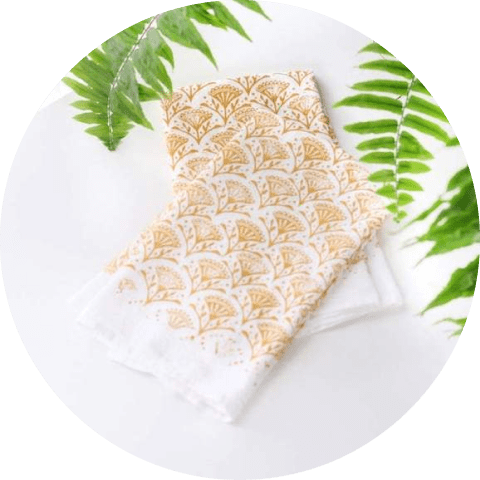 The towel's details and features
Lighten up your cooking space!
The materials of the towel
The towel is made of 100% cotton, pre-washed, lint-free, soft watercolor ink, and soft white fabric.
Made in the USA
The towel is designed and printed with a soft, watercolor ink at a small local screen printer in Leoma, TN.
Amazingly lightweight
The towel is unbelievably lightweight and conveniently fits in any room, brightening it up to the fullest.
The size of the towel
Cloth measures 18 inches long and 22 inches wide, and fits perfectly into practically any interior.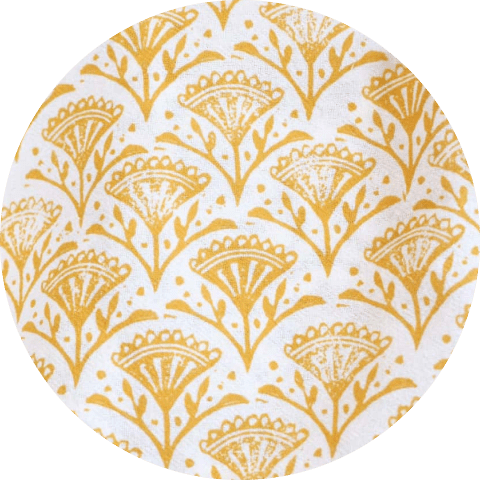 Fits into any interior
These are the perfect size to fold and display in a table setting or hanging over your oven. They are lightweight and lint-free so it works as a delicate napkin or as an absorbent clean-up cloth. (YES, they are *absorbent!*)
Reviews
Reviews
Our reviews are verified for authenticity
They are so beautiful. I use them as place mats over my aqua tablecloth. It's a pleasure to look at them.

I liked the design of the towels,but after washing they got a bit out of square shape. It's not a big deal, I still recommend it.

These are beautiful. I wanted a pretty hand towel for my powder room that was seasonal without being Christmas-y and ordered this set of kitchen towels. These are exactly what I was looking for.

Adorable winter setting depictions on two of the towels with an accent pattern towel! Very charming for decorating! I don't plan on using them for "working" towels. I would wash them gently and hang dry and also iron them to keep them looking fresh! Crisp cotton.

These towels are beautiful. They look like they will function great. My only complaint. Especially if gifting...is that not one is cut or sewn straight along the sides. For my own use...not a big deal but if gifting...it takes the elegance away. For the price I think they should be better.

I bought these towels to display mainly as hand towels for a newly painted gray kitchen. I love this print. If you take them right out of the dryer and fold, they hardly wrinkle. I think as they are used and washed more, they may not wrinkle at all. Happy with the purchase and would buy it as a gift.
Goldenrod Floral Tea Towel
$24.99