Gold Heart Necklace
If you order within
Arrives by
sold in last hours
Description
Fashionable gold necklace
Simple interlocking heart necklace for women
A golden necklace is so much more than a regular accessory. The right necklace will highlight your look and brighten your attire, and also elevate the gracefulness and beauty of a woman. Enrich your style with this elegant golden heart necklace.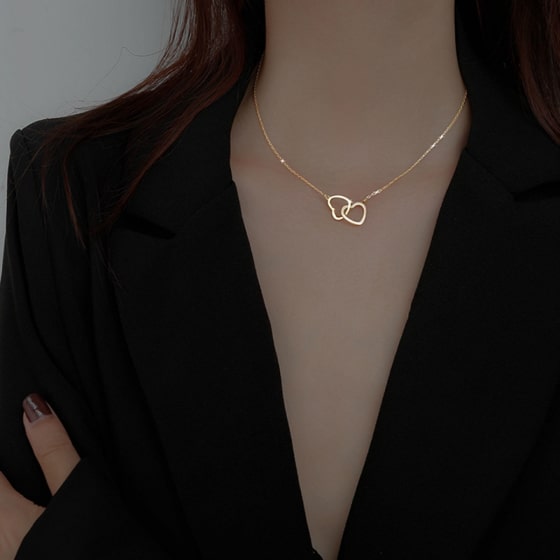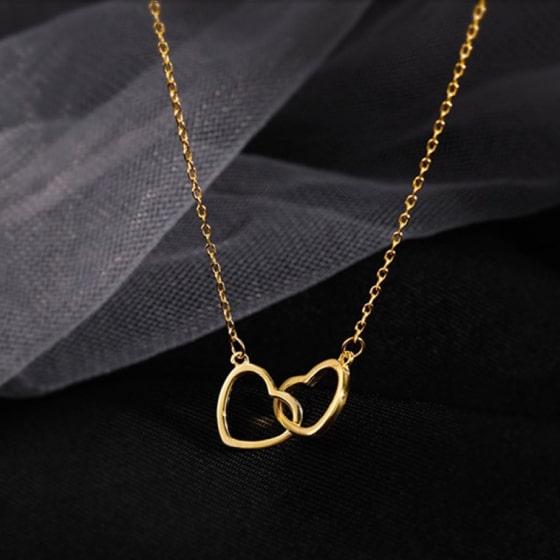 Gold heart bracelet specifications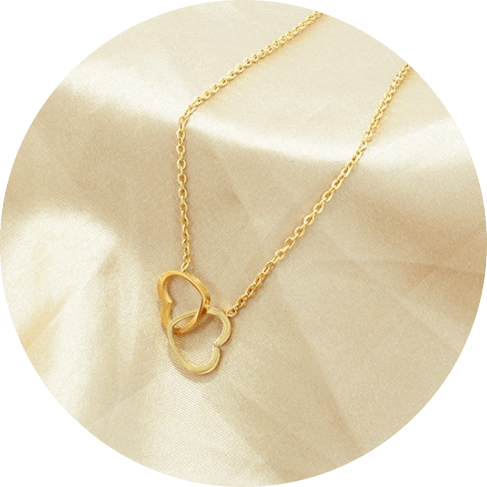 Care tips for jewelry
Keep the jewelry away from chemicals, high temperature, bath, water, sweating, cosmetics, moisture crash to avoid any damage, please treat it carefully. Store your necklace separately in a sealed box or sealed bag to avoid oxidation.
Necklace details
This golden heart necklace is made out of stainless steel.
It's perfect for any occasion
Whether it's an anniversary, a party or any other significant date, this gold interlocking heart necklace is ideal for any woman to wear on any occasion. It will be the perfect addition that will highlight practically any look! By wearing this wonderful necklace, you can experience an array of new positive emotions and raise your confidence level.
Reviews
Reviews
Our reviews are verified for authenticity
Very pleased with my recent purchase, good quality & prompt delivery.

My wife was very happy with this as a Christmas gift

The chain is absolutely lovely. The heart itself is a decent size

I love it, if I had any criticism it would be that the chain is a bit to delicate and I'm a bit worried that it might break.

I used this product as an 80th birthday present for my wife who was delighted with it.

Great for any type of gift, was for my Wife as an Xmas present, and she absolutely loved it.

It is a very understated piece of jewellery, which is exactly what I wanted.

LOVE this necklace it is absolutely beautiful I would recommend this company to anyone

Bought as a gift i hope the chain is stronger than it looks

Just the perfect length that I wanted. Comes in a box that you could use for safe keeping. Arrives on time.

Bought as a present and loved by all have seen them, highly recommend to buy earrings to match.

Very pretty necklace with a nice length of chain. The chain catches the light very well which makes it sparkly.

I love the necklace!! I love the design, very elegant, feminine and dainty. Goes with anything I wear. Thank you!!

I purchased the Necklace not knowing how it would be received as had not bought a heart shaped one before. However my Partner is very pleased with it and just what she wanted. So I am in her goods books thank you.

I Received this today,bought as a Xmas present. it's a very pretty piece of jewellery,very feminine,like another reviewer wrote,it shimmers in the light,I think it'll be nice to wear because it's not very heavy! I'm happy buying this,and would recommend!

I'm so pleased with it. It's beautiful and exquisite. The chain is really pretty with the heart pendant. Very well made. It's very light and sometimes it does feel like it's not there. But it's not flimsy.

Arrived well before the estimated time. This is a really lovely necklace. The chain is delicate and has a twist to it that looks very attractive when it catches the light. The length is perfect and sits just below my collar bone, so it can be seen when wearing most things without being tight or uncomfortable. This is a really attractive, delicate and understated piece of jewellery that can be worn every day and for every occasion.
Gold Heart Necklace
$24.99