Gold & Green Women's Retro Butterfly Sunglasses
If you order within
Arrives by
sold in last hours
Description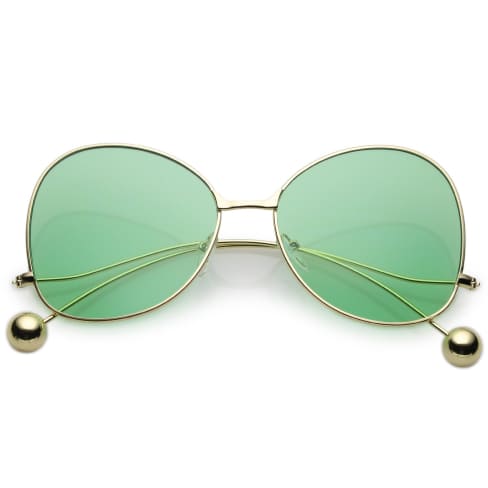 A classic yet glamorous look
Merge the past with the present in a head-turning look with these Gold & Green Women's Retro Butterfly Sunglasses from zero UV. Lightweight yet heavy on UV protection, get the look this summer (or anytime of year) with these classic shades.
Old-school glam
For a great way to mix it up
A change in style is great
Break from the traditional monotony of blacks and greys in yoru sunglass game and throwback to retro days and style with these vintage-inspired sunglasses.
It's in the details
From the curved butterfly shape of the lens frames to the ball-bearing ends of the arms, our Gold & Green Women's Retro Butterfly Sunglasses are designed for subtle glam.
Crafted to last
These shades are made with a metal-based frame, noise pieces, metal arms, metal hinges, and polycarbonate lenses that offer full UVA/UVB protection.
Attitude meets function
Yes, sunglasses aren't just for looking cool -- they shield your eyes from UVB and UVA rays, for less squinting and possibility of eye damage like cataracts.
Set your sights on a must-have accessory
Since 2001, zeroUV has been a destination for trendy eyewear that helps people discover individuality and confidence, with infinite ways to eye protection that's always in style.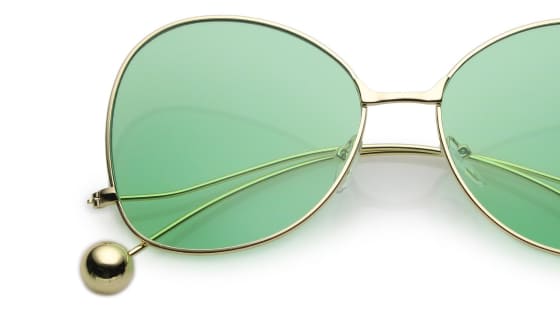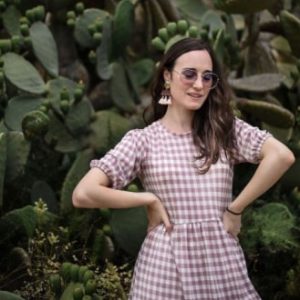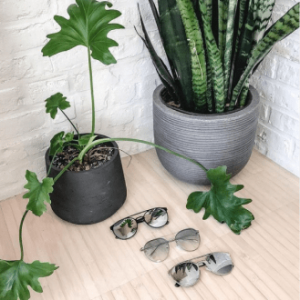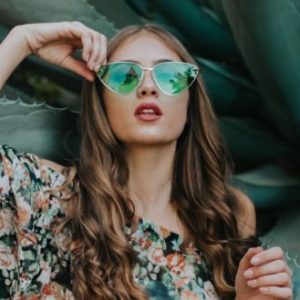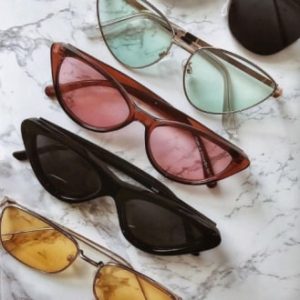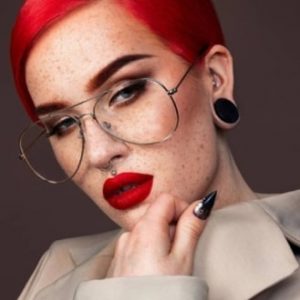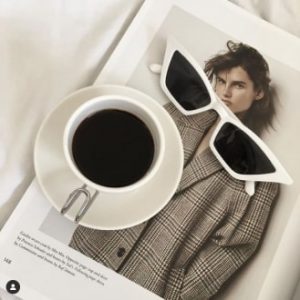 About zeroUV
Founded in 2001 by eyewear enthusiasts, zeroUV has become a prodigiously curated eyewear boutique for the fashion savvy individual. At zeroUV we strive to bring our customers the latest in eyewear fashion for a fraction of high retail prices. We at zeroUV view ourselves as lifestyle advocates. We seek to inspire others to chase who they truly see themselves as. Founded by individuals who grew up during the California indie movement, we aim to share our journey with our fans. We pride ourselves on bringing people together through our brand, and we encourage others to follow us along this amazing adventure. Not only are sunglasses a staple in fashion and appearance, zeroUV Sunglasses offer full eye protection against harmful UVA & UVB rays. In addition all eye wear meets the United States ANSI z80.3 Standard, as well as satisfies European CE Safety Compliance Standards.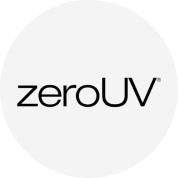 Designed In
Huntington Beach, California
Reviews
Reviews
Our reviews are verified for authenticity
I've always wanted to try these and I finally bought them. They look expensive and I received a ton of compliments!

I love these glasses so much!!! They are definitely high quality glasses and came with a cute felt case. I wear these everyday and ALWAYS get compliments.

These glasses are life! Haha when I wore them one of my girls asked where I got them and just recently went to buy them too and is in love🤣💗 lol wanna buying more in other colors!

I love it! I love it! These glasses have such a vibe! They look amazing,the quality is fantastic and they came nicely packaged. There's literally nothing else to say; these are just some amazing glasses.

Love!!! I'm not one to try new things or trends but was looking for sunglasses that would work with a baseball hat at the pool. I like to wear my hats lower to shade my eyes and normal high/larger glasses won't allow it. These thoughts are perfect!! Lots of compliments and just what I needed.

I'm not sure I love these sunglasses on me, but I'm gonna see if they grow on me. Primarily because these came in such a higher quality than I expected. The frames are really sturdy, it seems well put together. They look way more expensive than they are, because of this. These could have easily been costume-y and cheap but they aren't. The case they came in provided a really great amount of protection for the shipping! I'm really happy with this purchase, I hope I can pull them off because these are fantastic!

These were as sturdy/cheap as I expected. I got the silver/reflective/mirror looking ones. They're super cool looking and look exactly like the promo picture! Downside- don't actually provide coverage from the sun and they are cheaply made HOWEVER, if you are buying these you already know that. They also come with their own fabric case and cleaner cloth. Overall I was really pleased with what I got (I got what I paid for) and I will buy more from this brand if I need a different color. My dog models my glasses for me, he looks way better in them.

Really cute sunglasses but I must say they're extremely long (width) on your face. I have a skinny head so maybe these weren't an ideal choice but overall, I'm in love with them and I really wish they would have more colors!!!!!!