Geometric Arc Necklace
If you order within
Arrives by
sold in last hours
Description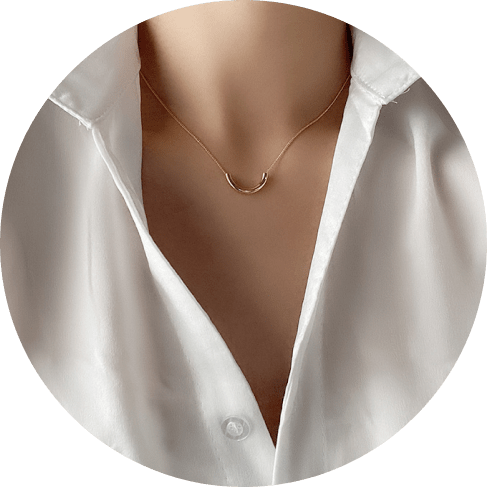 Let your style shine through with our Geometric Arc Necklace
For trend-setters and go-getters
This stunning necklace will be an invaluable addition to your collection. Accentuate your neckline with this amazing geometric arc necklace. All eyes on you, no matter where you go! Rich golden color and refined chain pattern will freshen up your image and add a unique touch to all your outfits.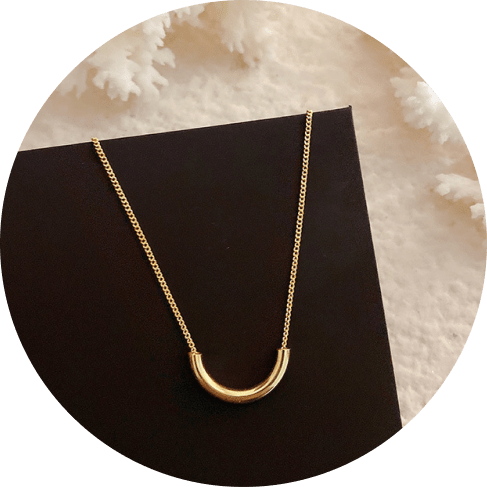 Easy to clean and store
Wipe the necklace with soft wet tissue, let it dry, and you are good to go. Do not use abrasive cleaning products. Keep away from prolonged exposure to moisture, heat, and chemicals. Handle with care. Store separately in a cool dark place.
Great design, quality materials
We pride ourselves on using high quality materials to craft our well-designed products. This golden-tone necklace, shaped as a chain with an arc in the center, is made of brass and contains no lead, nickel, or any other toxic materials.
Perfect anytime, anywhere
Looking for that little something to make you stand out from the crowd? Show off your taste and fashion sense with this unique one-of-a-kind piece of jewellery. Whether you're wearing our necklace on a business meeting, a walk in the park or on a date, it will be a perfect finishing touch to complete your image.
Reviews
Reviews
Our reviews are verified for authenticity
So pretty. Exactly what I was looking for.

Beautiful necklace and looks expensive.

I wear this almost everyday. Great product.

Absolutely love it. Exactly what I was looking for!

Beautiful necklace! Very happy with the purchase!

I love it so much! Great color, looks expensive! Very pleased.

I've been wearing this non stop for about 3 weeks and I love it.

This is such a cute necklace. I haven't had any issues with the metal.

Love, love, love this necklace. Beautiful, light, sturdy yet dainty! Bought it for my daughter in law and loved it so much, I bought one for myself!