Gardener's Soap
If you order within
Arrives by
sold in last hours
Description
A fresh way to get fresh
Clean up dirty hands with the invigorating scent of herbs and essential oils. Our Gardener's Soap helps clear hands of that rubbery smell many gardening gloves leave behind.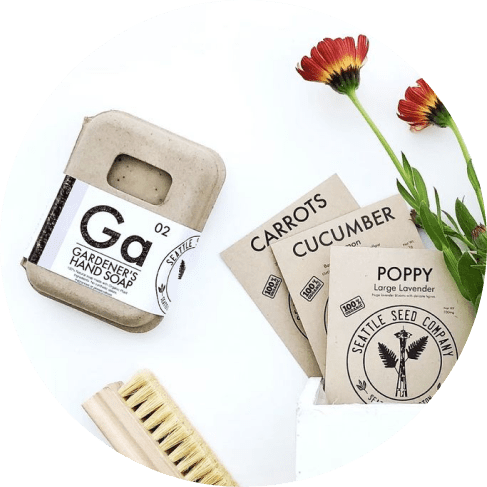 Organic + fresh
Made with love from Washington
A beautiful blend
It's crafted with ingredients such as apricot kernel, rosemary extract, and a plethora of certified-organic oils such as safflower, palm, and coconut oil.
Works anywhere
Not a gardener? No problem. Keep this soap in the guest bathroom or at the kitchen sink for everyone to enjoy.
Give the gift of clean
Everyone appreciates being tidy and washed. Gift our Gardener's Soap to anyone as an easy thank-you gift or thoughtful gesture.
Something everyone will love
From dad, mom, to the kids, the whole family (and guests) will love the natural ingredients and true-to-nature scents of our soap.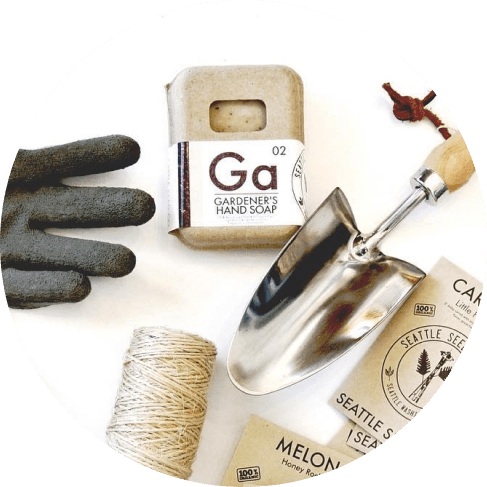 The organic promise
Buy with confidence from the Seattle Seed Company, whose range of gardening and home goods help promote eco-awareness while incorporating real, organic ingredients and materials (whenever possible).
About Seattle Seed Co.
Located on beautiful Whidbey Island just outside of Seattle, Seattle Seed Company is a family-owned and operated businesses founded in 2010 under the principle that we wanted to offer our customers quality products, affordable prices and the ability to feed their families and others wholesome, nutritious foods that are organic and GMO-free. We offer our customers a higher level of service and support that they just won't find anywhere else and our commitment to their satisfaction shows in everything we do and every product we sell. We have proudly signed the Safe Seed Pledge. Seattle Seed Company buys our seeds from farms and cooperatives who want to help preserve the integrity of our food supply. We carefully select our seed varieties to ensure they are of the highest quality and value before we sell them to your family. Shop with us today and experience the difference quality and service makes.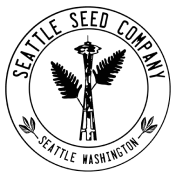 Designed In
Freeland, Washington
Reviews
Reviews
Our reviews are verified for authenticity
OMG, it's my new favorite soap. Now I'm a BIG fan of it!

It's a perfect bar to rejuvenate your senses. I am in love with this soap. I ordered 2 bars. This soap makes me feel special due to its fragrance. Also it makes my skin soft. I am loving it.

Normally I do not Like bar soaps because they tend to be drying! But I love this soap! It's not drying and doesn't leave a filmy sticky residue in my hands! In fact, it's just the opposite! Try it!

By far, my favorite soap Ever! Clean scent. Not for someone that is scent sensitive. Bought this many times over. Leaves you clean smelling and gentle on your skin. 1 bar lasts a long time.

Soap is just soap, right? Wrong! :) This product, Gardener's Soap, is absolutely wonderful! I had been searching for a soap that provided some texture, was hard, and preferably had a nice scent.

I fell in love with these soaps. I love the scent and the way it soaps up in the washcloth and feels so luxurious against the skin. I always feel special after using these soaps. Definitely recommend this!

My son & I absolutely love this soap. It will last even after you bathe so you can enjoy the scent for hours. This is the only soap I'll use...it is that impressive. It doesn't leave your skin dry either and the scents are not too feminine either (my son is a teenager)

I generally go through at least three bars of soap in a month. This soap has lasted the entire month and I still have a good sized portion left. It hasn't broken into tiny pieces like my usual soap. It also smells great and adds moisture to my dry skin. I will be ordering more. Great as a gift. This will be on my Christmas list this year.

Really like these bar soaps so far but a heads up that this scent is STRONG.