Flash Mirrored Horned Rim Half Frame Glasses
If you order within
Arrives by
sold in last hours
Description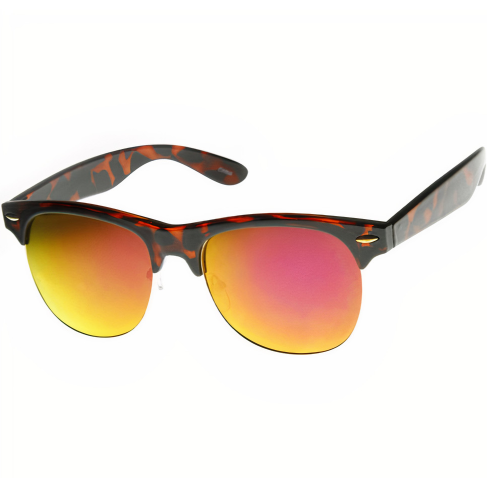 For a sharp sophisticated look
Classic and cool, these horn-rimmed sunglasses are perfect for any occasion. Featuring a vintage-inspired look with a modern update, this style will easily be your go-to accessory. The modern update to the forever classic half-frame is a stylish and refreshing look this season. Because of their versatile style, these half-frame sunglasses are a perfect option to enhance a casual outfit on the go.
Enjoy the sunshine
Your style will be the centre of attention
See the world through these sunnies
Classic meets modern with these semi-rimless horned rim half frames that feature an eye-catching color mirrored lens.
Durable & high-quality
Made with acetate on the brow and temples, a metal eye wire under frame, and clear polycarbonate UV-protected lenses.
Super protection
The protection lenses help block harmful UVA,UVB & UVC rays and protect your eyes against long-term UV damage.
Sunglasses dimensions
Refer to our size chart! Measurements: Lens Width: 54mm. Nose Bridge: 18mm. Lens Height: 44mm. Total Width: 140mm
Accessorize you look
These sunglasses offer a style that could fit elegantly on just about any face shape. They will become a must in your daily life and you can't help but feel classic and classy! Consider wearing them when you are on a date, going for an outdoor lunch with your friends or office mates, or enjoying your time at an afternoon cocktail party. Upgrade your style!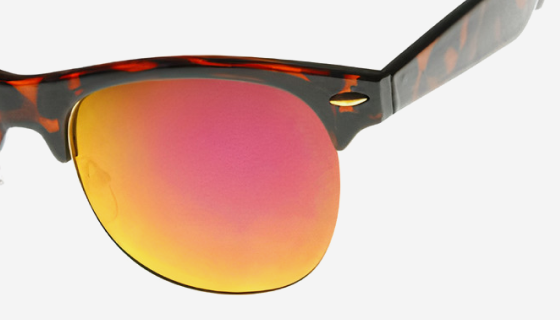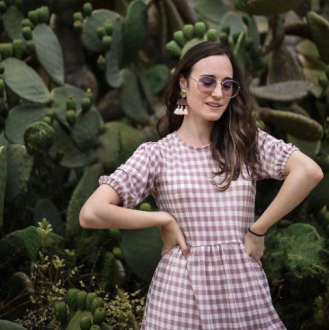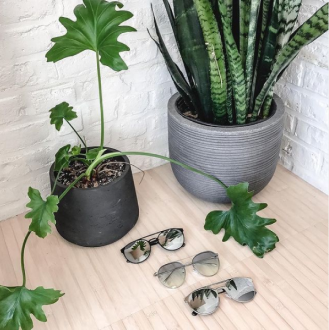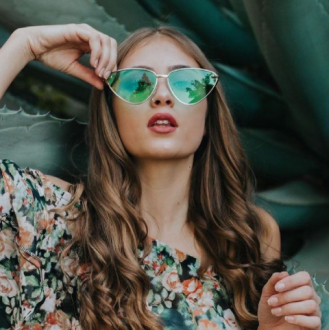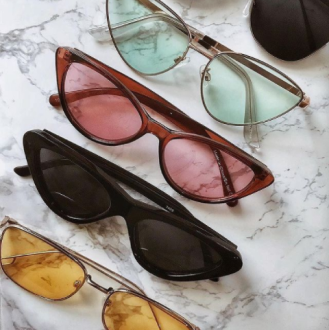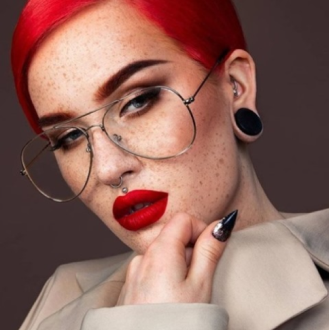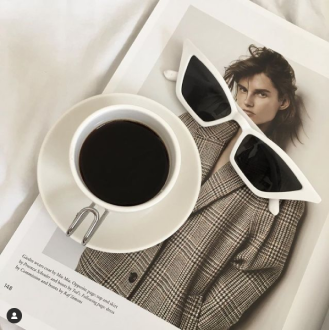 About zeroUV
Founded in 2001 by eyewear enthusiasts, zeroUV has become a prodigiously curated eyewear boutique for the fashion savvy individual. At zeroUV we strive to bring our customers the latest in eyewear fashion for a fraction of high retail prices. We at zeroUV view ourselves as lifestyle advocates. We seek to inspire others to chase who they truly see themselves as. Founded by individuals who grew up during the California indie movement, we aim to share our journey with our fans. We pride ourselves on bringing people together through our brand, and we encourage others to follow us along this amazing adventure. Not only are sunglasses a staple in fashion and appearance, zeroUV Sunglasses offer full eye protection against harmful UVA & UVB rays. In addition all eye wear meets the United States ANSI z80.3 Standard, as well as satisfies European CE Safety Compliance Standards.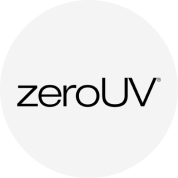 Designed In
Huntington Beach, California
Reviews
Reviews
Our reviews are verified for authenticity
I love these sunglasses! These sunglasses look exactly like high end ones without breaking the bank. They are sleek, professional looking, comfortable with no painful or awkward feeling anywhere, and legitimately polarized. You can definitely tell the difference when wearing them outside in the sun, it feels like you can see everything more clearly. Overall, 10/10 would recommend. :)

Great value here! I can never find sunglasses that fit my stupid face but these seem to work fine. They don't look goofy at all. The polarized lenses work great (could at least see the dang fish in the water ignoring my bait) these are some great sunglasses that feel great, light weight and work well. Might order another pair just to keep in various places.

These are lightweight sunglasses that mimic the super-expensive brands out on the market. Of course there are differences that separate the two, but for the price, you can't go wrong. They are very light on the bridge of your nose, and my favorite part is that they are made of a rubber material, so they don't slip and slide, especially in hot weather. I highly encourage anyone on the fence to purchase these fabulous finds!

Love these new shades! I really like the fact this company makes these sets of glasses with different styles, unlike most other ones I found on here so you at least get some variety, not just 2 or 3 pairs of glasses that look the same in different colors. Fit great and super light weight. Very stylish and cute! Would definitely buy another pair for sure. My boyfriend even likes the second pair for himself so they could be unisex.

Wear sunglasses every day, whether cloudy, sunny, snow, beach, on water or light rain. Sensitive to glare. These are very comfortable, did not slip off, pinch my nose, give me a headache or hurt my ears. Modern style. Change my glasses daily to compliment outfit. Have a small collection but refuse to pay alot. Light weight. I have broad face, worried they'd look too small but they were fine. Wished the lenses were a bit bigger but ok. Loved the polarized eye protection. Can "see" the difference😎

I was looking for a replacement pair after I broke my favorite pair of sunglasses that were similar in style to these. These are great and definitely worth the price. I don't like paying much for sunglasses because I lose or break them easily. The only thing I don't like about these is the nose piece gets caught in my hair when I place them on top of my head. My old glasses had that built in to the frame. I also wish the metal was silver rather than gold. But overall, these are a great buy!