Fashion World Map Necklace
If you order within
Arrives by
sold in last hours
Description
An outstanding world map fashionable necklace
Have you dreamed of traveling around the world? You know how they say, every journey starts with a small step. Start your travels with an extraordinary necklace that will beautify your look.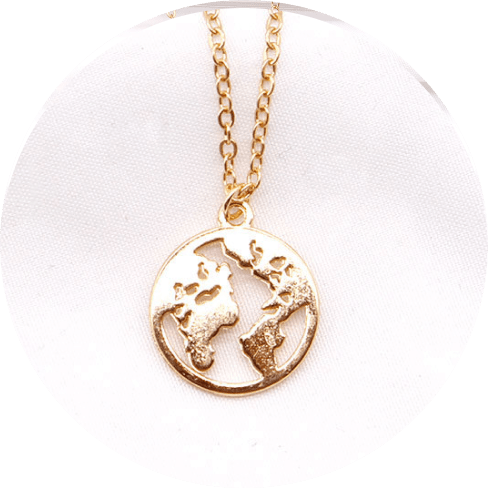 Necklace specifications
A fashionable accessory for women
Suitable for any occasion
The ideal jewelry accessory for anniversaries, engagements, parties, and weddings.
A great gift idea
Whether you want to surprise yourself, your friends, or even your significant other, it will be a perfect surprise gift.
Item details
Total length of the chain: 17.3 inches + 1.9 inches. The weight: 0.18 oz. Main materials: alloy.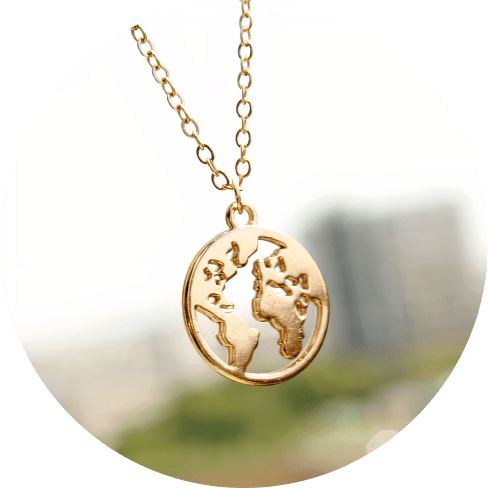 The final touch to your outfit
Whether you're going for a night out or a simple evening stroll, this gorgeous world map necklace will perfectly complement your style and demonstrate your exploring personality. Touch up your look effortlessly!
Reviews
Reviews
Our reviews are verified for authenticity
Light weight and exactly as I expected! I wear it every day. I'm in love with this necklace.

I bought this as a birthday gift for one of my best friends and she loves it! Excellent gift for your world travelling nomadic friends or family!

It's very cute. It wasn't very expensive so for the price I feel that it's great quality. The charm is a decent size and has a little weight to it. It feels nice, I'm very happy with the purchase.

The necklace is of great quality and doesn't turn your skin green after a shower. My boyfriend loves it since he's a big world history fan. Good chain length too, for him it lays just below the merging of the clavicles. Recommend it.

I simply cannot get over how incredibly PERFECT this necklace was packaged! Not only was such care taken but the necklace itself is delicate and exquisite! I wanted to start the month of March to "BE" more and this necklace is my reminder to be just that - be more joyful, be more forgiving, be more humble and be more kind. Thank you for this wonderful, amazing gift I will treasure for days and days!!

Bigger than I expected but overall, it was what it was supposed to be. Like it.
Fashion World Map Necklace
$24.99