Eyelash Curler
If you order within
Arrives by
sold in last hours
Description
Perfect tool for lush lashes your make-up!
Eyelash curlers are an essential tool for every make-up enthusiast these days. Go for that trendy look for a natural long-lasting curl with our amazing eyelash curler. Create a perfect curl effortlessly in just seconds. Simply squeeze your lashes with the curler, hold for a few seconds and enjoy your voluminous, long lashes!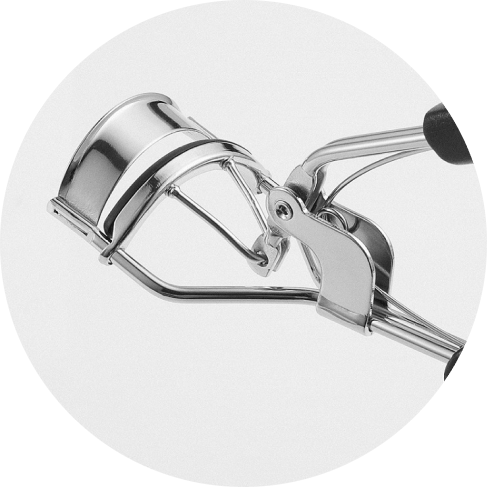 Eyelash curler details
Ergonomic handle
Our handle is specifically designed by professionals to be non-slip. With its matte texture it provides strong grip and is easy to use.
100% safe
We never use toxic metals in our products. Designed for carefree experience this eyelash curler is perfect for beginners and professionals alike.
Your lashes are in good hands
Wide-angle arc of our curler is specifically crafted for pain-free eyelash curling with no pinch and no damage to the lashes.
Specifications
Weight: 39.1 g. Size: 10.7*9.8* 3.8 cm. Color: silver white. The main material of the curler is premium stainless steel that makes the overall construction strong and durable.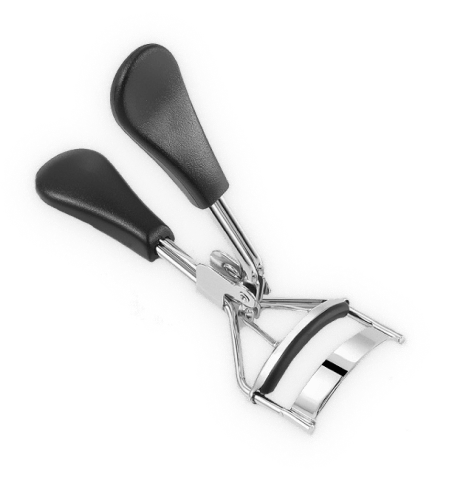 Eyelash curler tips and tricks
Warm the curler up in your hands or blow dry until it's warm before you use it. Always move the clamps slowly and make sure you don't pinch any skin. Use the mirror when curling your lashes at all times. Enhance your eyelashes with mascara after the curl is done.
Reviews
Reviews
Our reviews are verified for authenticity
Seriously amazing! Plus it's a steal for the price! The tweezers that come with it are awesome! Definitely a great purchase ❤️

Beautiful and sleek! Great value with the replacement pads as well as matching tweezers. Great lifting effect. Does the job and great price.

I Wish I had a picture to share, the best eyelash curler I have used. It is super easy and sturdy and it actually works. And is pain free. Buy this instead of the ones at the store.

The only reason I didn't give 5 stars is the curler doesn't open very far so you have to maneuver a bit to make sure you get all of your lashes into position before clamping.

It works well for my Asian eyes. It fits really well for my eyes. I am able to get the little lashes towards the inner corner of my eyes. I'm also able to get to my lashes at the outer corner. It doesn't pinch like other eye curlers.

This is the best curler I have used yet. I have naturally long eyelashes and I need them to curl up so they don't brush against my glasses and leave oil marks. I am also allergic to mascara so curling my lashes is important. I'm very satisfied with this product.

Just good. It works well with my eye shape. I have hooded eyes and it's really hard for me to find eyelash curlers that work for me.

This is an amazing eyelash curler, I was afraid to use the curler for years and read all the reviews and decided to give it a try and I loved it. It is so soft and comfortable and comes with an extra pad too, thank you!

I've been using an eyelash curler everyday for over 30 years. I've gone through so many of them over the years. You usually get what you pay for. I wasn't expecting much from this one because of the price. I was just curious because of the good reviews. To my surprise, it works just as well as the high end eyelash curlers. Buy it. You won't be disappointed.

This curler came packaged beautifully in a little velvety tie bag. It feels comfortable in your hand and curls your lashes perfectly. This is the first curler I've used where it doesn't give me a squared eye lash. It curls rounded instead which is what I want. It came with extra rubber inserts which aren't super hard like other brands. They give a little which I feel is more comfortable on my hand. Definitely recommend and will definitely buy again.