Elegant Leaf Bracelet
If you order within
Arrives by
sold in last hours
Description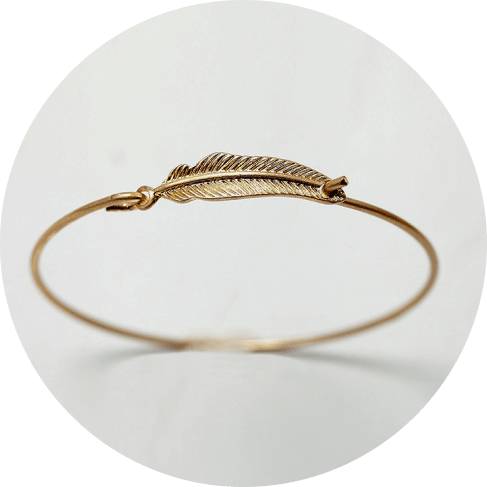 Elevated simplicity
An eloquent accessory
Inspired by the intricate beauty of nature, this delicately designed Leaf Bracelet will become a lovely addition to your jewelry collection. Add natural motifs to your daily looks!
An unbe-leaf-able accessory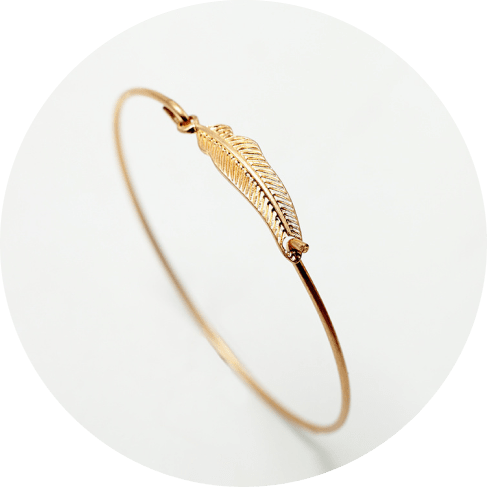 Bracelet details
This exquisite gold-colored bracelet is made of brass. Featuring a falling leaf effect, its design reflects the ever-changing essence of nature.
High quality
Brass jewelry possesses high corrosion resistance. It's a strong, durable, and long-lasting metal. So, feel free to wear this bracelet every day!
A meaningful present
The symbolic nature and refined style of this elegant Leaf Bracelet makes it a great present for your loved ones. Suitable for many occasions, the bracelet represents growth and fertility. Make your significant other feel cherished and adored! Together with warm wishes the bracelet will become a pleasant memory.
Reviews
Reviews
Our reviews are verified for authenticity
What I like the most is the quality of this bracelet. I'm not a careful person, so I've already dropped it a couple of times and forgot to take it off while showering. And it still looks the same! With a nice color and a very beautiful design, it is my favourite accessory now.

I am pleased with the product, it looks the same as presented in the pictures,very good and elegant. The bracelet is very well made, doesn't look cheap at all, and it has a very good lock.

very, very beautiful! and it looks so luxurious. not cheap at all. I hope the color stays so gold, as it is now.

It's so tiny and elegant, I love it so much! It perfectly fits my style, I'm so glad I bought it.

Lovely bracelets of good quality, bright and shiny. I can recommend it.

Really nice bracelet, now my mom saw it and she wants one too lul.

I have a wide wrist so it doesn't look as good as I've expected

This bracelet is so gorgeous, I never regret buying it.

Super pretty, too cute, very good quality.

Bracelet is beautiful and lightweight.

Absolutely stunning, I love it...