Double Facettes Makeup Mirror
If you order within
Arrives by
sold in last hours
Description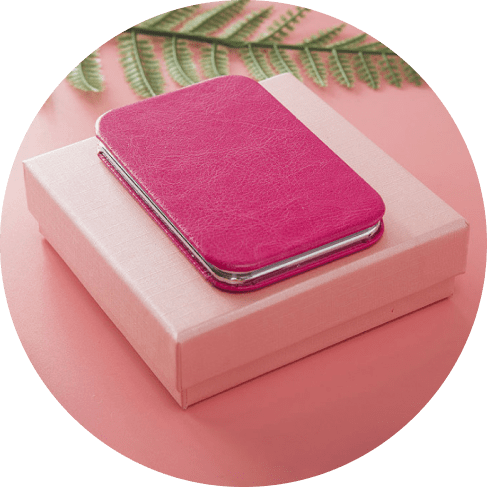 An elegant accessory
Perfect for touching up your makeup
Designed for precise makeup touch-ups, this minimalistic Double Facettes Makeup Mirror is an ultra-flat beauty accessory that easily slips into pockets and handbags.
Product specifications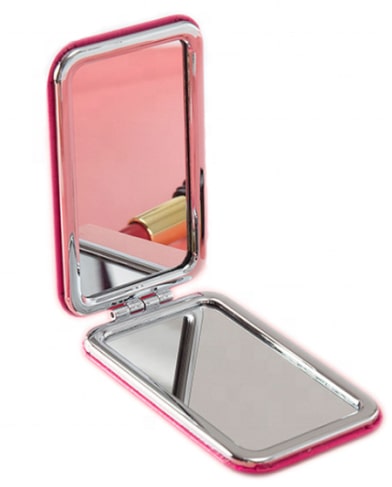 General characteristics
The mirror features collapsible design for easy storage and transportation. Color: rose gold. Shape: rectangular. Size: 3.5 in.*2.4 in.
Easily accessible
Keep looking great even when you're on the move! Apply makeup and skincare products or style your hair with this compact mirror.
Must-have for all ladies
All girls need to look in the mirror once in a while. With this compact Double Facettes Makeup Mirror, you can check your appearance any minute even if you're always on the go. Top up your makeup, style your hair, and make sure you are always looking beautiful!
Reviews
Reviews
Our reviews are verified for authenticity
I am very happy with this mirror. It seems well made, very elegant. The size and color is perfect. It doesn't take a lot of room in the handbag. Hope it will last a long time.

Every woman must have. Perfectly works for my makeup needs – use it daily for applying eyeshadows, detailed work with eyebrows or eyeliner, etc.

Totally happy with this item. It fits perfectly in my bag - pretty compact. The quality is great and construction is sturdy, no problem with closing or opening.

Awesome sturdy and heavy mirror, this is not made of cheap plastic. The color and the shape is very elegant. Every girl must have! I will buy more for gifts.

Looking for a pocket mirror and found it. The mirror is exactly as described, very good product for the price. Put it in my everyday handbag.

A pretty mirror for pink color lovers, compact enough to fit into a woman's purse. It is easy to open and close.

Nice size to fit in makeup case, purse or even pocket. True to the picture. Very practical. Will buy it again as a gift for my sister.

A good quality mirror. The right size to fit into my bag, use it to check my makeup

A great alternative to expensive mirrors. The only thing I'm disappointed with – I expected it to be a little bit smaller, however it fits perfectly in the palm of my hand….