Deep Bowl - Paw Print Design (32 oz)
If you order within
Arrives by
sold in last hours
Description
Transform your pet's eating area
They're your family, give them beautiful bowls to eat out of! These gorgeous rose gold bowls are durable too, made to last a long time. Made by a small, women-owned company from Illinois!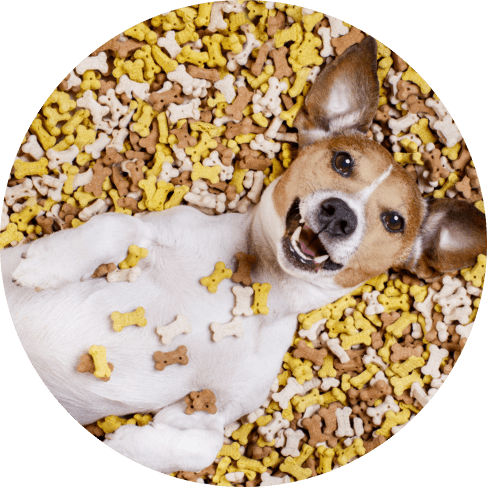 Transform your pet's eating area
Just what you want from your home!
The stunning rose gold exterior
These extra-deep bowls were inspired by modern colors. The rose gold design is both elegant and modern.
Non-slip, will not scratch your floors
The bowls are practical, too. Each one has a heavy, stabilizing ring and a rubberized bottom to prevent slipping.
Nice paw print on the bottom
Nothe the clean FDA approved powder coat white lining with a rose gold paw print on the bottom. It's going to make your pet proud!
Safe, clean, and the perfect size
Your new dog food bowls are easy to clean. Each bowl can hold up to 32oz of food or water for your pet.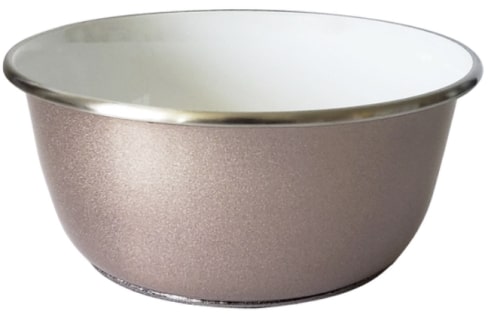 Designer style for your dog or cat
Pet's eating area is usually messy, a bit boring and very unattractive. A superb way to fix that is to get the Deep Dog Bowl.
Made for giving
They make the perfect gift for your friends and family with dogs and cats that deserve some pampering. Pet lovers will be happy!
The best dog bowls
Keep your lovely pets fed and happy
Do not compromise with anything less than perfection when it comes to your pet products and feeding kits! We have designed the greatest dog food dish for your beloved pets that will hold all of their food or water inside without creating a mess around! It will bring back some style to an area you used to hide from guests.
About Jojo Modern Pets
Jojo Modern Pets started with the idea that people want beautifully designed pet products that match their home. JoJo Modern Pets has great offerings for small boutiques and regional pet chains. We provide the basics with a unique twist and something people can't find other places. We can pre-ticket some items with your brand or help you source products you know your customers will love. JMP is stocked with domestic inventory at our warehouse in Illinois. We work with customers to do it "their way." Case packs, moqs and pricing that makes sense for independent stores. At JoJo Modern Pets we pride ourselves on making our customers more money.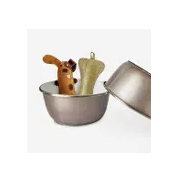 Designed In
Oswego, Illinois
Reviews
Reviews
Our reviews are verified for authenticity
Satisfied with the bowl, it even fits perfectly into the design of my kitchen

Bought it for my german shepherd and he's obsessed with it. For some reason he didn't like his previous bowls and I had to feed him from a bowl made for humans, but this one seems to be just the right size.

Amazing purchase, would recommend

I think I've found one of the best bowls in the market. The size was just right for my doggy, and I was pleasantly surprised by the quality of material and design.

Very good purchase. I love that it has a non-slip bottom, which makes it easier for my dog to use. It washes easily and doesn't lose its initial look.

I was drawn in by the design at first. The delivery was fast, and the bowl was nicely packaged, no damage was done to it. My dog loves this bowl and even carries it around the house when asking for food.

The bowl is a decent size for bigger pups and doesn't let the food be scattered across the whole kitchen even if you have the messiest dog like mine. Will buy another one for my second dog.

I was impressed by the quality of the bowls. The paint never chipped off after wash, still looks as new. My pup also likes to bite his bowls as he's very enthusiastic about food, and even in that case the paint doesn't come off. Great quality for the price.

I have a big pup who always spills his food and water everywhere no matter what, so I was looking for a bowl that is as deep as possible. And I think I found the one! This works great and looks neat.

My dogs love these. They are so weird...they carry them around after they have finished all their kibs. 💗💗💗 Love these bowls.
Deep Bowl - Paw Print Design (32 oz)
$25.99