Dark Circle Defense
If you order within
Arrives by
sold in last hours
Description
Looking tired + weary?
Get just the solution for peepers that look more awake and alert. Jolt tired-looking bags and skin with the Lumin Dark Circle Defense. Undo puffiness, wrinkles, and unsightly darkness today with one clever at-night treatment.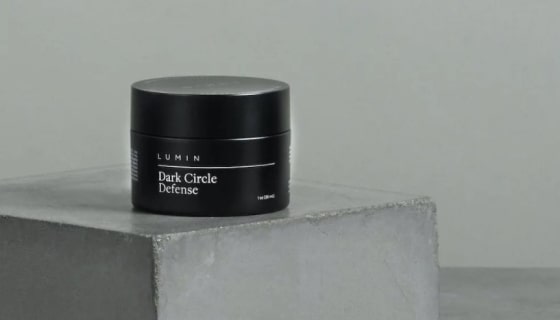 Apply, and close your eyes
Look more awake by morning
Get a boost of energy
It's the magic of ingredients such as niacinamide, lemon extract, and caffeine. Like a cup of coffee for your under eyes, our Dark Circle Defense undoes tiredness.
Easy to use
Simply apply this eye cream at night underneath and around the eyes, and wash off in the morning.
The eyes say it all
Never lose that confidence of gleam in your eyes if you take care of the skin around it. Our Dark Circle Defense maintains younger, more alert-looking eyes.
All the good stuff right here
With ingredients such as green tea extract, kojic acid, and licorice root extract, treat eyelids and under eyes to a soothing and brightening treatment every night.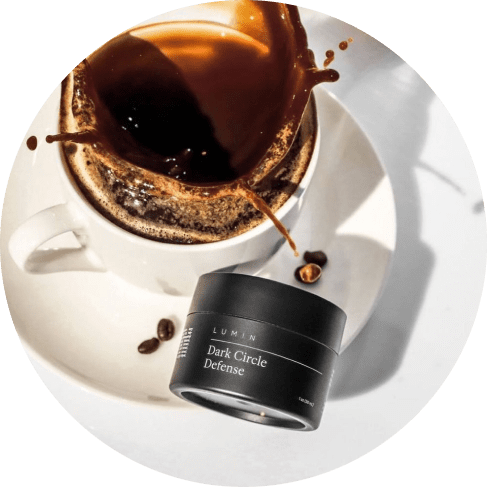 You'll love to see it
A more awake, refreshed you awaits in the mirror every morning (and over time) when you use our luxe eye cream nightly.
Your secret weapon (our promise)
Natural, high-powered extracts in our Dark Circle Defense help keep you looking fresh -- without need for filler or lasers. People will have no idea how you stay so vibrant and sharp!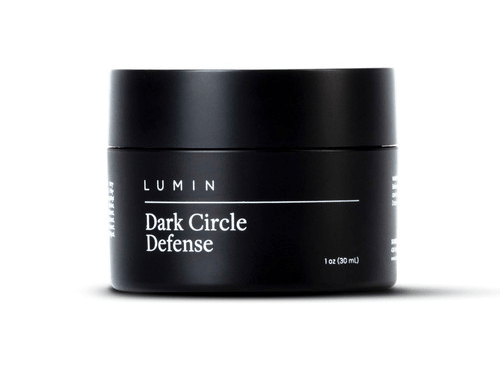 Premium care, just for men
Lumin prides itself on quality ingredients that really make a difference. Go from ordinary to extraordinary with the Lumin line of skincare and haircare must-haves for a better, more confident you.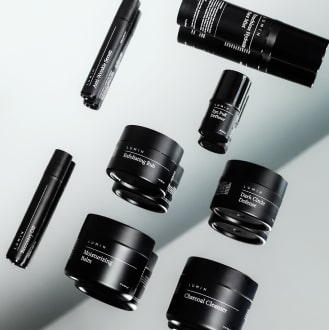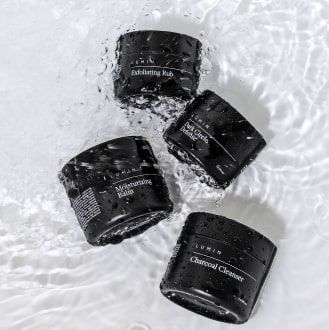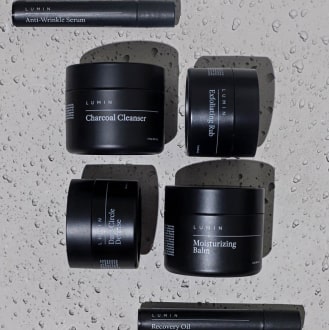 Reviews
Reviews
Our reviews are verified for authenticity
Shipping was fast and secure packaging.

Works great! After a week I could really tell a difference.

Finally a product that does goop up my eyeballs. And it smells good

Product is great and customer service is great!

So far seems to be working, will buy again

Stuff works well. Lasts a long time

Two weeks and it's making progress

This really does work for men!! Third purchase

It felt great on my skin. And my eyes look fabulous the next day.

My son has only used the cream once, he just got it yesterday. He said the cream felt great.

Really great product after using it for a few days I can see and working under my eyebrows feels nice while sleeping

So far so good. I have only been using this product for a few days. But it feels nice. And no bad reactions.

great product but i'd wish if it had stronger scent

I love it! After the third day of trying the product I've seen a huge improvement.

Great product! I can definitely see an improvement in my dark circles after a couple days of use.

I've been using this product for almost a year. I see an incredible difference in the darkness under my eyes. At over 50, this is important. Highly recommend it!

I found this an effective treatment for under the eyes if used consistently. There are many expensive items on the market -- I tried almost all of them -- but this does the job just as well.

I've tried a number of eye creams and have never seen a difference -- except with this one. I could see the difference the very next morning and has continued since then. This is the best product of its kind I have seen.

Love this, as soon as I apply it I can feel it working. I felt like I noticed a difference after one use!

I was not sure about this product but after trying it, I'm a believer. It really works and I can already see the results of this product. Will continue using it for sure.

Feels nice to be honest and if I wasn't lazy I would use daily but I use it 2 days out the week lol

I started using the Lumin product and it's day 2 now and I'm already starting to see some slight results. Excited to see the results in a few weeks.

This product really works. Eye puffiness and dark circles went away. Totally recommended for men.

This product is soothing and works. I have ordered additional products from the company to add to my regimen.

After using this product for three days I could notice a slight change in the dark circles under my eyes. After a week the skin was the same color as the rest of my face. I will be purchasing it again when I finish this jar and I plan on adding some of this company's other products to my skincare routine.

I don't write reviews but the results I've gotten need to be said. I have horrible dark circles under my eyes, for years it looked like I had two black eyes or had been up for days on end. Within two times in use they were gone. I was discouraged at how small the container was but it only takes a little and it goes a long way! 100% recommend it!

I have tried soooooo many products to get rid of my super RACCOON EYES! The dark circles I have always battled with since I became 18 have now faced a battle they can't win. Thanks to the dark circle defense. After using the cream for only 2 days I felt like I turned the clock back on my face by a couple of years.

I don't leave reviews too often anymore, but was so impressed with this product I felt I had to leave a review. In brief, after one week with applications twice a day, the bags and dark circles under my eyes are almost gone. I'm hugely impressed. I'm in my early 40s and the dark circles and bags under my eyes have been developing slowly over the last ten years. A few years ago, I had tried the cheap approach to the bags and didn't notice a bit of change. Short of surgery, I had essentially accepted them as a fact of life. Then, as part of a new skincare regime, I bought Lumin Dark Circle Defense to target this particular issue. The results were subtle at first and I wasn't sure if I was just imagining them or not, but after a week it's undeniable. This product has really delivered for me and I can't recommend it highly enough. I've had mixed results with my other skincare products, so I'm thinking of transitioning to Lumin products entirely, I'm that impressed.