Dangle Cross Earring
If you order within
Arrives by
sold in last hours
Description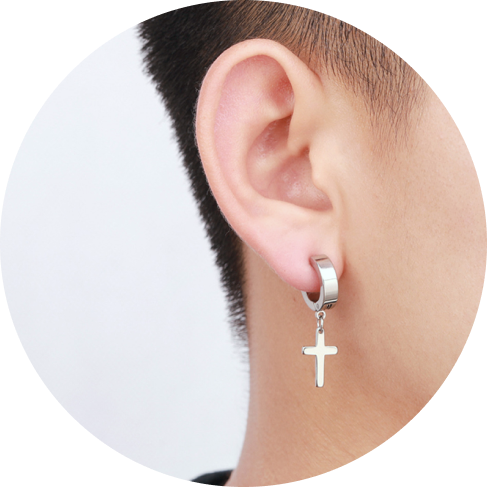 Single piece earrings
The earring jewelry that will spice up your look
Earrings are one of the most popular jewelry accessories that women, and even some men, like to wear. They can complement your fashion sense but also highlight your external features, for example your facial structure, skin tone, eye and hair color, etc.
Earring specifications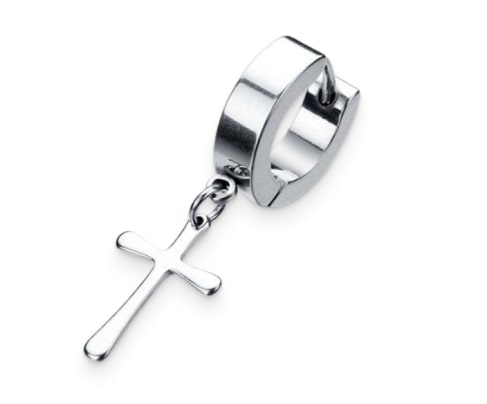 Care tips for jewelry
Keep the jewelry away from chemicals, high temperature, bath, water, sweating, cosmetics, moisture crash to avoid any damage, please treat it carefully. Store your earrings separately in a sealed box or sealed bag to avoid oxidation.
Earring details
This stylish cross earring is made out of stainless steel. The weight: 0.9 oz. The size of the earring: 0.5in*1.2 in.
Suitable for any occasion
Can a woman's look be truly complete without earrings? Perfect your ideal look and make it feel unique with these outstanding dangle cross earrings. They will be the icing on the cake that will make your style fully pop.The best part is that they are great for practically any occasion, whether it's an anniversary, engagement, wedding or even a party.
Reviews
Reviews
Our reviews are verified for authenticity
Quick delivery :) son pleased with them

love these, fast delivery

Exactly what I was looking for

It is what it is nice looking and very comfortable

Perfect for my uses thank you

Beautiful earrings perfect for wearing

Just right sizing and quality

So cute, wear them with different outfits

Bought this product for myself- worth the money

FABULOUS! High quality and stylish. Absolutely love them.

Love them wish the cross was abit bigger though really thin

Awesome, love them, securely fastened and came early.

These were cheap, excellent quality, and look super

Excellent quality products. Very well made look lovely

They were for my granddaughter who loved them. They look really nice.

Very nice quality and colors don't fade, wearing them while taking showers with no issues.

The product is as described .It came packaged very well. And arrived the next day that I have bought it! Very recommend it.

I am sometimes prone to not reacting well to certain earrings (even neclaces or that matter) and can sometimes get rashes or irritation, but have worn these with no such issues.

These earrings are very good value for money, they feel strong and sturdy. I've been looking for this type of earring for a while and these are the best ones I've had. Highly recommend.

I ordered these along with some plain ones from a different seller. Easy to take in and out, you can leave them overnight. I never take them out now unless I want to wear different earrings

Wore these earrings throughout my middle school life, people kept asking me if i'm religious and i'm not i just thought they looked cool. Besides from people talking to me all the time confused about why i'm wearing them if i'm not religious, yeah these are great to wear.

These are very good quality , I have very sensitive ears that often react with jewellery. These were the first ones I've put in after removing my original piercings. So pretty , I thought they would be a little bit bigger for some reason ,but they are not tiny either they are a Very nice size. Got so many compliments. I haven't taken them off and am wearing them to bed.
Dangle Cross Earring
$21.99