Cupid's Arrow Pendant Necklace
If you order within
Arrives by
sold in last hours
Description
An eloquent piece of jewelry
Create a stylish look
As a symbol of love and desire, the Cupid's Arrow Pendant Necklace will add a modern and sophisticated touch to any of your daily outfits.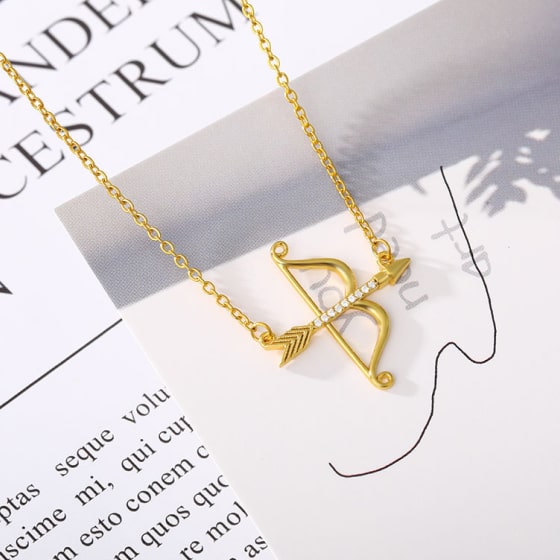 It's all in the details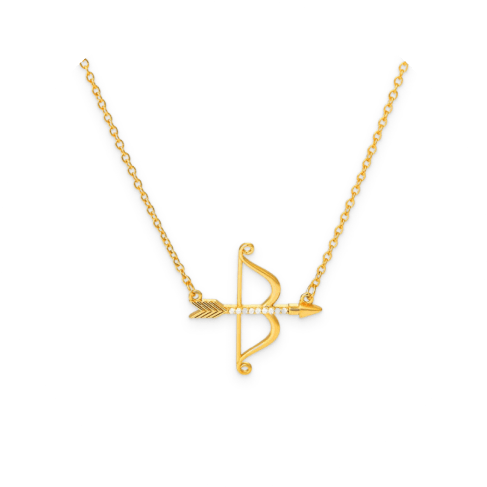 Necklace characteristics
The gold-colored necklace is made of stainless steel. The Cupid's Arrow pendant is enchased with rhinestones. Type of chain: cable. Length: 15 in + 2.8 in.
Care tips
Since stainless steel accessories don't get corroded or rusted, you can wear this necklace on a daily basis! Keep it in a cool, dry place. If stained, wash in soapy water, then clean with a soft cloth.
A meaningful gift
The symbolic nature and refined style of the necklace makes it a great present for your girlfriend, fiancee, wife, or friend. It can be given to family members as well. Suitable for many occasions, the necklace represents devotion and adoration. Make your loved ones feel cherished!
Reviews
Reviews
Our reviews are verified for authenticity
Super pretty. Comes in a cute little box. Highly recommended!!

This was just what I was looking for & the price was very reasonable. I also received it very promptly. But I expected the size of the arrow and bow would be bigger.

It's very pretty. I bought two and I can't wait to give it to my significant other in the future!!!

This necklace is of great quality and looks very good when I wear it. I recently ordered some more as gifts.

Absolutely beautiful. Both my partner and I love them, and we get a lot of compliments on them. I've had no issues with my chain changing colors or breaking, and I've worn it every day.. Highly recommend it if you're considering it.

Got them for my sister and I. They are perfect. She wanted something that would lay flat under a shirt. The bow and arrow are exactly what we need and it is so dainty and light. The length of the chain for them is a really good size too.

It was beautifully made, good quality and perfect size, and they are about the same size as my samurai katana, they just look perfect together. Thank you for the beautiful item, I am so glad I found them, and they are at a reasonable price as well. I like them very much.
Cupid's Arrow Pendant Necklace
$25.99