Cork Block & Strap Combo
If you order within
Arrives by
sold in last hours
Description
Grip + resistance collide
Get the best of both worlds in your yoga or fitness game with the Cork Block & Strap Combo from Maji Sports. Elevate (or switch up) your workout game with this support-and-pull accessory duo.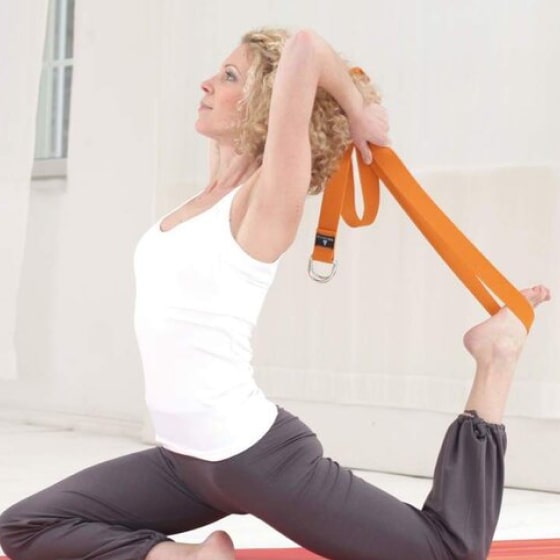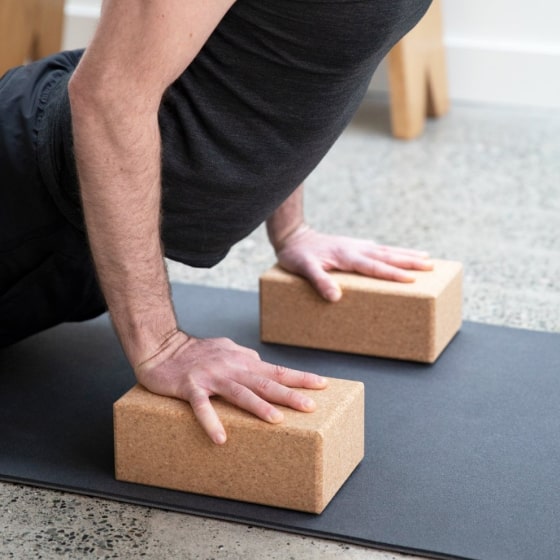 Say hello to your workout team
Flexibility meets endurance
Natural grip and support
Our Cork Block is made of 100% cork and features rounded edges for comfort and a non-slip surface for yoga poses and deep stretches.
Feel the stretch and pull
As for our Yoga Strap, it works to help deepen stretches or perfect your poses. Enjoy the flexibility and hold of it to better your fitness.
Stabilize, stretch, ascend
Elevate your yogi cred or just improve your posture and poise with the combined agility and help of our Cork Block & Strap Combo.
A multipurpose duo
Our Cork Block and Yoga Strap help with dancers, runners, basketball players, and really any athlete (or everyday person) for stretching, resting, and correcting form.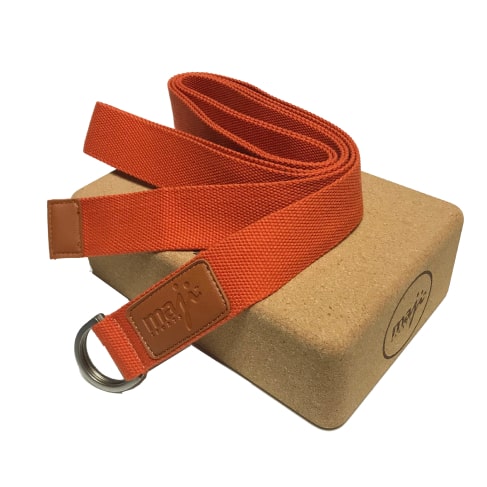 Take 'em anywhere
Bring our block-and-strap duo to the gym, studio, or outdoors for versatile workouts.
A fitness enthusiast's dream
Know someone strong on his or her workout game? Gift them this sharp, next-level accessory set for greater support.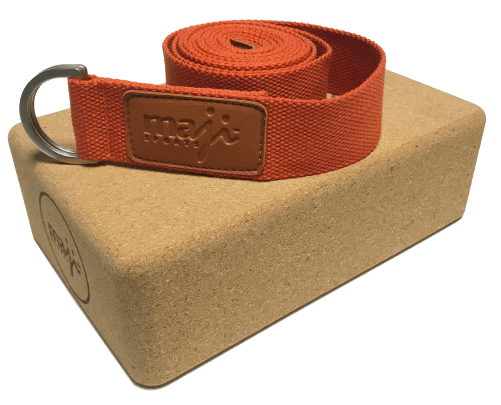 Elevate your yoga game
Maji Sports is a Los Angeles, California-based yoga haven that specializes in ergonomic mats, balls, and accessories that are eco-friendly and sustainable. Reach your fitness goals while using working in unison with our high-performance gear.
About Maji Sports, LLC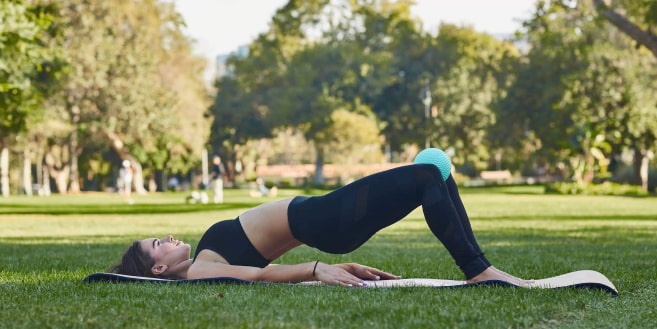 Maji Sports is a Los Angeles, CA based company, found by Giovanni Vi a long-time fitness enthusiast, personal trainer and certified yoga instructor; and Bemnet Kibreab, a former Wall Street professional and an avid yoga practitioner. We are currently in a little over 7,000 stores in twelve countries, focused on innovating, designing and manufacturing cutting edge accessories for the Yoga, Health and Fitness industries. The products we design, manufacture and wholesale are compact accessories that help people alleviate unnecessary stress, enhance muscle recovery, improve performance and make Yoga, Pilates and Fitness activities more enjoyable while minimizing the likelihood of injury.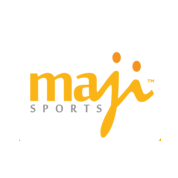 Designed In
Los Angeles, California
Reviews
Reviews
Our reviews are verified for authenticity
I am pleased with this purchase. I feel like I received quality items at a comfortable price.

I purchased it for a friend of mine. He is very happy with the set

Great quality for the cork block and strap, definitely a good buy!

High quality and I love the weight and sturdy feel of the block. the perfect size as well. Definitely a good investment! The strap included is okay; it would be better if it was thicker.

I am new to yoga, and need the block to help with some of my poses (downward dog is a great example). The block is firm so they support my wrists, and the cork gives good grip. I was pleased with the price, as well.

There is no better deal out there for the price! Block is perfect weight and made out of durable cork. The strap is a great length for a variety of stretches. Thank you so much. I am very pleased with this purchase.