Corgi Plush Pillow
If you order within
Arrives by
sold in last hours
Description
Quish me. Love me. Take me home.
Who can resist a cute dog? We can't. Which is why we're sure you (and anyone lucky recipient) will fall head over heels for this squiggly, cushy Cute Corgi Plush Pillow.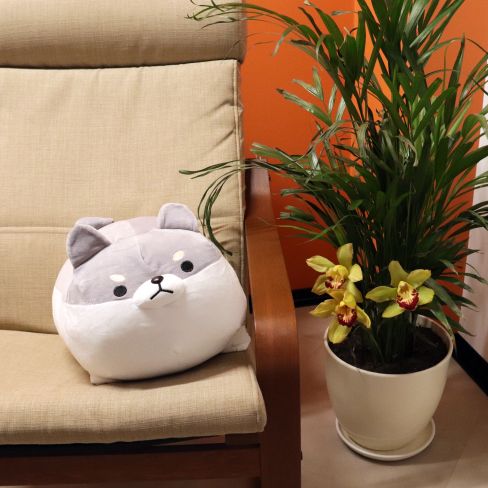 A new member of the family
Children, adults, and even pets will befriend and welcome this squishable corgi plush. From a place on the couch to a place on the bed, there's so much space for this ultra-soft pooch to lay and become a part of your everyday rest. Hold it during your weekly TV show or on a lazy weekend afternoon curled up with a book.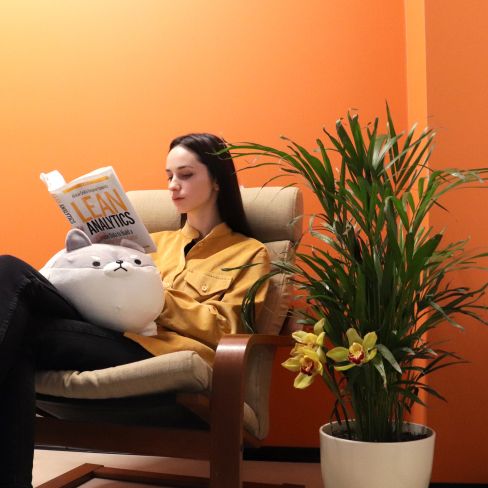 A super-soft hug like no other
Hunker down with the inviting comfort of this corgi plush, which is filled with high-elastic down cotton for a loving squeeze. The stretch-spandex fabric of the exterior makes it great to lay down or rest on from any angle.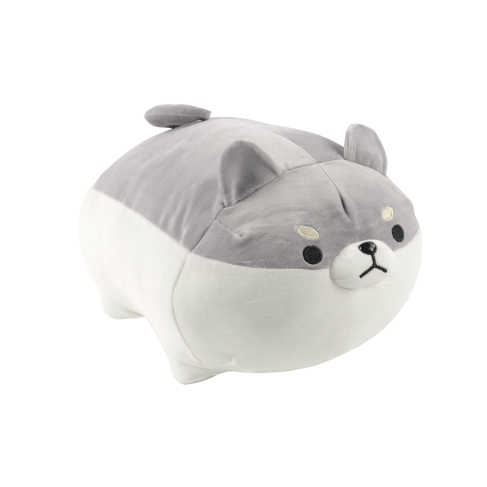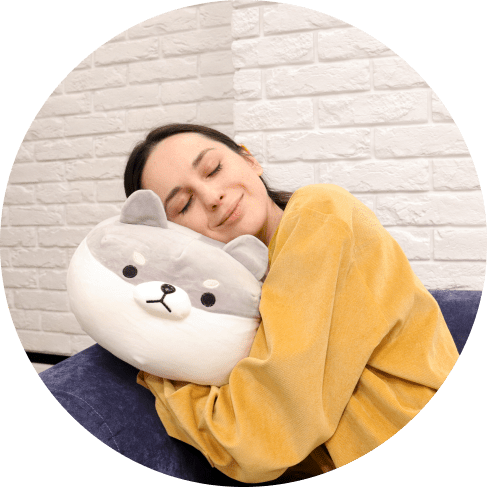 A huggable playmate
Crafted for extra hug-me greatness, our Cute Corgi Plush Pillow measures 19.7in (50cm) in length for a sizable, true-to-life companion. It makes a great cuddle buddy for young children and puppies alike.
Reviews
Reviews
Our reviews are verified for authenticity
This little plush is too cute! Everything was as described. I wasn't expecting anything big for the price, but still very satisfied with the size. The one I received was of excellent quality, no loose threads or misaligned face. Perfect for those plush fans old and young. 10/10 would recommend.

When the order came in I was super excited. Opened the box and the plush corgi was wrapped in a plastic bag. I was somewhat weirded out but it didn't really bother me. The plush turned out to be super soft and was very accurate to the picture online. The only thing I could complain about is that the plush was minorly wrinkled due to packaging and it wasn't filled as much with cotton than I thought it would be. Overall I would totally recommend it and is great

We have a corgi named Bob. Our ten month old is in LOVE with Bob! They are BFF! So we decided to get him his own stuffed Bob and this product did not disappoint! Super soft and fluffy! Absolutely adorable even down to the toe beans. Perfect! My only tiny complaint is there is a zipper on the side that opens up to the fluffy inside and wish there was a lining of some sort.

The plush is really cute, but there are a few problems with this product. There r some strings that stick out, the feet are stitched really badly, and the plush in the advertising picture looks much rounder than it is in real life. Overall, it is a cute plush but not well made as I expected.

I literally bought 2 of these they were so cute-it was for my corgi puppy for him to sleep with at tonight (btw he loves it) and my daughter was so obsessed with it i had to buy another one-so soft-so cute

Had a cut in the first one and the company sent us a second one free of charge! Super soft and cuddly!

THIS. IS. SO. SOFT!!!!! It feels like I am hugging and squeezing clouds!! One drawback is the sides of the fur are going in 2 different directions so I have to pet it 2 separate times but that isn't going to make me take a star off.

My daughter loves it , and she said it is super soft

Good product, a lot smaller than I thought it'd be, but it's very fluffy and cute.

I love him. He's perfect for cuddling and there's nothing to compain about.

I got this as a gift. When I saw it, I thought it was soft and adorable. My friend loved it.

I've had this for about a year now and I absolutely love it. It's super cute and soft and squishy. It's truly adorable.

Been hugging this little corgi to sleep everynight. Bought 2, gave 1 to my husband and he loved it too!!

very soft. very squishy and lovable. very adorable. 100000000000000/10 would recommend. it has such a great quality for its price, and i want like 1000 more.

Cute gift but was MUCH smaller than expected

Took a little longer than expected, but when it arrived I was very happy. The plush is so squishy and soft that I had to order another one just because!

My 20 year old grandson is a corgi fan. It's for him but every one else wanted to pet it.

Bought this for a friend and she loves it.

Super cute! My son really liked it!

Very accurate! My sons love them

Super pillow. Very soft. Recommend :)

It was soft...that was a plus. Too pricey for the size, which was really small. I thought it was bigger. The zipper on the side with the stuffings showing and quality wasn't that good. But it was cute.

Product is great, it is really soft and cute. Has a little smell, but it is okay.

Nice material. Soft and cuddly. Very satisfied!

Was worried how it would turn out but it's exactly what I ordered and it took about 3 weeks to arrive.

The toy is just super! Very soft, pleasant, without extraneous odors.Thank you very much

Very cute toy, directly hugging and hugging. It was very nice. Thank you very much!❤️

Very cute. 3 weeks delivery. LOVEVLOVE IT!!!

The stuffed animals are too cute!! They are all soft and arrived after 2/3 weeks. thank you very much!!

Came in a white envelope pouch - non padded and was in a clear protective bag. Just as described and super soft! Really good quality! There's a zipper to allow you to add more fill to make the toy more plush. Would buy again!

Just Wonderful! Very, very nice. I highly recommend. Thank you!

Bought this to give as a gift! It is sooo soft and came fast

It was super soft, but when opened, the packaging is too tight, and it makes it so wrinkled. It was a bit smaller than expected, but good value for the price. Overall, really good for gifting.

Nice plush, it's really soft and very cute. Good quality for such price

He is so soft...I love him....he arrived a little lopsided but his squishiness makes up for it. I LOVE HIM I WANT TO HUG HIM ALL NIGHT

This is the softest, squishiest and cutest plush I have ever gotten. I named my little corgi dorgi Chicken; it's great to hold and cuddle!! It's wrinkly from the packaging when you first get it, but wait a little while and It will be perfect!! 10/10 recommend!!

Got this for my daughter for her birthday and she absolutely loves it!

I bought this for my child and they LOVEed it! It is unbelievable soft and has a nice texture to it. The face is adorable and the cute tiny paws are everything. :)

I got this as a gift. When I saw it, I thought it was soft and adorable. My friend loved it.
Corgi Plush Pillow
$39.99