Corgi Butt Coin Wallet
If you order within
Arrives by
sold in last hours
Description
Soft & fluffy coin pouch with a zipper
Who isn't obsessed with Corgis these days?
Corgis look so cute and funny from every angle, but especially from the rear-end, and especially when they get excited and wiggle that giant fluffy booty back and forth. If you want to show the world just how much you love corgi butts, get this Corgi Butt Coin Wallet!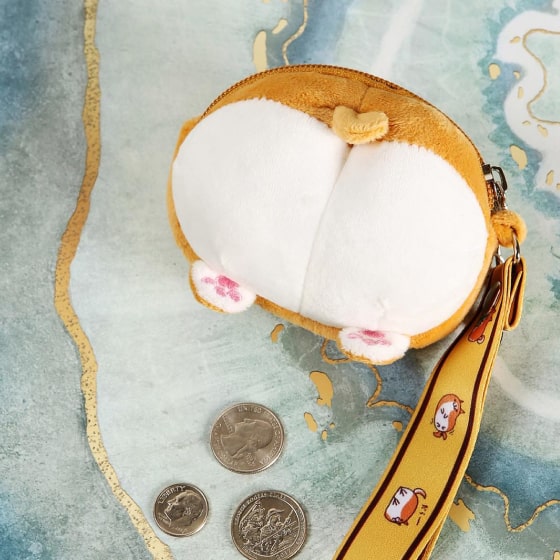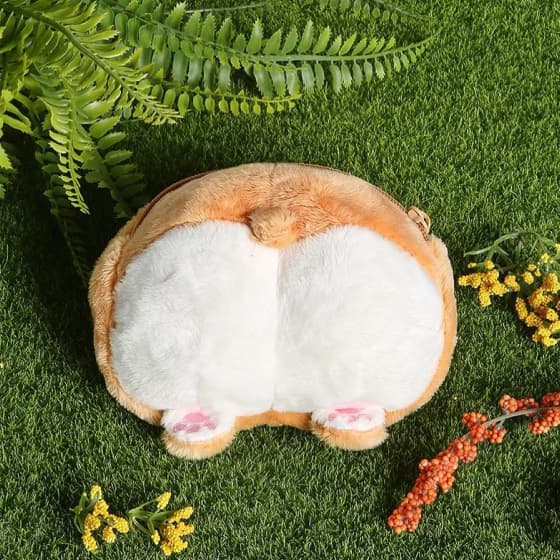 Show off your unique style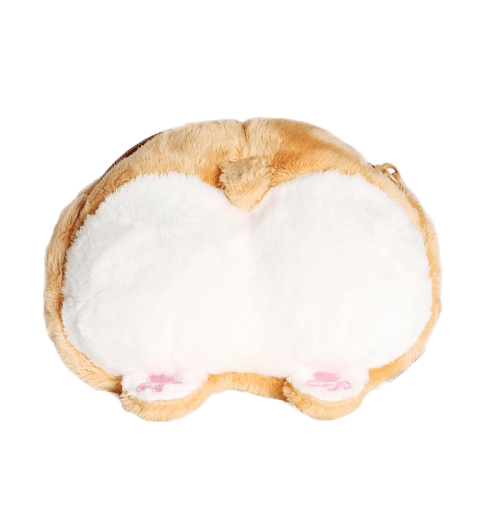 Take your Corgi obsession to a whole new level
Throw that spare change into this cute wallet! It is detailed with the Corgis signature little legs and fluffy small pom-pom-like tail. It is sure to turn heads and get a few laughs!
Unusually adorable accessory
Even if you are forgoing cash and change, this coin purse is large enough to store your cards, keys, and phone. And of course, there's plenty of room inside to keep multiple photos of your Corgi!
Hilarious & adorable gift
This coin purse makes a perfect gift for men and women of all ages who are dog owners, dog lovers, dog walkers, dog sitters or just have a good sense of humor! This practical and humerus accessory will make those bold enough to carry it stand out from the crowd by showing off their unique and quirky style.
About Nayothecorgi
Personal story of the founder Angel and her journey in starting this shop! "In 2016, I decided to move to US to pursue further study. However, I could not leave my 5 months corgi baby behind so I brought him with me on the 12 hours long flight and start a new journey on a new land.In the first few months living in the new country, it was hard for me to meet new friends and it was even harder for my corgi to meet new friends as well. Both my and my corgi (Nayo) felt lonely. One day, while I was bringing Nayo for a walk, we met another corgi mom with her corgi and we got to know there are many corgi communities out there welcoming all corgi owners. Slowly, I started to bring my Nayo for "corgi parties" "corgi gatherings" and "corgi beach parties". Along the way, I realized that many corgi moms are having trouble finding special and unique corgi-centric accessories for themselves. Traditional pet shop only carry things made for pet to use but not human who love them deeply. As a corgi-mom, all I want to do is to show-off to other people that I have the best and the most unique corgi in the world and how much I love him. Other than sharing photos on social media, I also want my life to be filled with corgi because he is my family member. In addition, I was really grateful for being welcomed to the loving community and I just want to give back and bring more benefits to the community.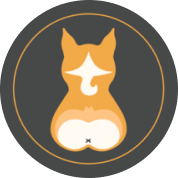 Designed In
Ontario, California
Reviews
Reviews
Our reviews are verified for authenticity
Super cute corgi butt coin purse! We use it for treats instead :) It is very plush and quality is great!

It was a gift for someone who loves Corgis , she loved this

This fluffy butt is well, fluffy! Very soft and adorable. Gifting this to a corgi fan and she will love it. I may have to get one for myself. Very cute!!

Cutest change purse ever! Great quality.

My mom loves corgis. I got this for her for her birthday. Everyone in my family loved laughing at it. Well made.

Cute novelty item. The pouch is not very large inside, but is as expected because there needs to be a lot of fabric for the doggie butt. Soft materials.

Super cute! I'm actually using it as a sunglasses case to put in my purse, but you could use it as a wallet or any kind of storage. The corgi booty is adorable!

Bought this as a gift for my daughter (huge corgi fan) and she absolutely loves it. The inside pocket is pretty small. You can fit a bit of cash and a little less than a handful of change in it but it's adorable.

Not a whole lot of pocket space inside but its really adorable.