Coconut Bowls - Natural Finish
If you order within
Arrives by
sold in last hours
Description
Coconut Shell Bowl
Your 100% organic & eco-friendly choice
We are delighted to offer you our beautiful, all natural coconut serving bowl. This artisanal coconut shell bowl is ideal for salads, smoothies, buddha bowl, and cereal. Each bowl has a unique natural pattern and makes a wonderful addition to your dinnerware sets or picnic baskets.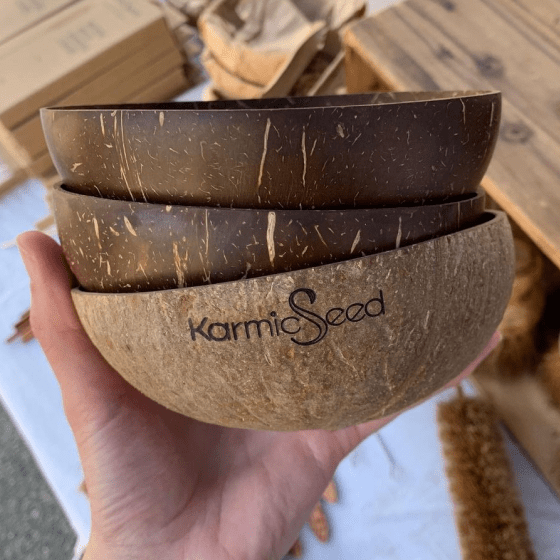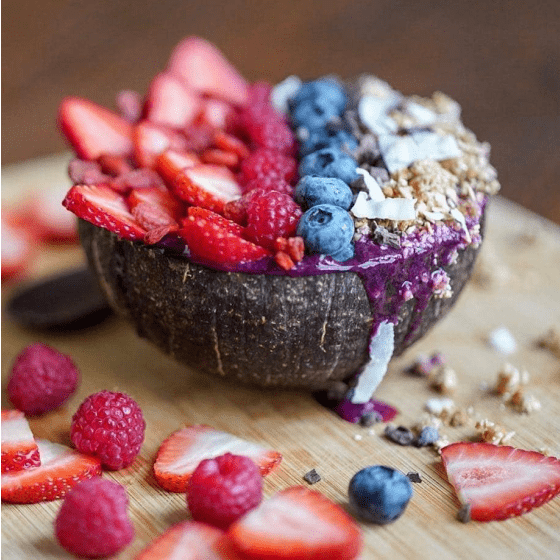 An easy step to sustainable living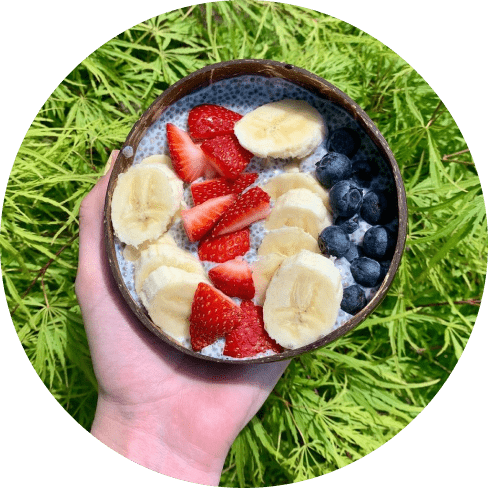 Let this Coconut Bowl serve as a constant reminder for you to eat consciously
Our beautiful bowl have the ability to guide and inspire you to eat a more wholesome healthy diet made and served in the lap of nature. Nourishing your body mindfully allows you to honor the food you eat, thus honor yourself.
Save our planet from plastic pollution with these 100% organic coconut bowls
Our coconut shell bowl is hand made from real coconuts reclaimed after being discarded as waste. It serves as a perfect environmentally-friendly alternative to plastic bowls.
Each bowl is unique - just like you
Size and appearance will vary slightly between bowls because they are handmade from real coconut shell halves. Every reclaimed Coconut Bowl is unique with its own shape, colors and markings. The bowls hold approximately 20 oz (590ml) and their approximate size is 5.3" x 5.3" x 2.5" (13cm x 13cm x 6cm). Hand wash only with soapy water, wipe clean and dry immediately. Avoid putting your bowl in the dishwasher, fridge, freezer, and microwave. Rub the bowl with coconut oil to keep the lustre and to add moisture, especially in drier climates. Please note: you get one bowl per one purchase.
Reviews
Reviews
Our reviews are verified for authenticity
These bowls are beautifully made and they shipped very quickly.

Appreciate my order being fulfilled so quickly! Very secure packaging as well.

These bowls looked fab, came securely packaged and wrapped to avoid damage. Recipient really liked them as a eco friendly gift

Love love LOVE it !!! Will order more as my 15 & 18 year old daughters 'stole' them from me for their morning bowls 😂🥰👍

These are cute, I bought them as a present for someone who likes to instagram their food and they loved it. The matching spoons make for a good gift combo and they're great for serving rice in. Natural-looking and good quality

Love my new coconut bowls! They are definitely good quality and help with portion control. Perfect for morning yogurt bowls with almond butter and sliced fruit. Neena was also very attentive with a question that I had for her. Thank you!!

For the money, these are great. My partner and I use them for smoothie bowls and they look fantastic. As the advice states, do not put in the dishwasher.

Purchased these bowls as a gift for a vegan - they were impressed with the quality and functionality of the bowls and overall very satisfied with the gift. The team was communicative and informative throughout the purchasing and delivery process. Overall, I can only recommend this product.

Just started using bowls made out of coconut . I liked the idea very much. Looking forward for many such regular used items like dinner plates and dishes not the disposable ones. Thank you so much for all your effort towards nature care!! I really appreciate this initiative and wish you all the very best for the whole team working towards it!!

Really delighted with my bowls. Friends have warned me it's best to use them for cold foods as heat can crack them, which is fine as I want them for fruit and cereal. I will also hand wash them. They are so pretty, tactile and a lovely way to make use of something that might otherwise be thrown away.

I'm slightly obsessed with eating out of coconut bowls! I've bought these on the past and wanted to stock up for larger events and parties. These bowls are a medium size, clean, smooth and perfect for eating from. I love that they are light weight so perfect for my daughter and friends who are 6 years old. Would highly recommend purchase!

bought as a gift so cannot really rate properly but they were nice and received well.
Coconut Bowls - Natural Finish
$21.99