Clear Gold-Framed Rimless Shield Sunglasses
If you order within
Arrives by
sold in last hours
Description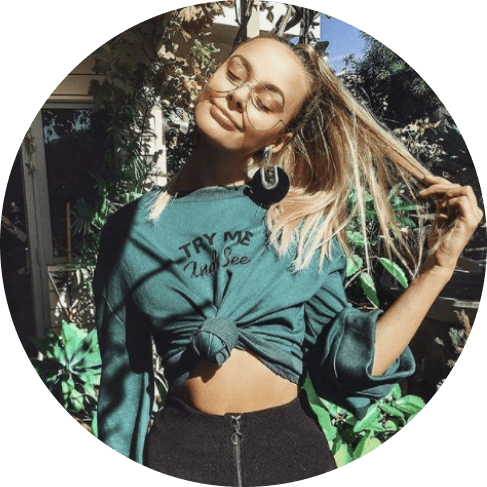 Experimental style starts here
(Get a clear look)
Add edge and glamour to any look (for self-expression or just fun) with these Clear Gold-Framed Rimless Shield Sunglasses.
See the world
(And let the world see you)
Style that's one of a kind
Who wears clear sunglasses? You do. Switch up from the ordinary greys and blacks and go bold -- by going nude on the eyes.
Protection that's still there
Clear doesn't mean zero coverage. The clear lenses of these stunna shades still offer 100% UVA/UVB protection. You just don't have the dark, mysterious concealment traditional sunglasses provide.
Crafted to last
These shades are made with a metal-based frame, metal hinges, nose pieces, and polycarbonate lenses that offer full UVA/UVB protection.
Get UV-smart for your eyes
Sunglasses are ideal for morning 'till sunset to shield your eyes while you walk, drive, or are just going about your day outdoors (they're great whether it's sunny or overcast).
Set your sights on a must-have accessory
Since 2001, zeroUV has been a destination for trendy eyewear that helps people discover individuality and confidence, with infinite ways to eye protection that's always in style.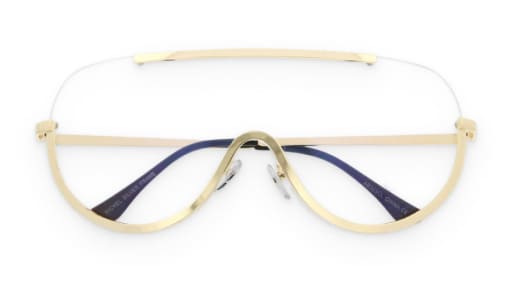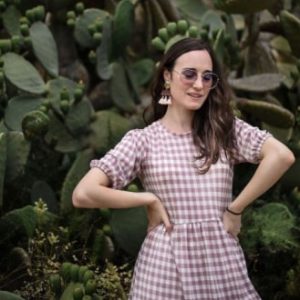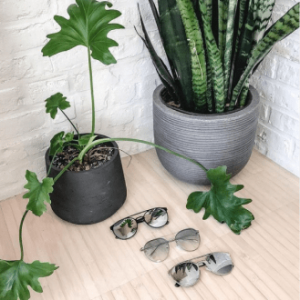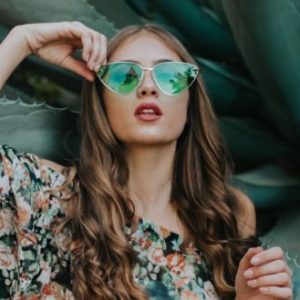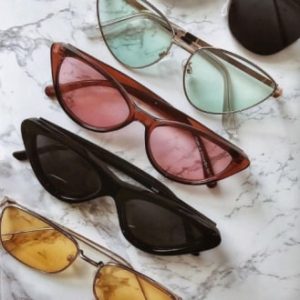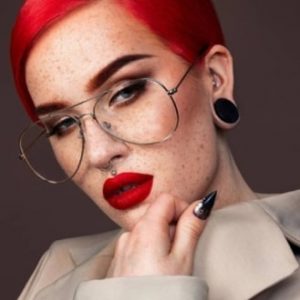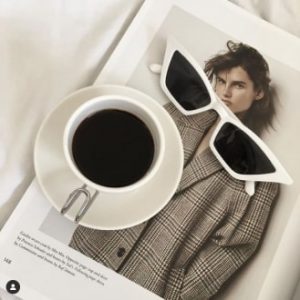 About zeroUV
Founded in 2001 by eyewear enthusiasts, zeroUV has become a prodigiously curated eyewear boutique for the fashion savvy individual. At zeroUV we strive to bring our customers the latest in eyewear fashion for a fraction of high retail prices. We at zeroUV view ourselves as lifestyle advocates. We seek to inspire others to chase who they truly see themselves as. Founded by individuals who grew up during the California indie movement, we aim to share our journey with our fans. We pride ourselves on bringing people together through our brand, and we encourage others to follow us along this amazing adventure. Not only are sunglasses a staple in fashion and appearance, zeroUV Sunglasses offer full eye protection against harmful UVA & UVB rays. In addition all eye wear meets the United States ANSI z80.3 Standard, as well as satisfies European CE Safety Compliance Standards.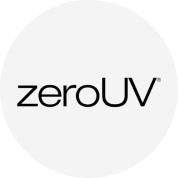 Designed In
Huntington Beach, California
Reviews
Reviews
Our reviews are verified for authenticity
It's so bomb and looks great for the price. Was packaged well and came in a perfect condition. Will buy again from this customer.

I luckily stumbled across these while searching and I Instantly fell in love! Amazing quality and fast shipping! They feel durable which is a must for me. I am 100% pleased and can't wait to get more!! 10/10 highly recommended!

I get compliments wherever I go with these! People love them. BUT not everyone can rock them. Tbh I have a big head so I wear them well if you have an average or small head (and you know whether you do or don't 😏) Anyway they look cool and I love it!

As a gay man, I find it hard to find fabulous accessories. However, these were a pleasant surprise. Usually, when I order sunglasses, they end up being way too small. However, when I saw these, I couldn't NOT order them. They came very quickly, and fit perfectly. They are so gorgeous! They look and feel high quality. I also get compliments every single time I wear them! I definitely recommend these to someone looking for a fashion forward pair of glasses!

I'm not super impressed with them. I thought the glasses would be more gold and fit better on my face. It doesn't look like they'd block out sunlight at all, but I still like them. Recommend!

Uhhh I LOVE these glasses. Literally I get compliments every time I wear them. They look so high- end and I'm obsessed. I want them in other colors because they are THAT GOOD. I do have to clean them often and they get hot if I leave them in my car but listen, these glasses are KILLER and I wanna order more!! Don't hesitate just buy!!