Chain Bracelet
If you order within
Arrives by
sold in last hours
Description
Not your ordinary bracelet
When you're tired of the regular stuff
Are you tired of the regular bracelets? They're cute, no doubts, but what if you want something a bit spicier, a bit more fun, but not too extra? This bracelet is just for this situation! Interesting, tasteful, though not over-the-top. The happy medium!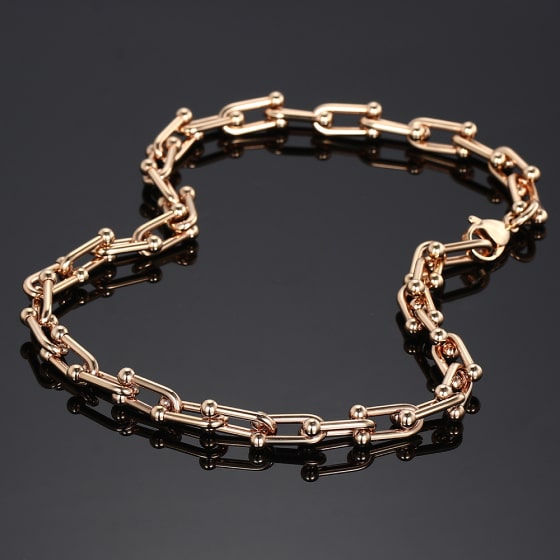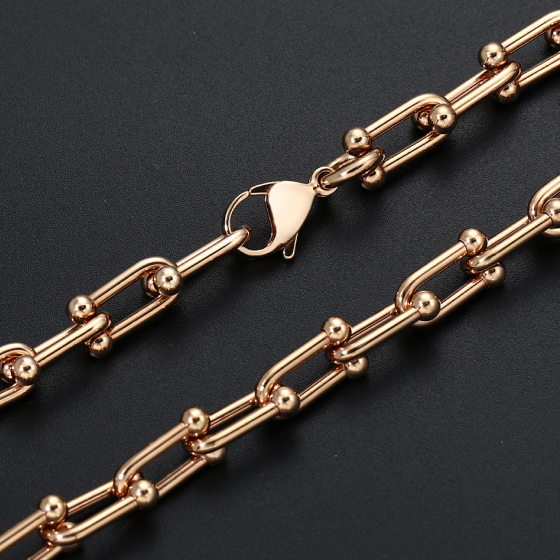 If versatility was a bracelet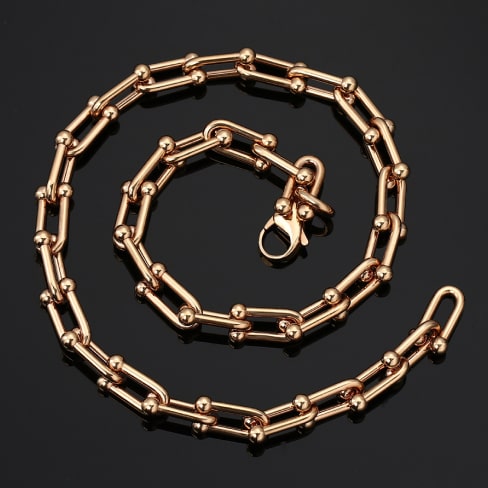 High-end look with great durability
The bracelet is made from stainless steel, which is a durable, wear-resistant, and common material. It has a lovely golden tone which gives it its luxurious look.
It will fit any arm
8 inches long, the bracelet is so simple to adjust! It will look amazing on anyone's arm. Not overly big, not too small – just the right size.
A win-win option
You will absolutely love wearing this bracelet! It's universal, versatile, comfortable, easy to care for, adaptable, and fitting any outfit – a totally winning variant. Any man or woman will find it a good use thanks to its flexible design. Everyone deserves a bit of pampering, and this accessory is an amazing thing to do it with!
Reviews
Reviews
Our reviews are verified for authenticity
I love this bracelet! It looks and feels way more expensive than it is. It pairs well with virtually everything, and there are tons of similar necklaces, earrings etc. right now to match it with. I usually stray away from cheap jewelry due to skin sensitivity but after watching a zillion tik tok videos with similar pieces in them, I decided to give it a try. Happy to report it has not caused any issues for my sensitive skin, and it looks SO cute! Love it.

SO pretty, I have gotten many compliments on this bracelet! I have been looking for a delicate simple bracelet that goes with everything so I don't have to take it off. For this price it is an AMAZING buy.

I have been wearing this bracelet almost everyday and until now the color is the same. It doesn't look cheap for the price I paid. I want to buy more as a spare or gift for my teenager.

I was looking for a dainty "paper clip"-like bracelet to wear with my white gold watches. This one fits the bill, especially for the price. Fits me perfectly :)

For this price, I thought it would turn black in a few days. But it has been sparkly gold even after wearing it 24 hours for the past few weeks.

Very dainty and cute, exactly what I wanted so I could wear it with my watch. Will see how long it will hold and if it will tarnish!

Good quality, it seems to be real stainless steel as I didn't have an allergic reaction. It's beautiful.

Love it! Amazing price for the value of the item. Very shiny, and delicate.

Cute but very cheap and flimsy. Wasn't really thrilled with the purchase.

Looks and feels expensive! Awesome find.